A new surveillance video released in the Tamir Rice shooting case shows Cleveland police officers forced the boy's 14-year-old sister to the ground before handcuffing her and putting her into a police car next to her dying brother.
The extended footage shows more detail of the aftermath of the shooting of the 12-year-old by Cleveland Police Officer Timothy Loehmann.
Loehmann killed Tamir on Nov. 22 while the boy was playing in a park by his mother's house. Tamir was carrying an airsoft gun with the orange indicator removed, making it resemble a real weapon.
The video, obtained by the Plain Dealer, shows Tamir's sister running toward him soon after the shooting.
One of the officers, who the Plain Dealer reported is Loehmann's partner Frank Garmback, approaches the girl and forces her to the ground.
The girl, whose name has not been released, rolls in the snow as Garmback attempts to handcuff her.
He eventually does, and forces the struggling teen into the back of a police car.
The video backs up the Rice family's previous assertion that police had handcuffed Tamir's sister after the shooting.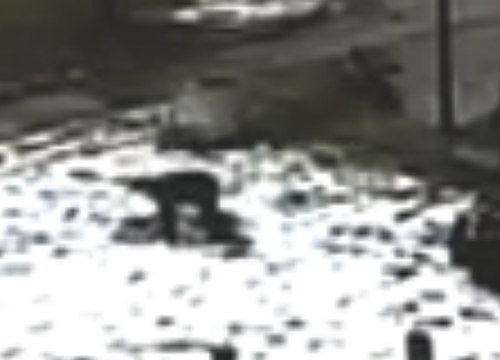 Tamir is obscured by the squad car in the video, but roughly four minutes into the video it appears he was administered first aid.
The Plain Dealer reported that the person administering the aid was an FBI agent who happened to be in the neighborhood. The boy is eventually taken away on a stretcher and later died.
The Cleveland Police Patrolmen's Association did not respond to requests for comment on the video from the Plain Dealer.
Attorneys for the boy's family expressed outrage over the footage, with family attorney Walter Madison telling the Plain Dealer the video was the "cruelest thing I've ever seen."
Another family attorney, Benjamin Crump, said in a statement that the family is "outraged" by the footage.
"It is painfully obvious that these Cleveland Police Department officers lacked even the most basic elements of training," he said.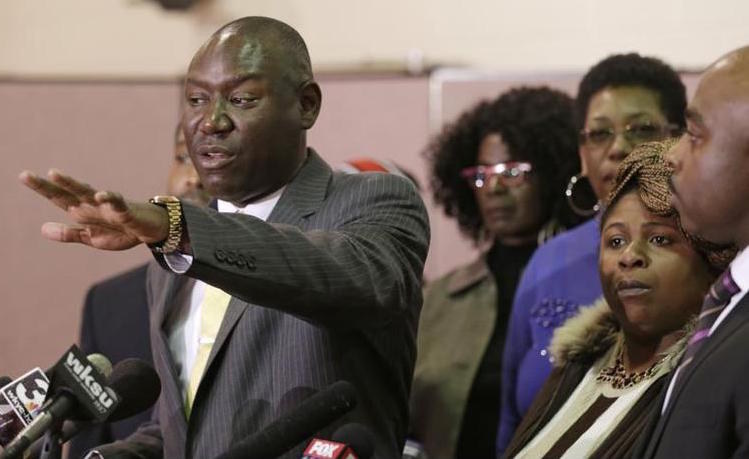 The video emerged after BuzzFeed News reported Wednesday that Loehmann had failed a cognitive written test when he applied to become a Cuyahoga County Sheriff's deputy in 2013.
According to newly revealed records, Loehmann scored a 46% on the test, which tests problem-solving and language ability.
A score of 70% was required to pass.