Lindsay Onuffer is a 20-year-old college student from Pennsylvania. She says her dad, Steve, is a handy guy.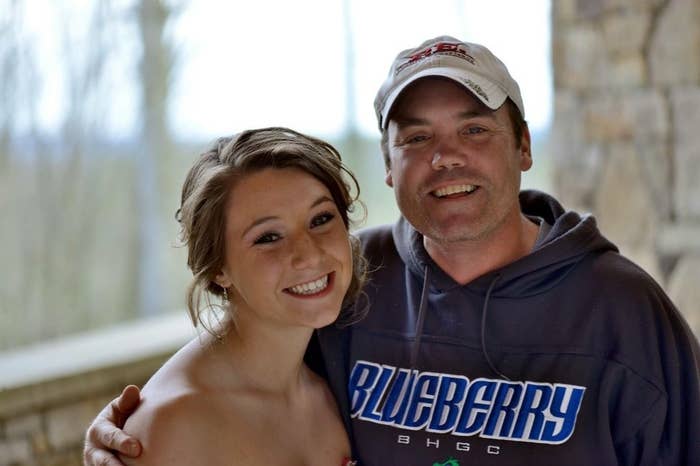 Recently, Steve's skills came in handy when the family dog, Sam, chewed up a pair of his shoes. (He only looks innocent.)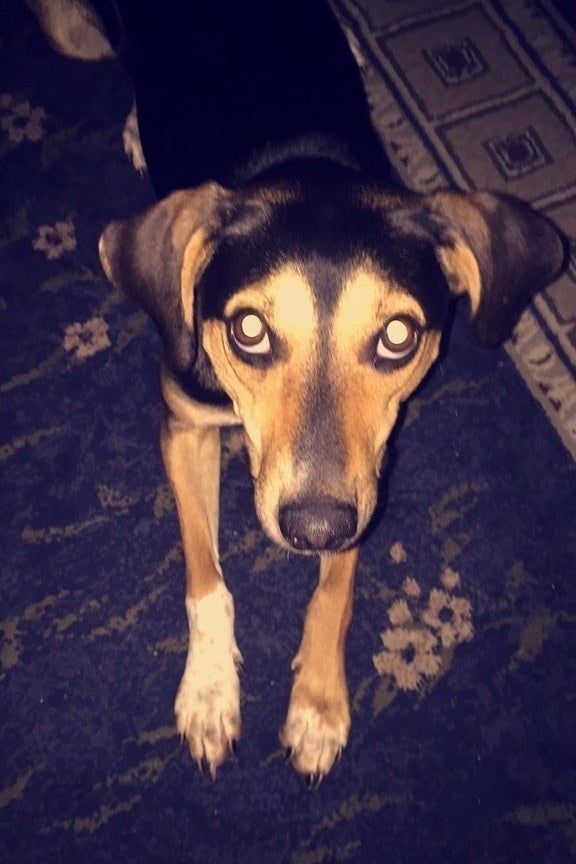 Rather than toss the shoes, Steve grabbed a knife and created a version 2.0 of his shoes. Voila: sandals!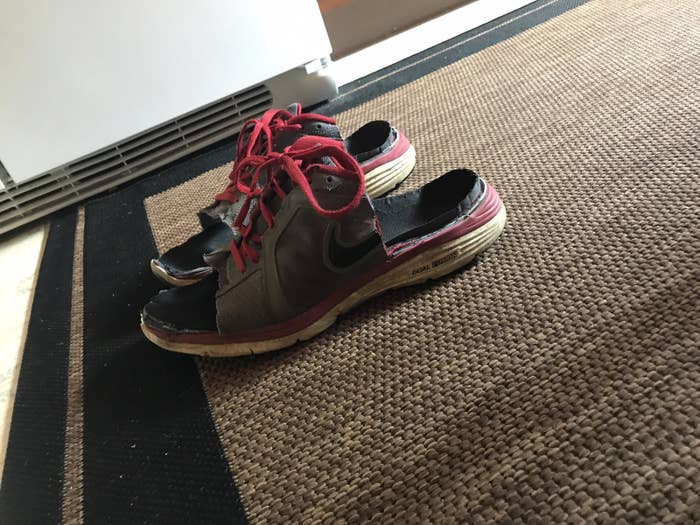 Lindsay said she thought her dad's hack was hilarious. She decided to share it on Twitter, and people thought it was peak dad.
Is there a more classic dad move?
Thanks for introducing us to 3017, dad!