A Nebraska School Says It Is Sorry For Feeding Kangaroo Meat To Its Students
The parents are hopping mad!
A school district in Nebraska has fired a chef who added kangaroo meat to chili to add nutritional value to the meal.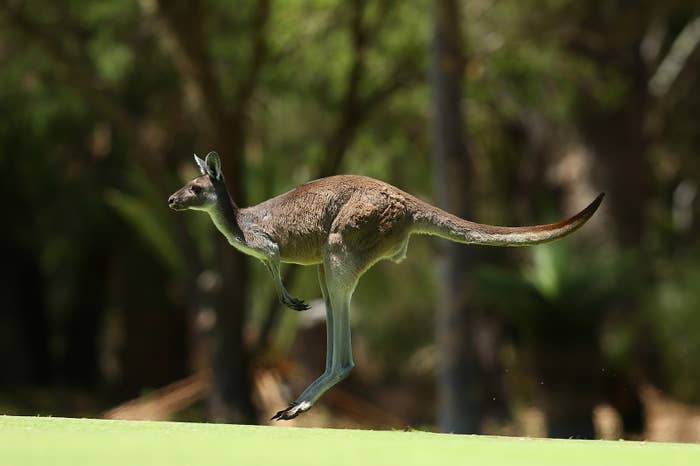 Parents of children in the Potter-Dix school district were informed in a letter on Thursday that the district's head cook, Kevin Frei, mixed the meat with beef on Oct. 10.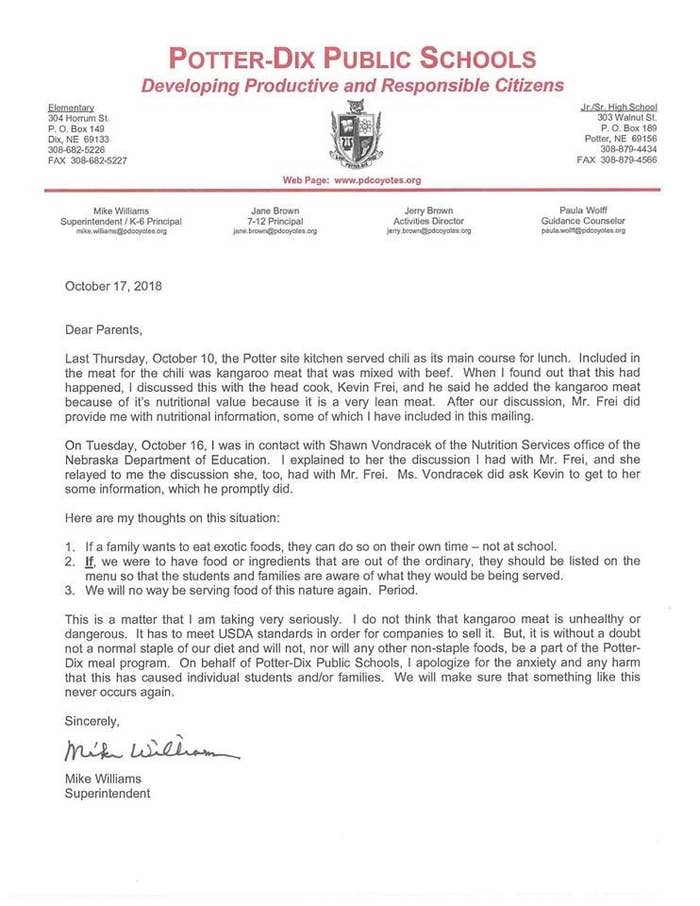 The letter from school superintendent Mike Williams stated that Frei did so because kangaroo is a "very lean meat" that he thought could add "nutritional value" to the chili.
Williams said that kangaroo meat is not unhealthy or dangerous, and is perfectly legal to consume.
But he said he disagreed with the decision it serve it.
"If a family wants to eat exotic foods, they can do so on their own time — not at school," he said. "If we were to have food or ingredients that are out of the ordinary, they should be listed on the menu so that the students and families are aware of what they would be being served. We will no way be serving food of this nature again. Period."
Frei has been fired over the incident, according to News Channel Nebraska. The meat was only served once.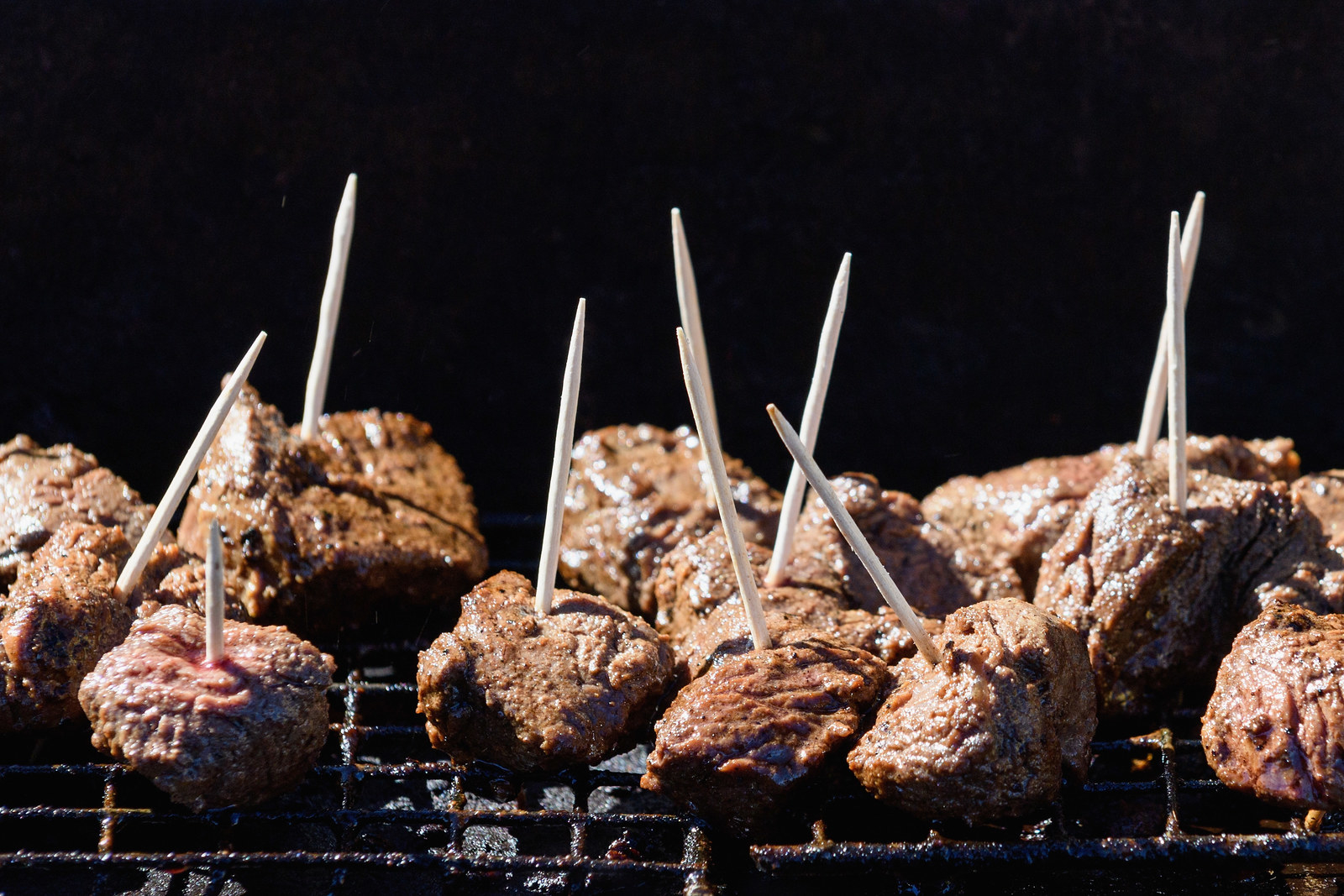 One mom in the district told the Omaha World-Herald that parents weren't necessarily mad about the unusual meat choice, but "they're mad that it wasn't disclosed."
"Potter-Dix school is an amazing school," the parent anonymously told the newspaper. "We just don't like to be blindsided."
If you're wondering where a school in Nebraska even got kangaroo meat, the newspaper reported the district bought it from food distributor Sysco.
Stay safe out there, kids!
CORRECTION
Kevin Frei's name was misspelled in an earlier version of this post.