Super Tuesday is in full swing, and NBC News, of course, has live coverage of every big race.
But some eagle-eyed readers caught a little bit of a hiccup in the coverage as results began to roll in.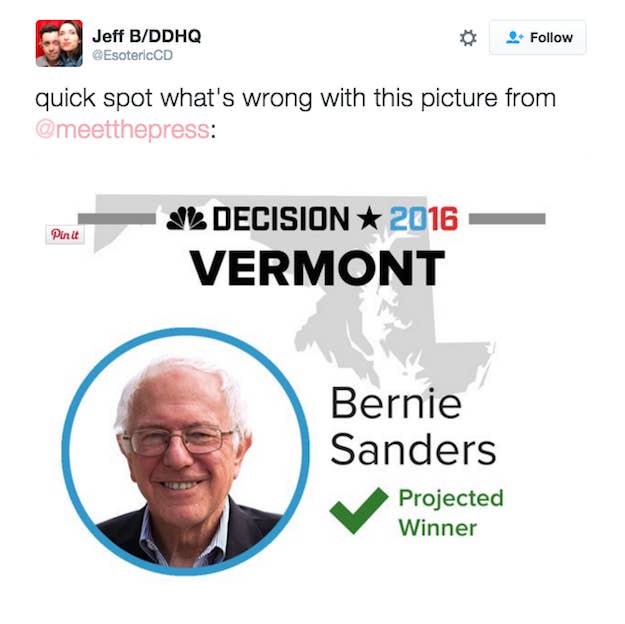 Do you see it?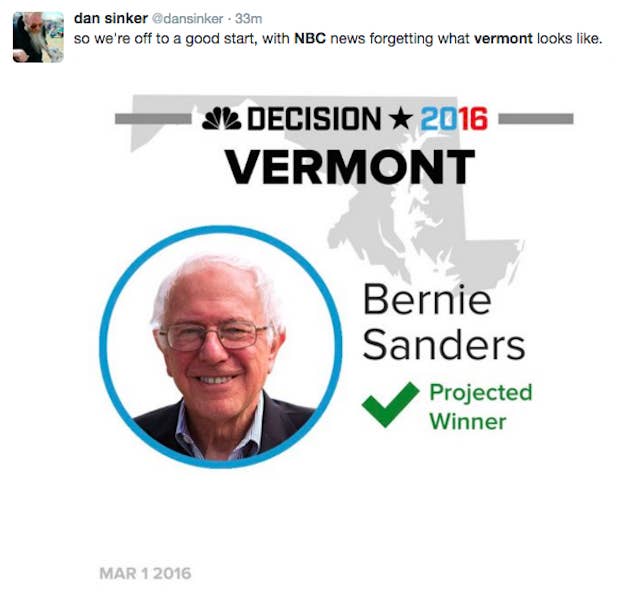 Twitter users say that NBC News tweeted an image that appears to be Maryland, not Vermont. One specified that the image came from the account for Meet The Press.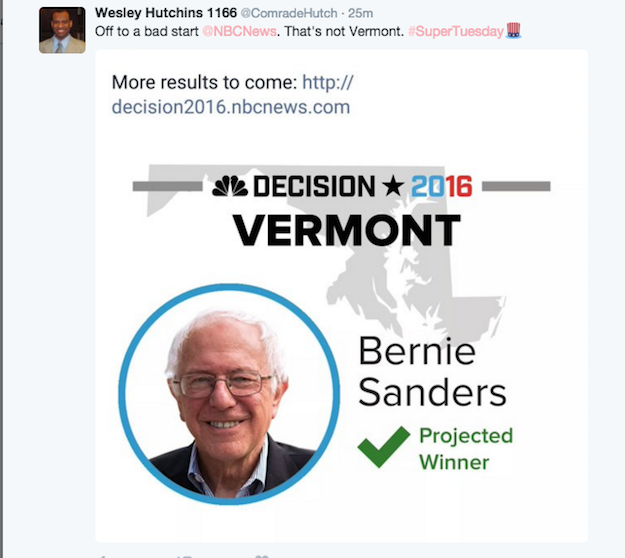 Of course, people couldn't miss the opportunity to crack a few jokes.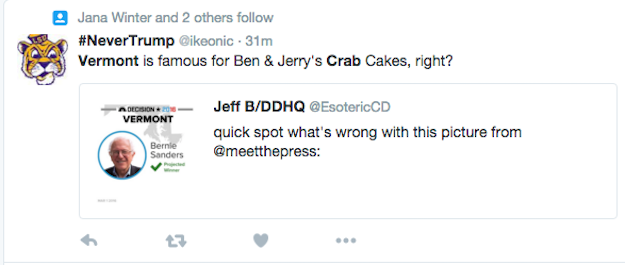 They mocked NBC News' geography know-how...

And made a lot of crab-by comments.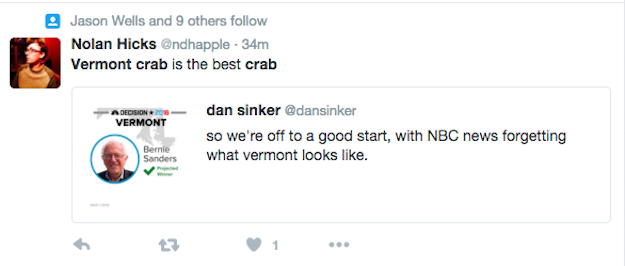 The offending tweet was apparently deleted, and NBC News' main account has tweeted out the correct picture.