Politicians from all over the U.S. are mourning former First Lady Nancy Reagan, who died Sunday at age 94.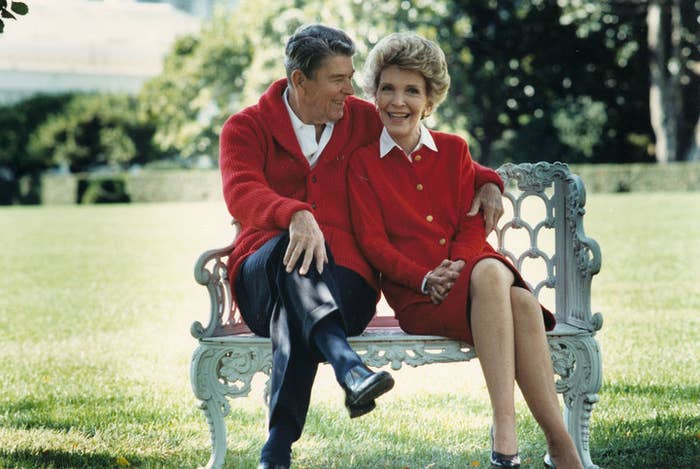 President Obama and the first lady said in a statement that Reagan helped prepare them for the rigors of living in the White House, and they were "fortunate to benefit from her proud example."
"Our former first lady redefined the role in her time here," the statement read. "Later, in her long goodbye with President Reagan, she became a voice on behalf of millions of families going through the depleting, aching reality of Alzheimer's, and took on a new role, as advocate, on behalf of treatments that hold the potential and the promise to improve and save lives."
Some of the GOP presidential candidates tweeted out their condolences to the Reagan family, with Donald Trump calling her "the wife of a truly great president."
"Nancy Reagan will be remembered for her deep passion for this nation and love for her husband, Ronald," Sen. Ted Cruz wrote.
And Sen. Marco Rubio called Reagan an example of "integrity and grace."
Reagan was also mourned by the Clintons, who called her a "gracious first lady, proud mother, and devoted wife."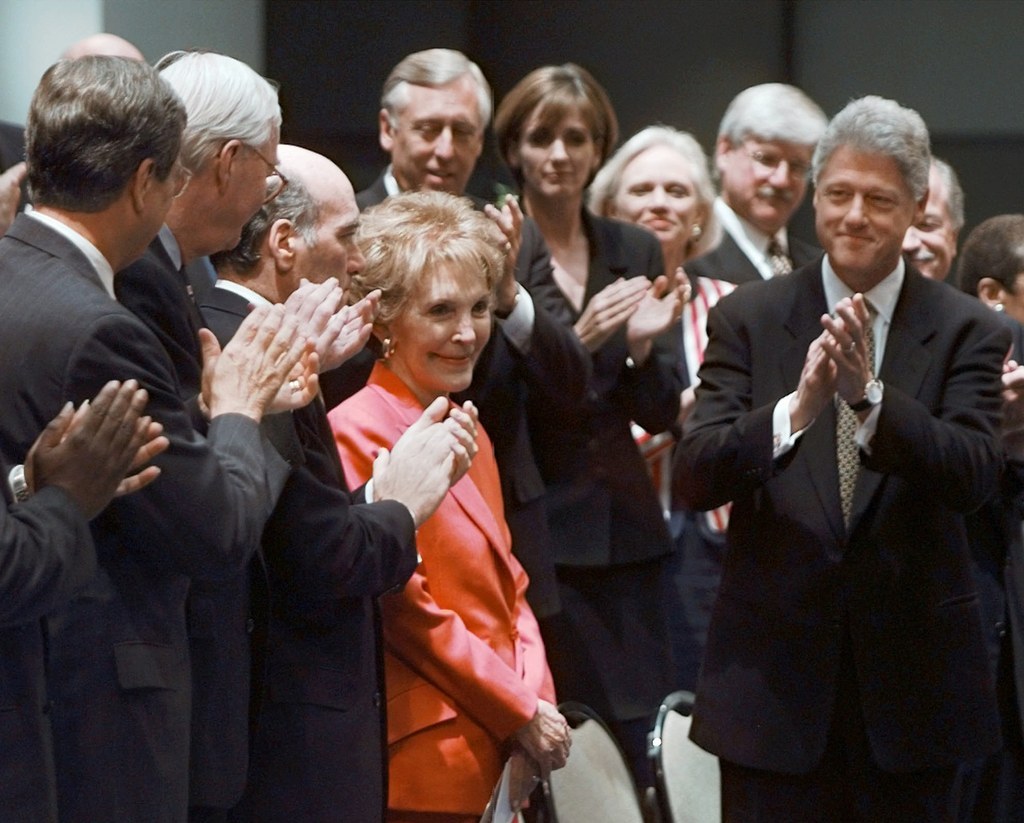 "Her strength of character was legendary, particularly when tested by the attempted assassination of the President, and throughout his battle with Alzheimer's," the former president and first lady said in a statement. "She leaves a remarkable legacy of good that includes her tireless advocacy for Alzheimer's research and the Foster Grandparent Program."
Democratic presidential candidate Sen. Bernie Sanders said that Sunday was a sad day for all Americans, regardless of party.
"Nancy Reagan was an exemplary first lady," he said in statement. "A devoted partner, she was her husband's most trusted advisor and, as such, served our country well."
Reagan was also mourned by her fellow former first lady, Barbara Bush.
"Nancy Reagan was totally devoted to President Reagan, and we take comfort that they will be reunited once more," Bush said.
Bush's husband, George H.W. Bush, served as vice president under Ronald Reagan.
Former President George W. Bush and former first lady Laura Bush also released a statement mourning Reagan, saying they are "grateful" for her life.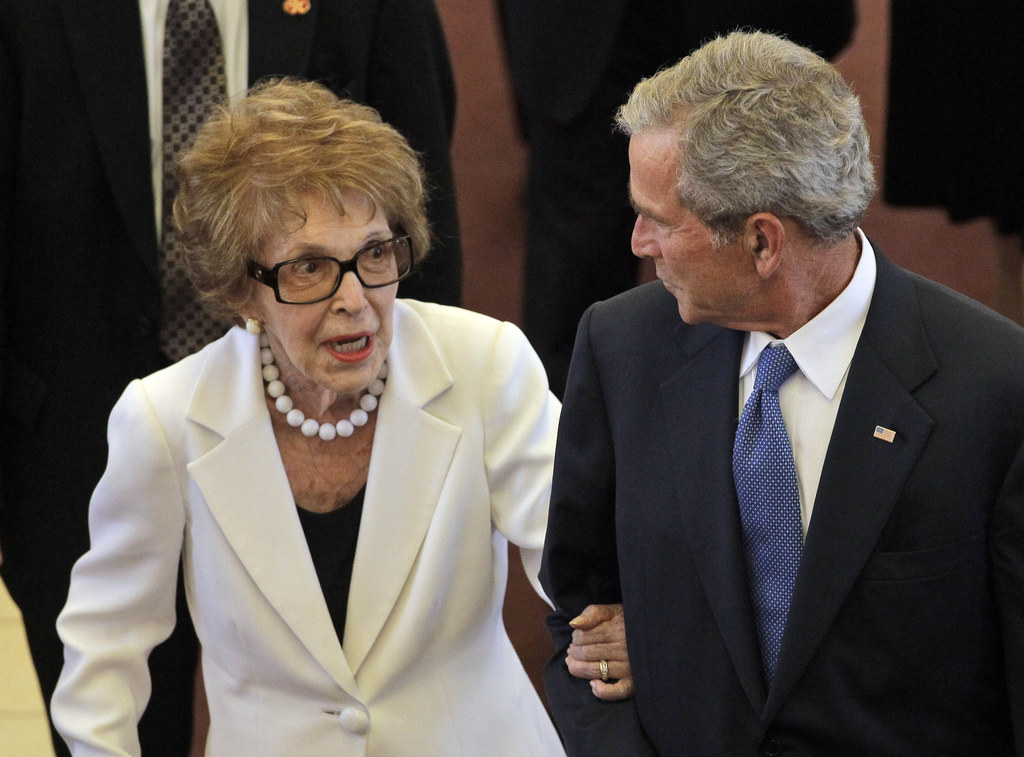 "Mrs. Reagan was fiercely loyal to her beloved husband, and that devotion was only matched by her devotion to our country," the statement read.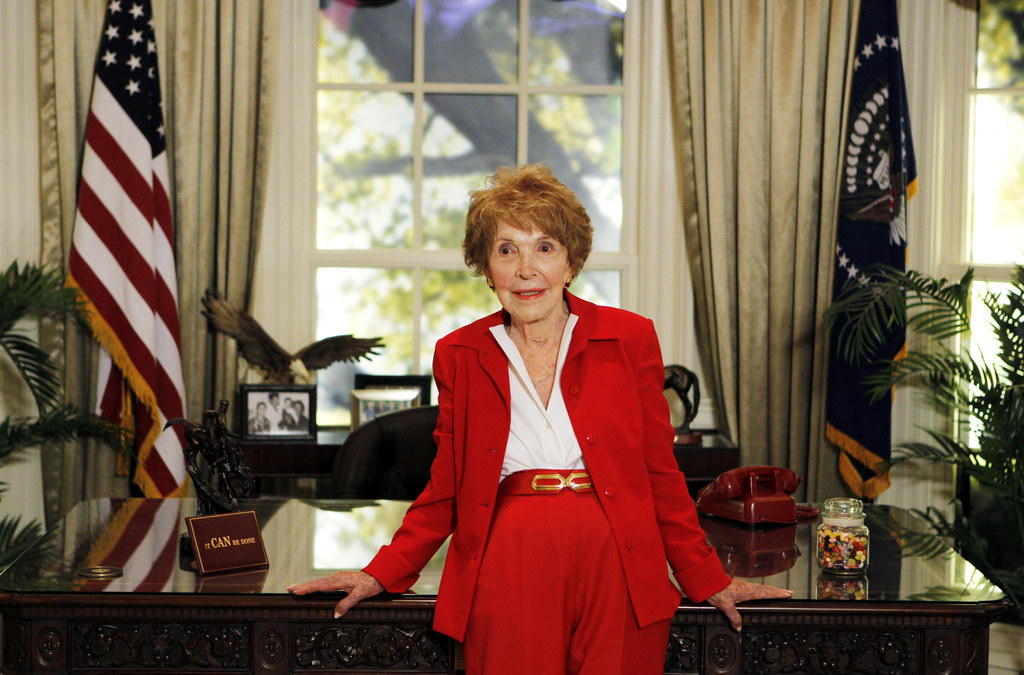 Former GOP presidential candidate Mitt Romney said that "God and Ronnie have finally welcomed a choice soul home."
"With the passing of Nancy Reagan, we say a final goodbye to the days of Ronald Reagan," Romney wrote on Facebook. "With charm, grace, and a passion for America, this couple reminded us of the greatness and the endurance of the American experiment."
Members of Congress also tweeted their condolences, including GOP Sen. Lindsey Graham.
She also was mourned by Tennessee Sen. Bob Corker.
And GOP Rep. Jason Chaffetz, among many others.
"Nancy Reagan embodied what it means to represent America as First Lady and her dignified and warm demeanor inspired America," Republican National Committee chairman Reince Priebus wrote.
"She loved her husband, and she loved her country. This was her service. It was her way of giving back. And all of us are very grateful," Speaker of the House Paul Ryan said.