New Jersey Gov. Chris Christie on Sunday attended a baseball game between the Brewers and the Cubs at Miller Park in Milwaukee. Fun!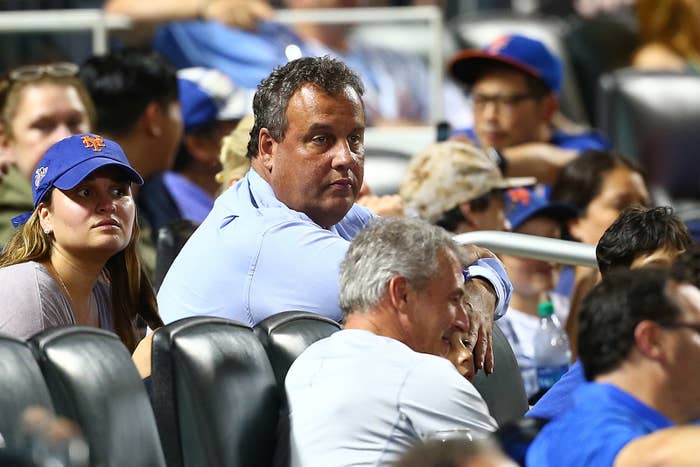 Unfortunately, the beleaguered governor couldn't get away from the troubles plaguing him at home. After a Cubs fan heckled him, Christie couldn't take it anymore.
"You're a big shot," Christie told Joseph in video captured of the incident, while getting in his face.
During the entire confrontation, Christie cradled a bowl of nachos to his chest, because, tbh, they come first.
After the video was posted on Twitter, people had complete meltdowns over the photos — and especially the nachos.
They thought his protectiveness over his snack food was simply inspiring.
Not a chip was sacrificed.
Truly inspiring.
Highly impressive.
Relationship goals?
"Don't ever again question Chris Christie's humanity after seeing him cradle those nachos like a mother primate cradling its young."
Some even memed it.
Basically, this is all of us today.