This is Hafþór Júlíus Björnsson or, as Game of Thrones fans know him, the Mountain. As you can see, the 29-year-old native of Iceland is a pretty big, and strong, dude.
In fact, his most memorable scene on GoT was when he — *spoiler alert* — crushed a dude's head with his bare hands.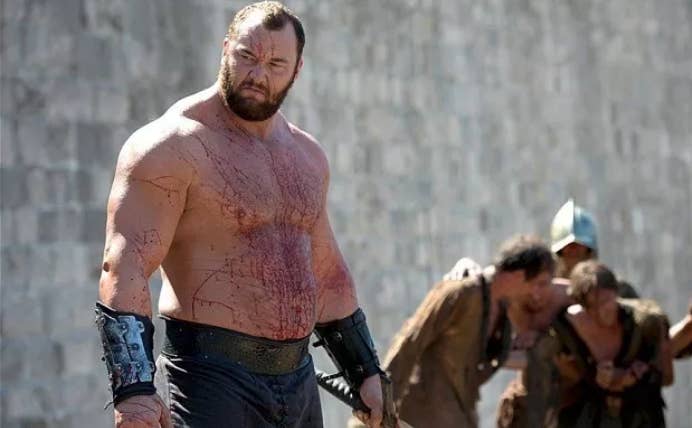 Despite being the baddest dude in Westoros, Björnsson told the New York Times in 2016 he was still working toward his greatest goal IRL: to become the world's strongest man.
"It's my passion and my dream to become the world's strongest man," the 6-foot-9 Björnsson told the Times.
Björnsson competed in the annual "World's Strongest Man" competition eight times over the years. He had come in second place and third place, but never won.
The competition consists of 16 events, including "pulling a truck or an airplane, carrying a refrigerator, lifting an Atlas stone weighing over 1,000 pounds, and lifting huge logs."
Well on Sunday, his dream came true. Björnsson was crowned the "World's Strongest Man" at the 2018 competition in the Philippines.
The event's Facebook page shared a photo of Björnsson celebrating his triumph.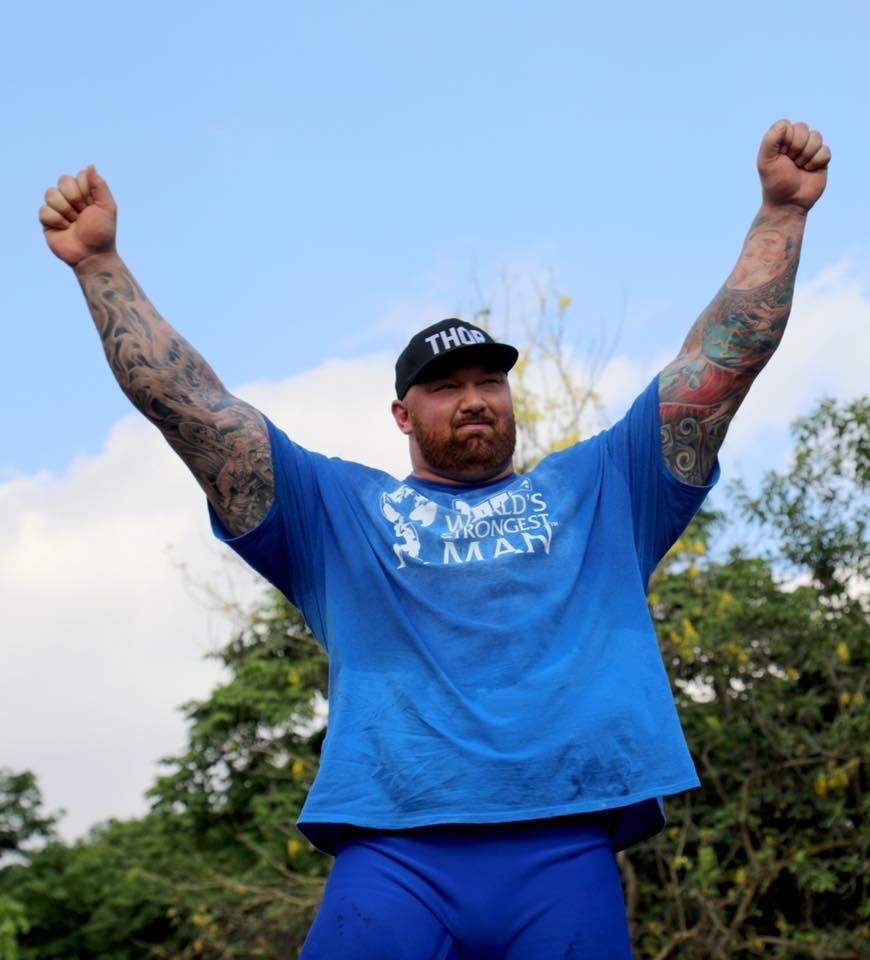 "Behind every strongman is a team. Team Iceland came out in force this year to push Hafþór Júlíus Björnsson - The Mountain to take home the #WSM title! 👊," the event page said.
Björnsson also celebrated on his Instagram page, thanking his team, friends, family, and trainers for their support.
Congrats, Mountain! Please don't crush my head.