The hair company Monat is suing a woman from North Carolina for more than $225,000 in damages after she started a Facebook group claiming the company's products cause "balding, hair loss, and scalp damage."
On Jan. 26, Monat filed a federal lawsuit in North Carolina against Vickie Harrington, 54, claiming she "defamed Monat by actively spreading harmful information regarding Monat's products that she knew to be false." Harrington said she did no such thing.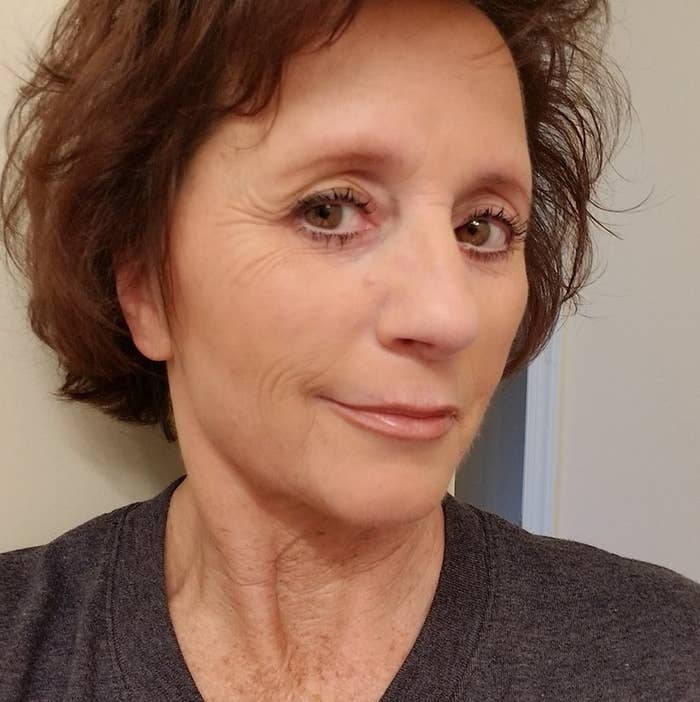 Harrington posted to the Facebook group in December about "hair loss, scalp sores, irritation, burning, etc [sic] that DOES NOT STOP once you stop using these products," according to the lawsuit.
She also posted a photo of a bald Mona Lisa to the Facebook page, calling it the "Monat Lisa," according to the lawsuit.
"Harrington's Facebook posts explicitly or impliedly represent that Monat's products cause scalp sores and abrasions, hair loss, balding, and are dangerous for pregnant women, or individuals receiving cancer therapy," the lawsuit said, saying she has no "scientific or factual basis."
Monat sued her for defamation and libel.
Harrington told BuzzFeed News she bought her first Monat products from her neighbor last year, and said she was so "impressed" she spent about $900 on the kit to become an MP. But soon, she said her hair started to fall out.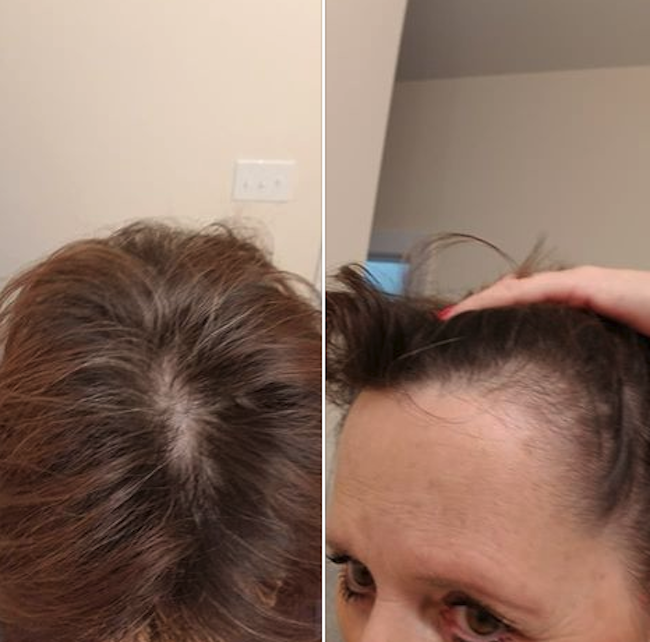 She said she contacted her neighbor over the amount of hair she was losing, but her neighbor said that Harrington was just experiencing the treatment's "detox."
"These products are getting all of the years of products and buildup off of your hair," she said she was told. She added that she hadn't changed anything else in her lifestyle that could have caused the changes.
"In fact, I had a complete physical in March and my doctor's exact words were 'your numbers are perfect,'" she said.
But Harrington said her hair loss did not stop, so she told her neighbor she couldn't use or stand by the products anymore.
After about three months, the lawsuit said, Harrington asked for a full refund — but Monat said they told her that the 30-day window to get a full refund had passed. So Harrington said she looked online to see if others had been affected.
"If they had given me my money back [initially], we would not be having this conversation today," she told BuzzFeed News.
She connected with Leah Jackson, a vlogger speaking out against Monat on YouTube.
Harrington then started the Facebook group — since November, more than 12,000 woman have joined, some sharing photos of the damage they say Monat has done to their hair and scalp. Jackson told BuzzFeed News she was the seventh member to join the closed group — called "Monat-My Modern Nightmare" — and there are now eight admins, including Jackson and Harrington.
Monat, in the lawsuit, said "Harrington took to Facebook to relentlessly disparage Monat's products, and falsely represented that they cause balding, hair loss, and scalp damage."
Harrington said she has since received a full refund from Monat, and was employed the entire time she was a Monat MP. She never planned on living off her Monat income alone.
She said she continues to run the Facebook group because she feels the women in there need someone to be their voice.
"At this point I've gotten my money back; I could easily just step away," she said. "But they need someone who is willing to fight the fight."
In the lawsuit, Monat says its products have "passed all clinical safety tests to which they have been subjected," adding, "Monat has seen no bona fide evidence that Monat's products cause scalp burns, sores, irritation, hair loss, or balding, as Harrington claims."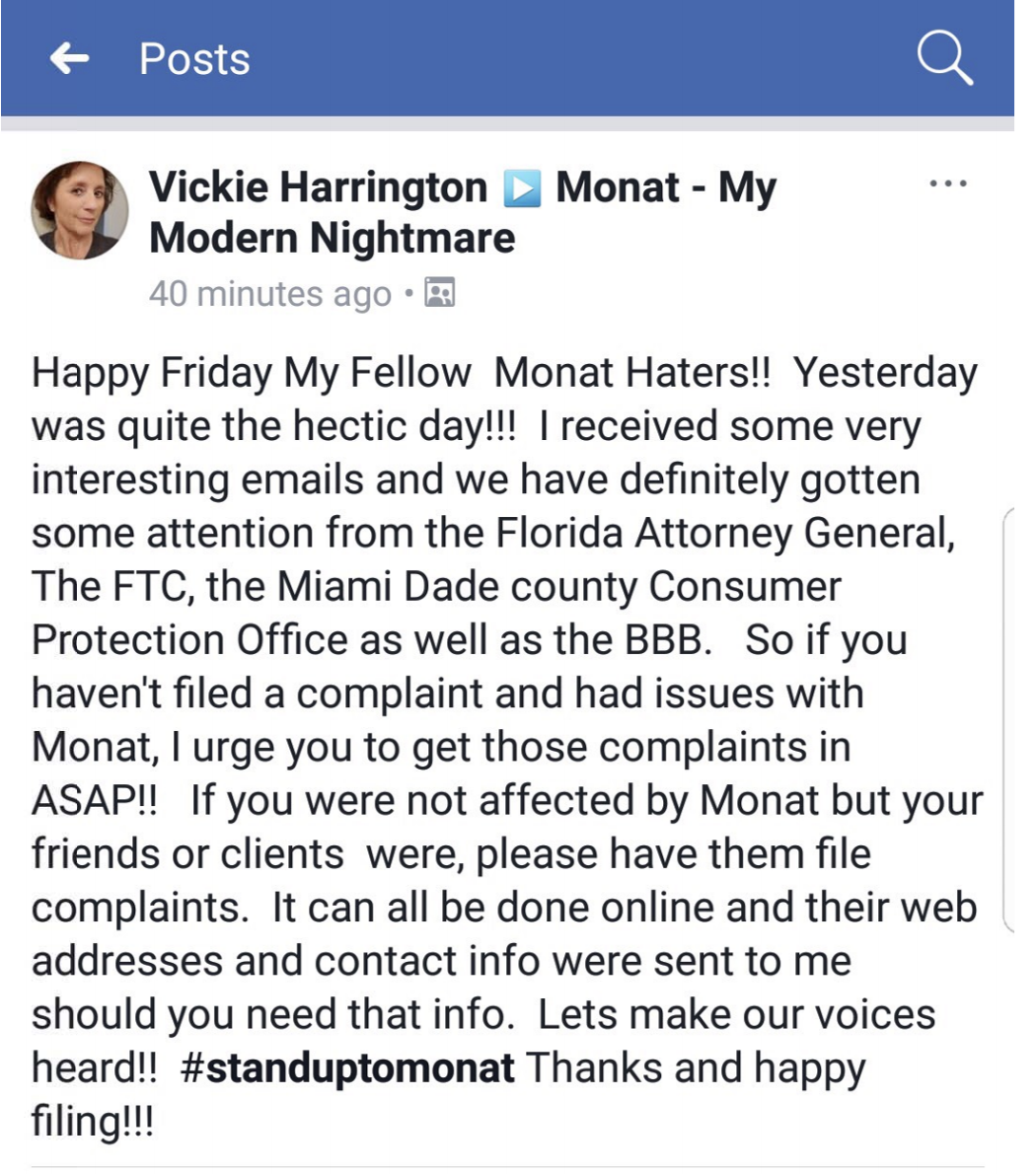 Jamie Ross, the senior VP for research and development at Monat, told BuzzFeed News every ingredient in their products is listed on their labels, and their products have undergone tests which are "standard tests in the dermatological field."
He said it's possible "anyone can be allergic to anything," though, and if a customer is concerned about an allergy to an ingredient, they should patch test the product first.
One person asked Harrington on Facebook, "What if I haven't had a problem, can I still make a complaint about the company? And why does the FDA allow them to lie about being 'natural?'" according to the lawsuit.
Harrington replied, "you can still complain."
A Monat spokesperson told BuzzFeed News the Facebook group is a "concerted effort by a Monat competitor disguised as a spontaneous social media uprising to smear the company" — a claim Harrington laughed at.
"I am not being paid by a competitor," Harrington told BuzzFeed News. "Who would pay me?"
Stuart MacMillan, Monat's president, told BuzzFeed News he believes Harrington is connected to their enemies in the hair care industry. He said he had reason to believe she was "best friends" with Mags Kavanaugh, a hairstylist from Florida whom the company also sued for defamation in July. A federal judge allowed that lawsuit to proceed last month.
Harrington denied knowing Kavanaugh, and Kavanaugh told BuzzFeed News she has never met Harrington.
"She doesn't appear to be a random woman to me, someone who's that vindictive," MacMillan said about Harrington. "Don't you think it's kind of strange [Harrington] now is on a crusade?" He also accused her of adding people to the group herself to make the group seem bigger, rather than people joining it on their own.
He said he would love to have a conversation with Harrington about her claims, but that she has never contacted the company — even though the company said in its lawsuit she reached out for a refund.
MacMillan added that Harrington had blocked him on Facebook. When BuzzFeed News asked if Monat would reach Harrington using a method other than Facebook, MacMillan said, "I'm not the one who has the issue."
MacMillan said there are people in the Facebook group who are supportive of the company who send him some of the complaints made in the group, and that in the past several months there have been about 30 complaints filed to the company about its products.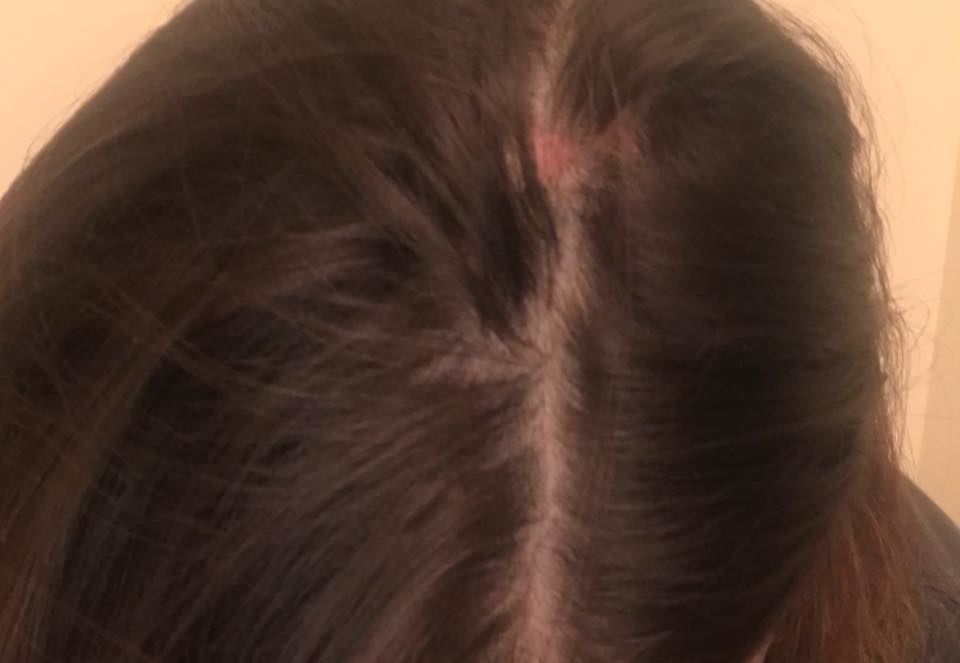 "If we had 10,000 people who complained about our products to us we would have an issue," he said.
MacMillan said if anyone has had adverse effects, they should "stop using the product and go see a dermatologist." Regarding hair loss, he said "the average person sheds 150 hairs a day anyway."
"If I had a reaction like that to a product I purchased, I would not be posting the photos to a private Facebook group," he said. He called the Facebook group "sick and disgusting."
The hair "detox" that Harrington said she was told about when she began seeing issues is a talking point for many of the MPs, both in person and online. The below image, which has been shared widely by many MPs on social media, explains what they say a Monat "detox" can do.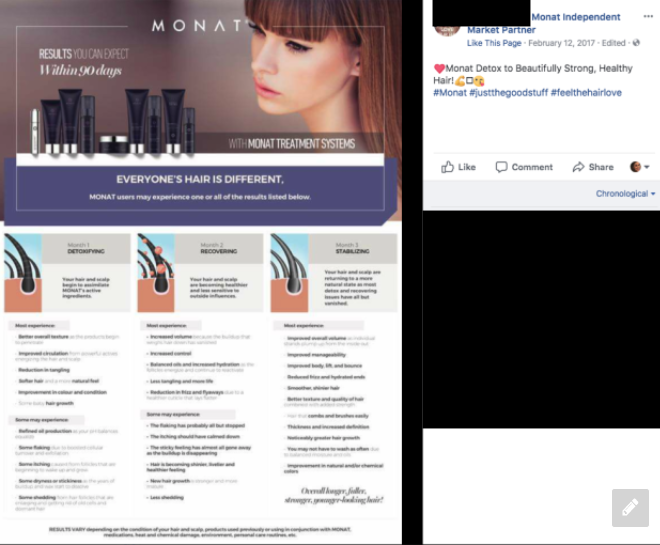 MacMillan told BuzzFeed News that the idea of a "hair detox" that may cause hair loss is not in the official company materials. And on the company's website, "The Truth About Monat," the company states hair loss is not part of the "detoxifying" process.
BuzzFeed News has asked Monat's spokesperson if the company ever tried to alert MPs against using the image and the phrase "detox." A spokesperson for the company told BuzzFeed News she was unable to "track down" the answer to that question.
When asked where the above image came from, the spokesperson said she was unable to reach MacMillan to ask him.
BuzzFeed News reached out to former Monat customers, many of who said they got assurances from the MPs who sold them the products that the scary side effects were all part of the "detox." Their complaints are similar to what Harrington claimed, according to the lawsuit.
This marketing, they said, led them to continue using the products until their scalps bled and they got bald spots. In the Facebook group, many have shared photos of what they say is the damage they saw after using the treatments.
Ashley McNight claims Monat products left her with "leakage and sores all over my head," dandruff, and hair loss.
In a post on Facebook, which she shared with BuzzFeed News, McNight said she started using Monat products in July of last year.
"I loved it, it made my hair feel and look amazing," she wrote. "Then I started experiencing an extremely itchy scalp, it wouldn't stop."
Her itchy scalp left her with "leakage and sores all over my head." She said there was no way this was a "detox."
"I stopped using Monat last month, I've been searching for ways to help my head, it's already 95% better since I stopped," she said. "My scalp seems to be okay now...but the hair loss is so scary. I had thin hair to start with and now it's even thinner. I can't afford to lose much more."
McNight added that she has not started using any other new products or medications that could have caused her issues.
"If I can change one person's mind to stop using this product, then I've done my job," she said.
Another former customer, Candace from Iowa, said the products thinned her hair out so much that she was forced to chop a large amount of it off.
Candace told BuzzFeed News she began using Monat products after she started getting messages from a Monat MP, who she said would "essentially beg me to try them."
"[She was] claiming [it would be the] best thing ever for hair, and my hair would be the healthiest it has ever been," Candace said. "My hair was already pretty healthy but me being me, I thought, 'shoot if I can have better hair...why not?'"
So she decided to buy the products, purchasing the Renew Shampoo, Restore Leave-In, and Replenish Conditioner. She used the products for about four months, she said, and was shocked when she started to have "chunks of hair breaking off" at the scalp, leaving her hair thin.
She said she finally had to go to her hairstylist and cut off four inches to even out the breakage.
Candace shared with BuzzFeed News an email she sent to the company on Jan. 16, 2018, in which she detailed her experience with Monat and sent photos of her damaged hair. She also shared Monat's response, a form letter saying she would receive a response in 72 hours. She never did.
"This crap has to be removed from the market," she said.
Many of the women say their experiences have had a profound impact on them. Kaila Perri started Monat treatments in the hope of getting healthy hair for her wedding, but had to instead chop a lot of it off because of damage.
In a Facebook post shared with BuzzFeed News, Perri said she had hoped investing in her hair would boost her confidence for her big day.
"I'm not super confident so I knew that having long hair would be the one thing that would make me feel beautiful on that day," she said.
However, she claims that after just a week of using Monat products her scalp "started breaking out all over in huge painful welts, like cystic acne," followed by dandruff.
She went looking for answers, and found the Facebook group.
"Then I realized I wasn't alone, and what was happening on my head was NOT okay," she wrote.
She said the skeptics she had read about inspired her to share her story.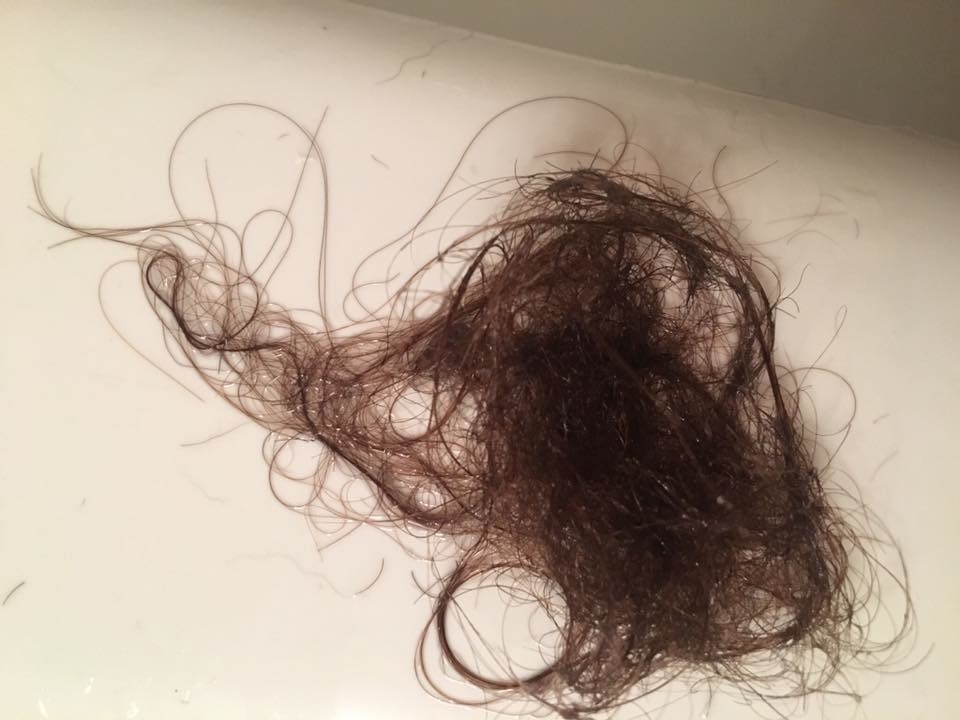 "Monat ruined my hair, and I'm sick and tired of being questioned about it and made to feel like it was somehow just my fault," she said. "Call me a hater. This is my Monat story."
Perri told BuzzFeed News she was on no medication, and had changed nothing in her beauty routine before she started having issues.
"My hair was also in the best condition it's been in a long time when I started Monat because I stopped getting it lightened, and was taking vitamins to help it be healthy," she said.
The admins of the Facebook group told BuzzFeed News they are there to be a support group for women who have nowhere else to turn.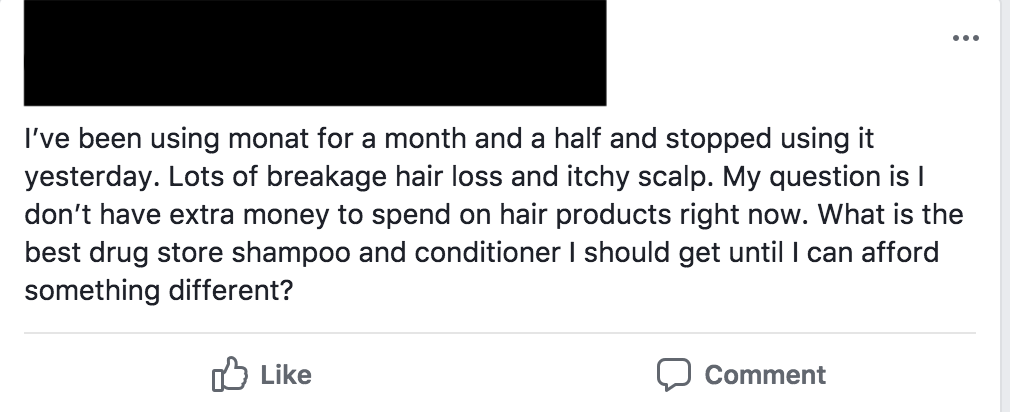 Jackson told BuzzFeed News that the insinuation she is working for a competitor is "too funny."
"No, I'm not being paid by any competitor and no, I'm not spreading any lies," she said. "This is what actually happened to my hair when I used Monat. I wish it wasn't real because my hair will never be the same. I wanted that unicorn magic hair and I wanted Monat to work so bad, but unfortunately it just didn't."
In a statement signed by all eight admins of the group, some of who are choosing to remain anonymous due to fear of retribution, they said they are not after any financial gain.
"Our 'gain' comes from hearing these heart-wrenching testimonies and then hearing them say, 'if it wasn't for this group, I wouldn't have emotionally recovered from this. I felt so alone before I found this group. I was told to push through, it's detox, and it ultimately cost me much much more than just my hair,'" they said.