Katie Bower is a DIY and parenting blogger who has more than 52,000 followers on Instagram.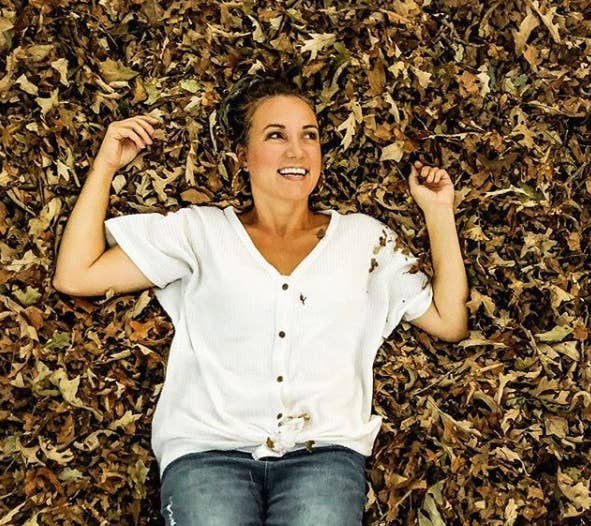 Bower and her husband, Jeremy, have five children — four boys and a baby daughter — and live in Georgia.
This week, the second of her four sons turned 6, so Bower posted on Instagram and Facebook to mark his birthday.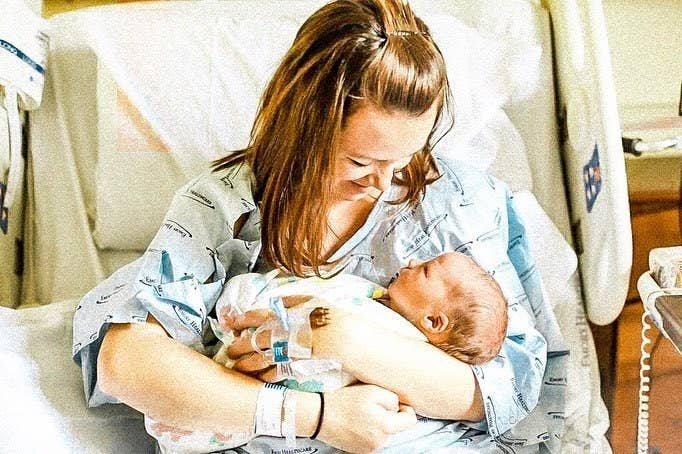 BuzzFeed News is choosing not to name or show recent identifying photos of Bower's children, as they are all minors.
The message started out pretty normal, with Bower discussing what she loves about her son:
Thankful for [redacted] today. My [redacted] was just the best baby....cuddly and easy...a hard toddler...always on the move and slow to talk which led to lots of crying....and one of the most helpful and sweet hearted little boys. He is quiet except when he's not....overflowing with unique personality. He hates the car and is a complete homebody. He loves art and sports and is quick with a joke. He loves organizing and quality time and says one day he is gonna be a daddy to one hundred babies 😂 And when he hugs and kisses you, you believe it. ❤️❤️❤️.
She then took a turn. Bower wrote about how her son's photos never got "as many likes" as her other photos, and how she had struggled with that for years.
She blamed the lower engagement on everything from Instagram's algorithm to him being lost as a middle child, to his "squinty eyes":
Guys I am gonna be perfectly honest...Instagram never liked my Munchkin and it killed me inside. His photos never got as many likes. Never got comments. From a statistical point of view, he wasn't as popular with everyone out there. Maybe part of that was the pictures just never hit the algorithm right. Part might be because he was "the baby" for a very short amount of time...And people like babies. I say all that because I want to believe that it wasn't him...that it was on me. My insufficiency caused this statistical deficit because obviously my Munch should get ALL the love and squinty eyes are totally adorable. ☺️
She then asked her followers to give him likes for his birthday:
so can we do this right? Because I truly KNOW that my Munch deserves alllllll the likes...whether or not a stranger gives it to them. And on his sixth birthday - I am thankful that I know that...that no matter what other people think of me or my kids or my marriage or my house or my life or my everything...that they are 1000000000x better in real life than any tiny little picture could hold.
Judgment on social media was swift.
Many questioned her.
And some questioned themselves.
In a tearful Instagram story after publishing the post, Bower responded to some of the negative comments.
Bower said she posted it to describe "personal growth for me" to realize it doesn't matter if her son's posts get less engagement.
"I had to learn that the likes do not reflect much to me," she said. "That I had to choose that, because I work with brands that tell you the opposite. I read an article about how to grow your Instagram that tells you the opposite."
Bower also said she gets that people don't understand this thinking because blogging is "a weird job," and denied accusations she needed her son to be "liked" on Instagram.
"But kids are smart, y'all," she said. "Kids know there's likes on photos and it's very human nature to compare. So for me, my personal growth journey is teaching my kids it doesn't matter."
Bower added she shared the post to help others understand that social media isn't everything.
"That's the personal growth that I had to learn," she said.
Later on Monday, Bower archived the post and told her followers via story she got rid of it because the "drama was out of hand." She said she will read her son the birthday wishes.
"Unfortunately, this is sometimes the way it goes with social media if you choose to be vulnerable and show something that isn't perfect about yourself..." she said.
Bower didn't immediately return a request for comment from BuzzFeed News.
UPDATE
An extract of Bower's Instagram post that named her other children has been removed to reflect BuzzFeed's editorial standards.