This is Hannah Cho and her mom. Hannah told BuzzFeed News that her relationship with her mom is "invaluable."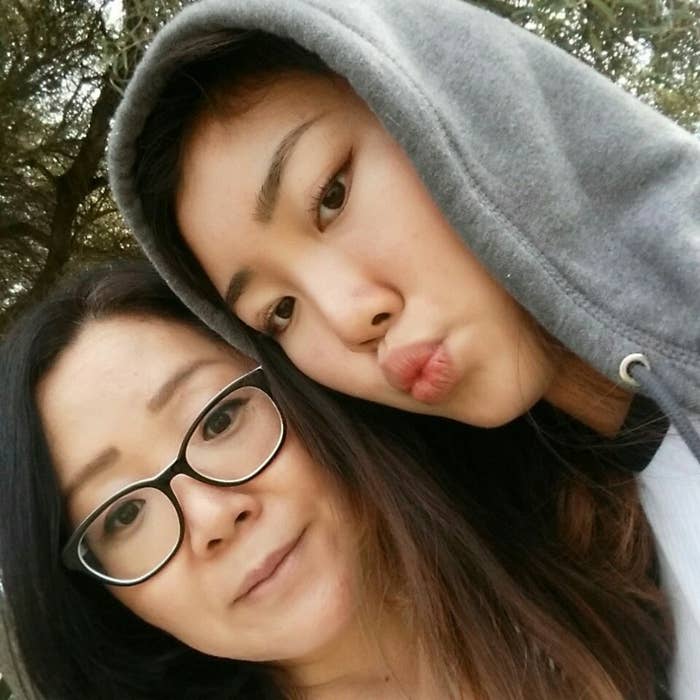 "Not only is she my mom, but she is truly my best friend," she said. "Our relationship is based upon trust and love. She never asks me to do homework, asks for my grades, or do chores because she trusts me to do so."
Recently, Hannah had a math test. She spent the whole day and night studying, she said.
"My ultimate goal was to get the perfect GPA, a 4.0, so getting a B for me personally was unacceptable," she said.
After the test, Hannah didn't think she did well. She sent her mom a Snapchat saying she "failed." Her mom, knowing how stressed she had been, wrote her an amazing response.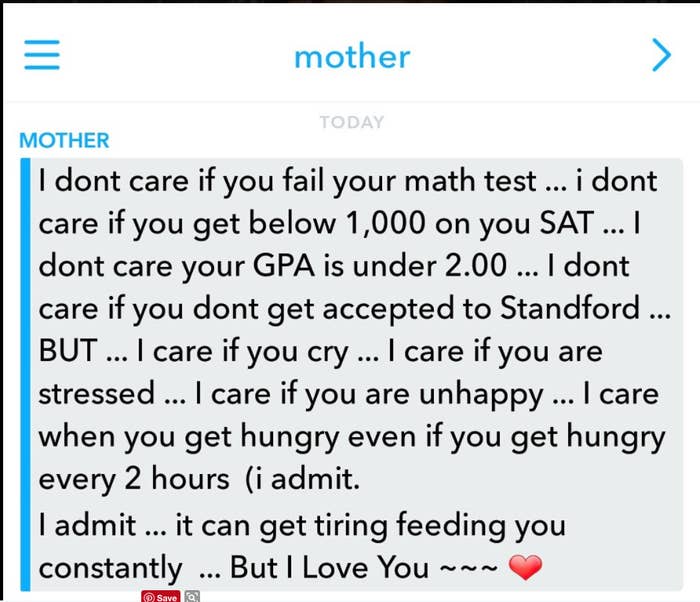 Hannah decided to share the message on Twitter because she thought it was "too cute." People thought her mom was the best mom ever.
They thought her mom's compassion was pretty incredible.
And called her the "parent of the year."
A lot of people joked like, hey, where can we get a mom like that?
Seriously.
"If I breathe wrong my mom gets mad smh."
Hannah said one of the most interesting parts of going viral is that a lot of people called her post fake because her family is Asian. She said, "not all Asian parents are strict and demanding."
"I'm glad to say that we broke free from those stereotypes and proved them wrong," she said. "My mom is the most wonderful role model I could ever ask for. She is the most powerful influence in my life and continues to love me unconditionally."