A Denver-area mom is going viral after she posted a video calling out her 13-year-old daughter for posing as a 19-year-old on a secret Facebook page.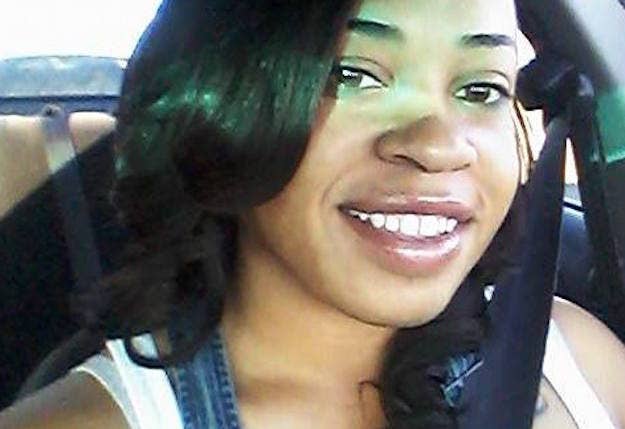 In the video posted on Sunday, Val Starks explains she found out her daughter was posting pictures in her underwear, calling herself a "freak," and was friends with grown men. So, she made a video forcing her daughter to explain she is no "freak."
"To everybody out there who's her friend, this is going to go on her Facebook page and I want all of you to know she watches Disney channel," she said.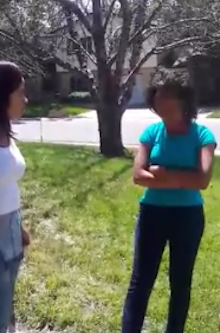 She added, "Don't cry now. You wasn't crying when you was posting pictures on Facebook, was you? In a bra? Some little girl in some lace panties that you know you don't own. You still wear panties that say Monday, Tuesday, Wednesday."
The video went viral on Facebook, and has been viewed more than 11 million times. Most commenters said Starks was in the right, and may have even saved her daughter from online predators.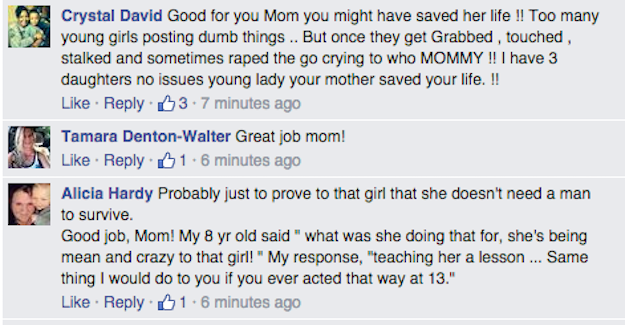 However, some people criticized her for shaming her daughter so publicly.

Starks told 7News that her daughter had been in trouble with Facebook before, and this was the last straw. "She spent half of last summer on punishment after being on Facebook, and it wasn't even half as bad," she said.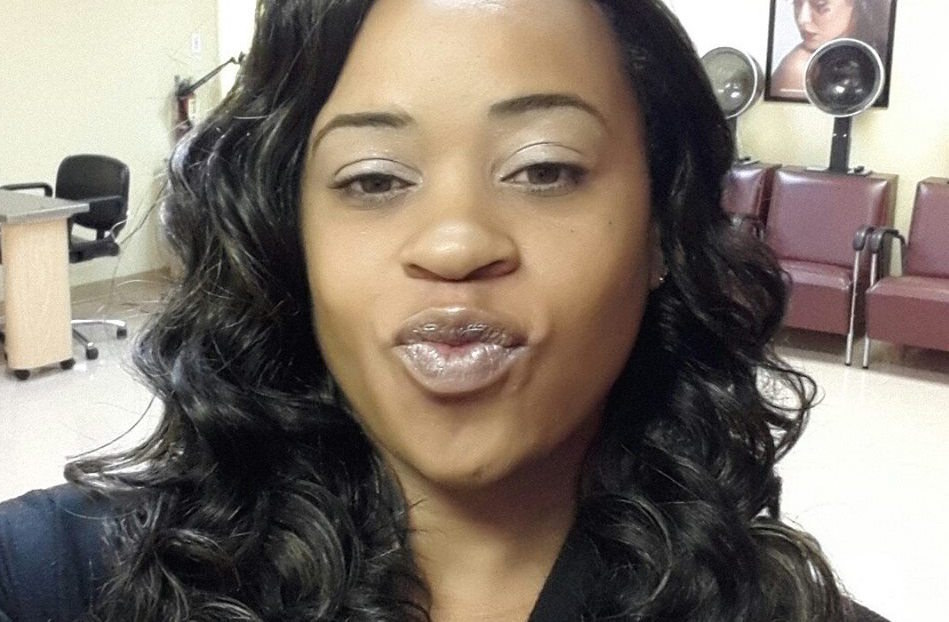 Starks posted another video on Monday, saying she has been overwhelmed by all of the support of her video. She said she has gotten thousands of friend requests since the video was posted.
Starks said she hopes all moms and dads follow her example to pay attention to what their kids are doing online.
BuzzFeed News has reached out to Starks for comment.