A popular healthy snack food for kids is under fire from parents complaining about finding mold in the product — and now it's under a second recall in less than six months.
GoGo Squeez markets itself as the "original applesauce pouch" and sells squeezable applesauce in a variety of flavors. It also sells squeezable versions of other fruits and vegetables.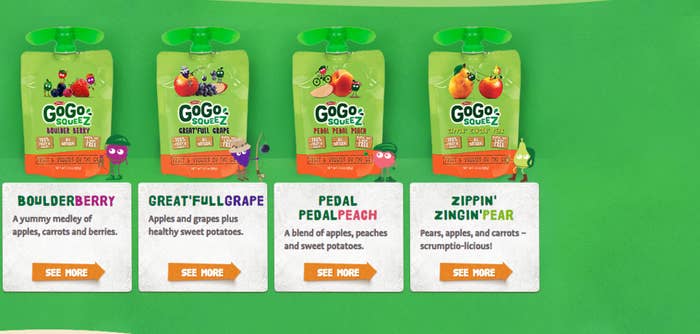 According to the company, the products are made from "100% real fruit" and are free of "common allergens, including milk, egg, wheat, soy, tree nuts, peanuts, fish and shellfish."
"Our products are crafted with high-quality, natural ingredients to provide wholesome goodness for squeezing, and enjoying wherever life takes you," according to the company's website.
But for months parents have been complaining that their pouches are full of something that isn't so healthy: mold.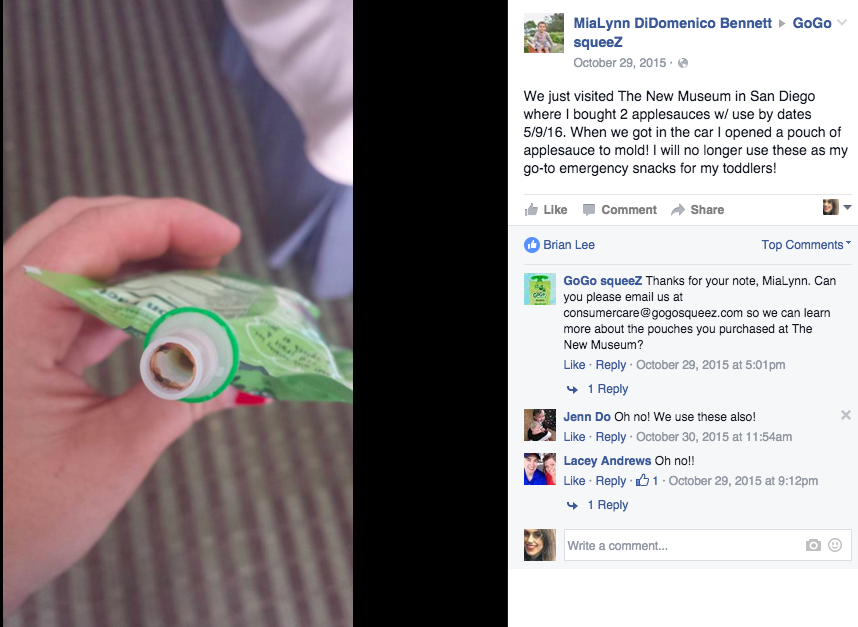 Many furious mothers have posted on the company's Facebook page as recently as last month, all complaining that they opened the product to find black gunk inside.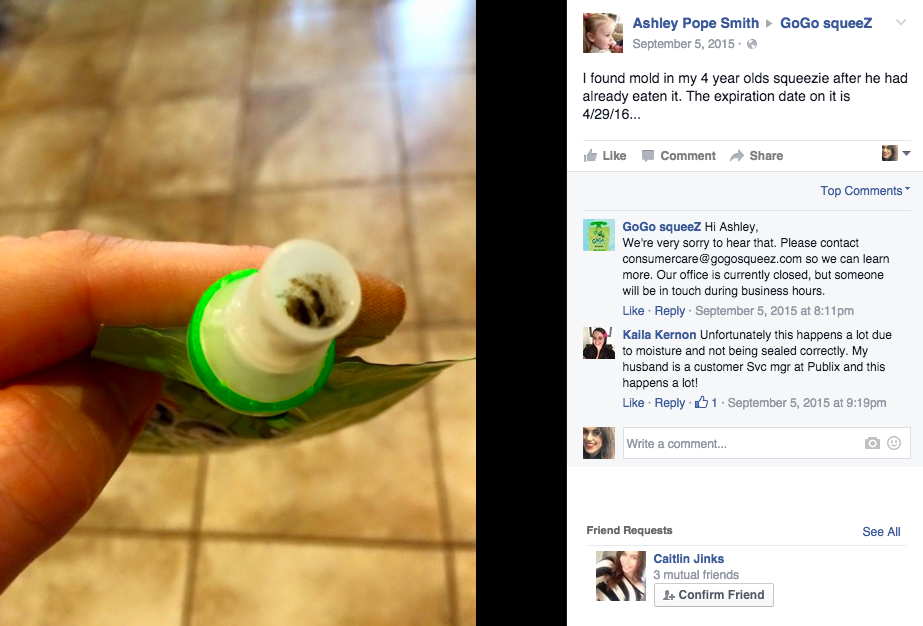 In some cases, the parents only realized the problem after their child had consumed some or all of the package.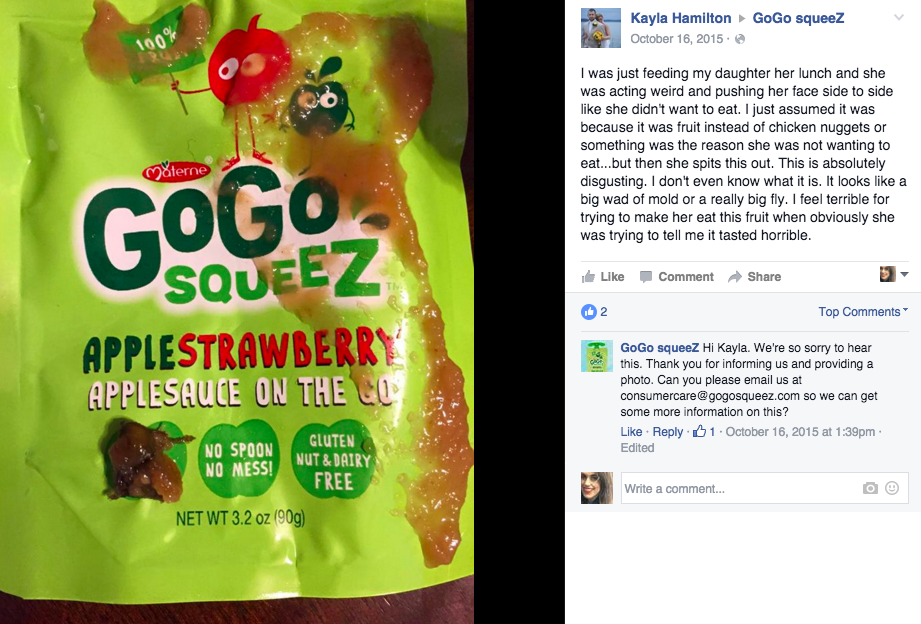 Some parents wrote that their children became distressed or ill after eating a pouch allegedly tainted with mold.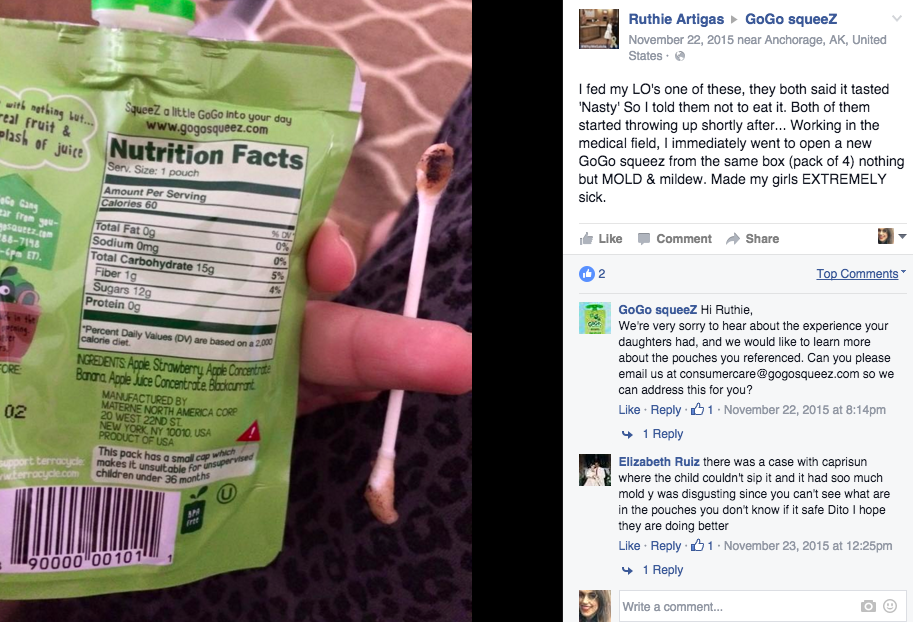 "I fed my [kids] one of these, they both said it tasted 'nasty,'" one mom wrote on Facebook. "So I told them not to eat it. Both of them started throwing up shortly after... Working in the medical field, I immediately went to open a new GoGo Squeez from the same box (pack of 4) nothing but mold and mildew. Made my girls extremely sick."
Now GoGo Squeez is putting its products under a voluntary recall for the second time in less than six months. The newest recall, announced Monday, is over concerns that some of its products may not meet "quality standards," the company said.
The recall affects GoGo Squeez applesauce pouches with "best before" dates between Dec. 4, 2015, and March 4, 2017, the CEO and founder of Materne, the company behind GoGo Squeez, told BuzzFeed News in a statement.
The recall was issued out of an "abundance of caution" after "food product residue" was found in some of the company's product pumps during an inspection, Michel Larroche said.
"No illnesses connected to this issue have been reported," he said. "While it is possible the food product residue may have been incorporated into finished product, we test our applesauce extensively, and at this time, we have not seen evidence of this in our pouches."
The company issued a similar recall in October over moldy pouches.
Though Materne said the mold posed no health risk, the company acknowledged that it was concerning to parents.
"We know mold is gross and unpleasant to look at or taste, and this is simply not the kind of experience we want you to have," the company said at the time. "As a consequence, we took every step to fully understand and fix the problem."
Materne has blamed the mold issues on the fact that their pouches are "preservative-free," and even discusses the issue on its FAQ page.
In a Facebook post in May, Materne said that the lack of preservatives means that if the pouch is damaged it can get moldy.
"All GoGo squeeZ products are preservative-free which means in rare instances, common food mold can develop if our products are exposed to air for a prolonged period of time," the company said.
Materne also admitted that employees had deleted a Facebook post in July from a customer who complained about finding mold, but vowed not to do it again.
Materne said on Facebook that the mold is not a widespread issue with their products. But since the October recall, multiple parents have posted that they continue to find mold in their pouches.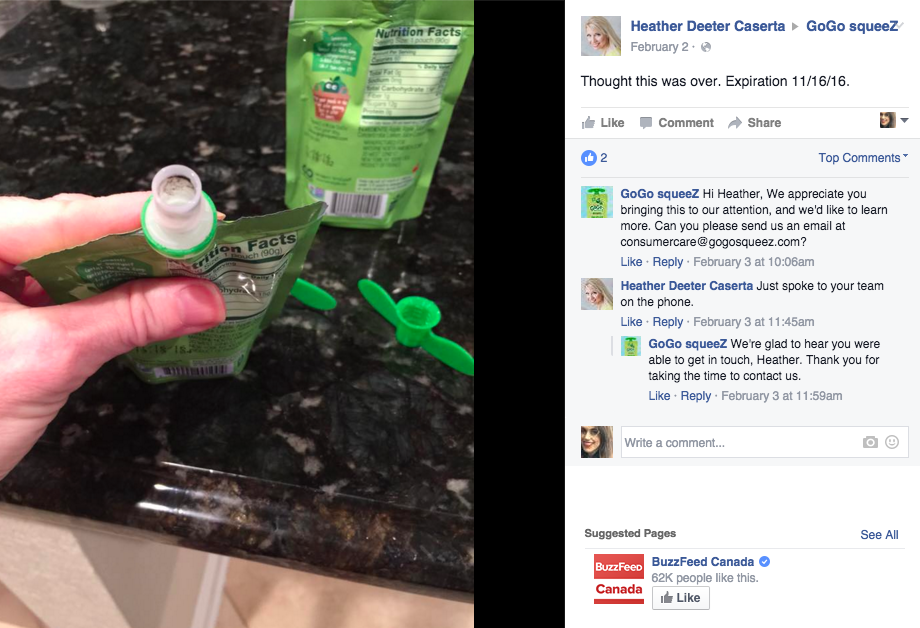 "Whatever you've done to improve your production processes clearly isn't working," one angry customer wrote in January.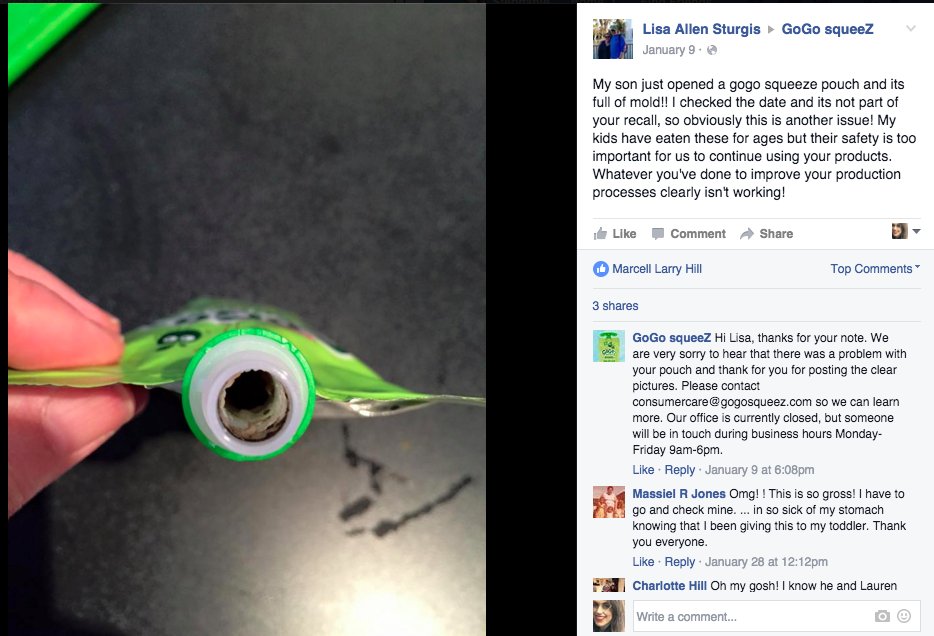 Materne didn't immediately return a request for comment on the ongoing mold issue.
But Larroche said the company understands that multiple recalls may be worrisome to customers.
"Many of you know that last year we had a recall for a different reason, and as a result, we understand you may be losing patience with us," he said. "We have worked hard to earn your trust, and we are taking action to make sure we continue to deserve it."