Miranda Lambert surprised fans last weekend when she revealed on Instagram that she had married a guy no one even knew she was dating.
The country superstar wrote:
"In honor of Valentine's Day I wanted to share some news. I met the love of my life. And we got hitched! My heart is full. Thank you Brendan McLoughlin for loving me for...me."
The news came as a big shock to fans and gossip websites, who had no idea Lambert was dating McLoughlin, a police officer working in New York's Midtown South precinct.
The couple met in November when Lambert appeared on Good Morning America, where McLoughlin was working on patrol.
The morning show reported the couple connected over McLoughlin's law enforcement background, as Lambert's father was a detective for many years.
The couple has been plagued with a TON of gossip and rumors about his past relationships and baby mama since the announcement, which I'm sure you have read already (or can google).
However, aficionados of hot cops everywhere may have recognized McLoughlin, not only from his thirst traps* on the precinct's Twitter account...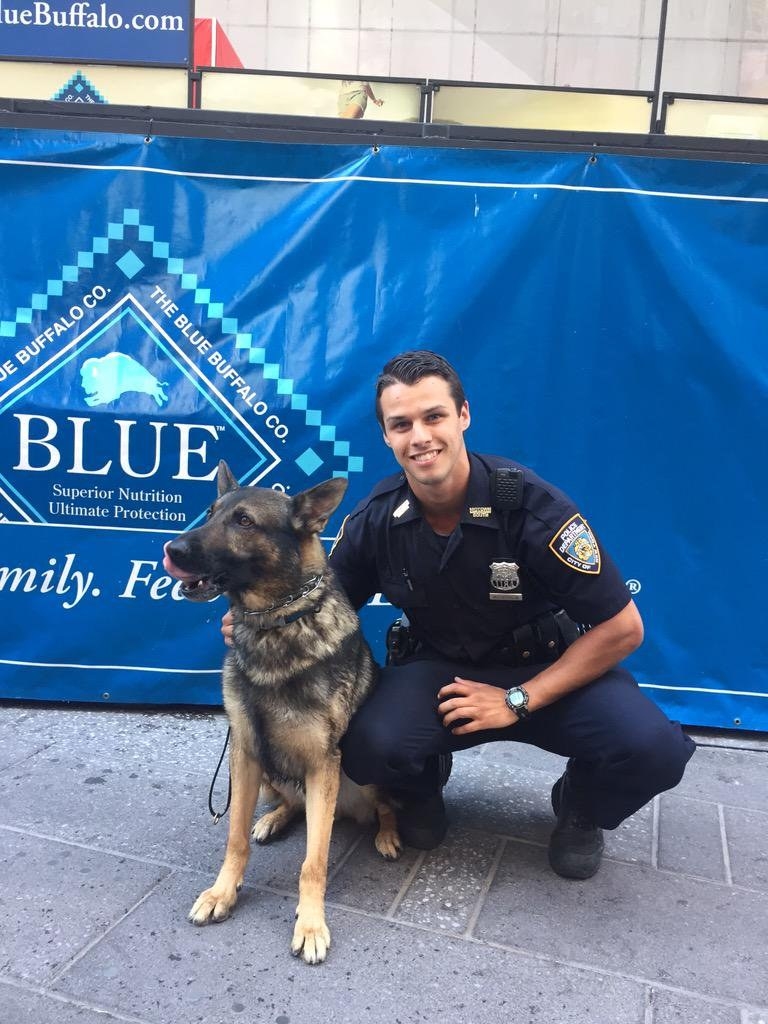 *Please, NYPD, you know how to get engagement. Don't deny it.
Like this one of "community policing with Officer McLoughlin"...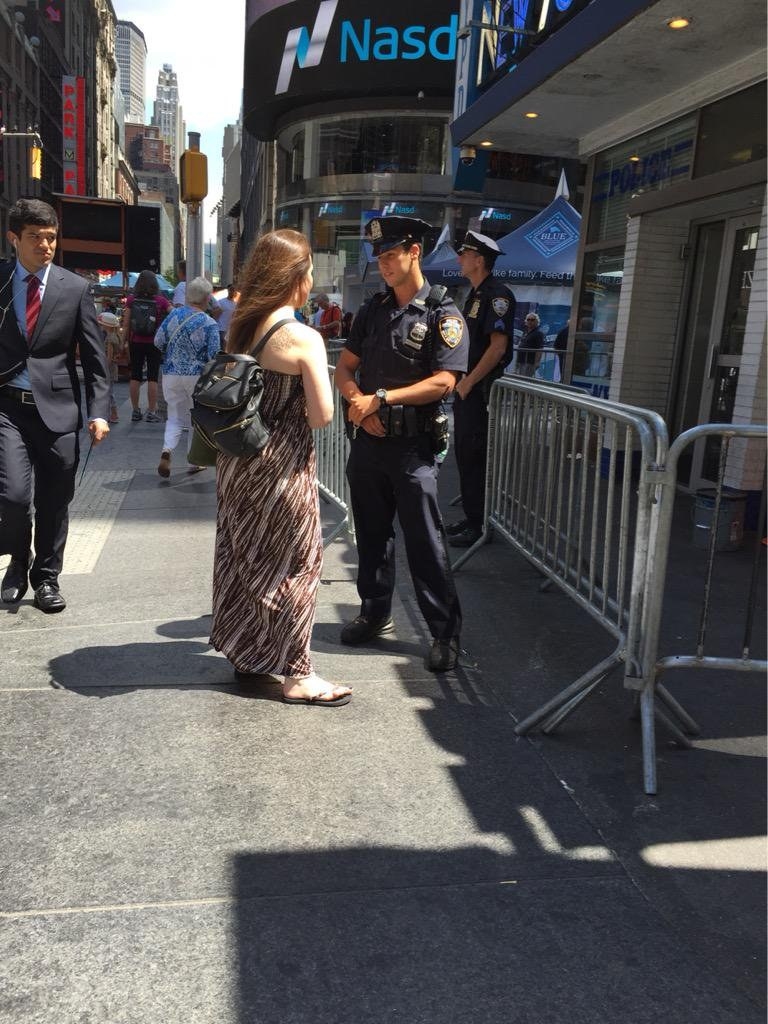 Or this one of him after he won a 5K race...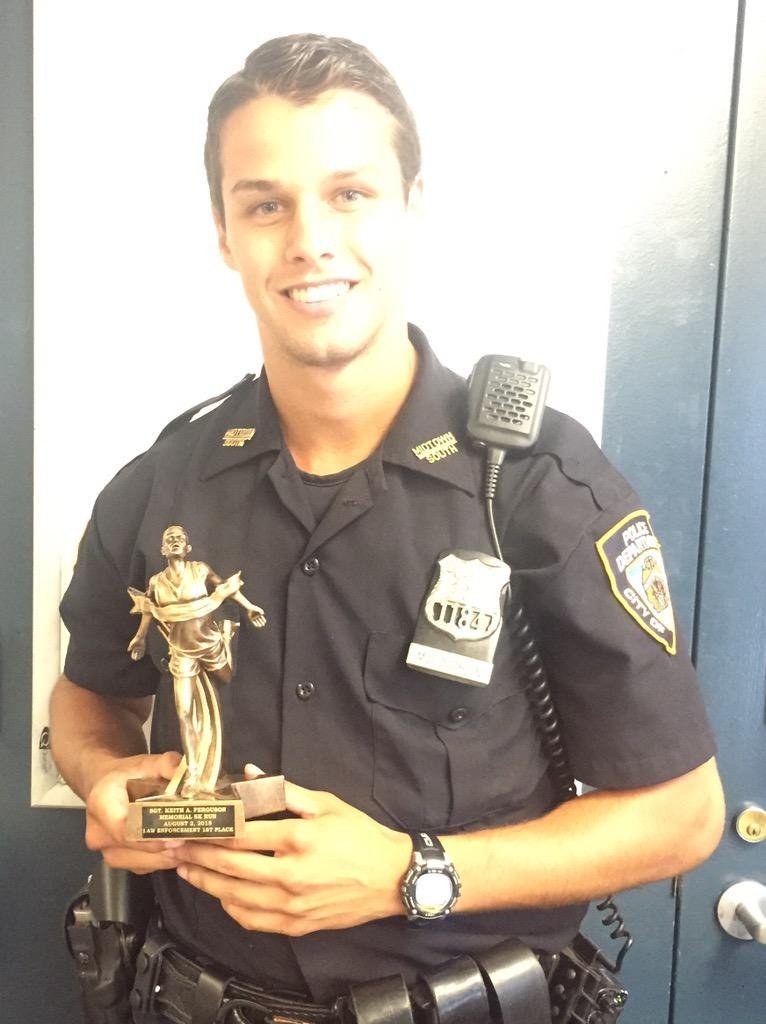 But he had his own moment of ~viral fame~ back in 2015, when McLoughlin made local news for dancing to the "Cupid Shuffle" on the streets of NYC during Pride.
Good choice, Miranda — he got moves!