The older brother of actress Mindy Kaling is claiming he got into medical school in the '90s after posing as black.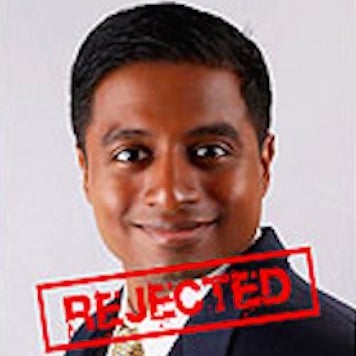 Vijay Chokalingam says he has written about his experiences in a forthcoming book called Almost Black.
On a website promoting his book, Chokalingam writes that he realized when he was a junior at the University of Chicago he didn't have the grades or the MCAT score to get into medical school.
According to Chokalingam, he had a GPA of 3.1 and a score of 31 on the MCAT, which ranks in the 80–85 percentile for the test.
"Still, I was determined to become a doctor and I knew that admission standards for certain minorities under affirmative action were, let's say… less stringent?" he writes.
So, he said he altered his appearance to look more like an African-American and even joined the Organization of Black Students.
"My change in appearance was so startling that my own fraternity brothers didn't recognize me at first," he said.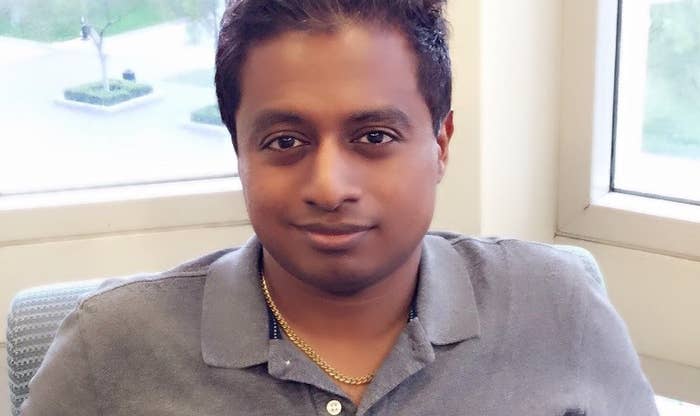 Chokalingam claims that he then applied to multiple top medical schools, claiming to be black and using his middle name, Jojo.
Chokalingam says he was a contender at schools like Harvard, Washington University in St. Louis, the University of Pennsylvania, Case Western, and Columbia, which he said is incredible because he only had a 3.1 GPA.
Chokalingam said his experiment also had some unforeseen consequences.
"Cops harassed me," he said. "Store clerks accused me of shoplifting. Women were either scared of me or couldn't keep their hands off me. What started as a devious ploy to gain admission to medical school turned into twisted social experiment."
It's unclear whether Chokalingam only applied to schools posing as a black student, as he does not mention if he was rejected while applying under his real name.
Chokalingam eventually was accepted to medical school at St. Louis University.
He attended for a few years before dropping out, he says because he realized he didn't want to be a doctor.
St. Louis University did not immediately return an emailed request for comment from BuzzFeed News.
According to online statistics, Chokalingam had lower scores than the average student at the school. The average GPA for a St. Louis University medical student is 3.84, and the average MCAT score is 33.
Chokalingam eventually applied to the UCLA Anderson School of Management, using his real first name and race, and was accepted.
He graduated in 2010, and now is a published author who, ironically, works as a "professional resume writer, interview coach, and graduate school application consultant."
Chokalingam says that he wants to fight what he calls a "system of legalized racism" in higher education.
"I hope the story of my experiences will be a catalyst for social change and opposition to affirmative action racism," he wrote.
Though he has received support for his story, Chokalingam has received some backlash on Twitter.
As for his famous sister, he says she doesn't approve and thinks "this book will bring shame on our family."