President Donald Trump hosted Democratic leaders Nancy Pelosi and Chuck Schumer in the Oval Office on Tuesday to debate border security.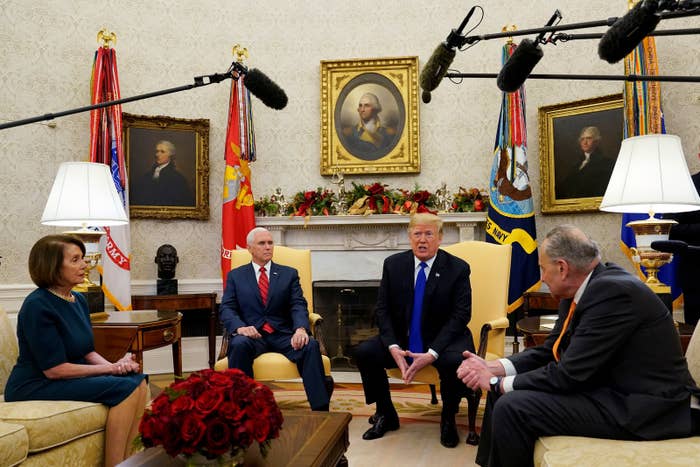 As the trio bickered, people began to notice that Vice President Mike Pence seemed a little...out of it?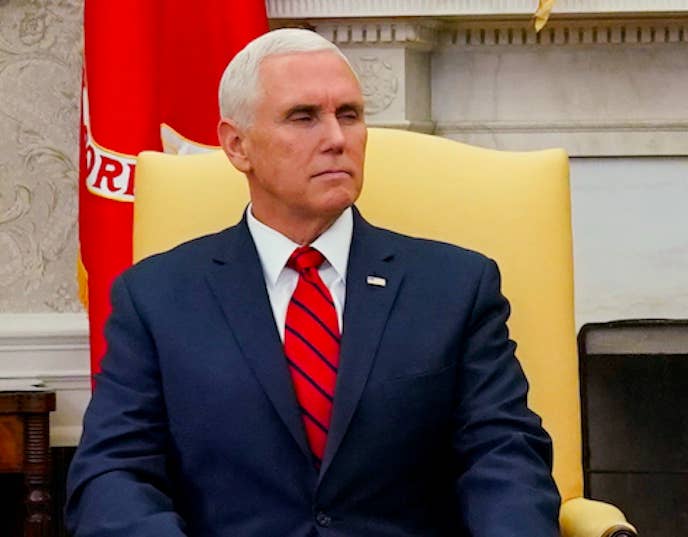 One photo of the veep looking extra sleepy, shared by the Wall Street Journal's Vivian Salama, was memed immediately.
Some wondered what Pence was thinking.
Is he "waiting for the rapture"?
Or "summoning the devil"?
Or is he daydreaming?
Or praying?
"Pence is doing what he does best, closing his eyes."
*counts on fingers.*
The bust of Martin Luther King Jr. is throwing shade.
Others saw some parallels.
And some could relate.
"Mike Pence's body language is like when you went over to your friend's house and their parents started fighting."
TL;DR: America.