Middle School Asks Kids To Bring In Cans To Fight School Shooters
"Our job is to keep children safe," the school's assistant principal told BuzzFeed News.
A middle school in Alabama is asking children to bring canned goods into their classrooms to use to defend themselves in the event of an attack on the school.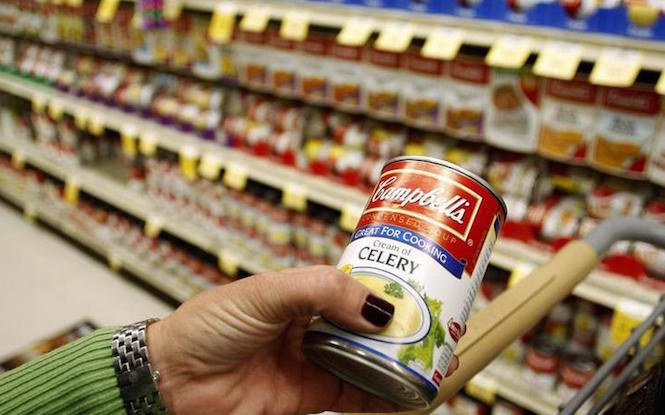 In a letter to parents obtained by WHNT, W.F. Burns Middle School principal Priscella Holley and assistant principal Donna Bell asked each student to bring in a canned food item to throw at an intruder.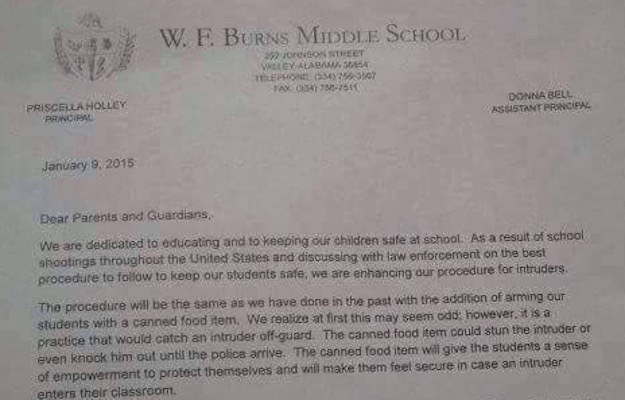 Bell told BuzzFeed News that the administration decided to ask parents to send the items after receiving training from the ALICE Training Institute.
The private company offers training courses to prepare schools, churches and other institutions for an active shooter.
Nick Feyerchak, a representative from the company, told BuzzFeed News their courses have been offered at more than 30,000 schools and give school staff better tools than a lockdown to ensure their students' safety.
One of those tactics, he said, is throwing heavy objects at the shooter if all else fails.
"It's a distraction (to the shooter)," he said.
Feyerchak dismissed criticism that the children would just agitate or anger the shooter, possibly making the situation worse.
"How does it get any worse?" he asked, adding, "How is just simply hiding under your desk when a gunman is shooting at you going to help?
Feyerchak said the program does not specifically say you must throw cans, but he has heard of schools recommending cans be used in defense.
"You want to go out fighting," he said.
Bell said that the administration at W.T Burns had heard of other schools in the area using cans, and decided to ask children to bring them in because they were inexpensive.
The school received criticism for the plan once WHNT posted the letter online, with Facebook commenters calling the idea "stupid" and "crazy."
However, other commenters claiming to be teachers said they didn't think it was such a bad idea.
"As a kindergarten teacher, I can tell you that I would be willing to take any help and weapons we can get to help protect your precious children," one wrote.
Bell said that most of the online dissenters are not affiliated with the school. She said at a recent meeting with 15 parents in attendance, only one expressed slight reservations about the plan.
She said the school's plan is fulfilling one of its most important goals.
"Our job is to keep children safe," she said.
The school plans to donate the canned goods to a food pantry at the end of the year, according to the letter.
The police department in the city of Valley, Alabama, where the school is located, did not respond to BuzzFeed News' request for comment about the plan.