Melania Trump has responded to all the clowning on her Christmas ~blood trees~ this week, saying she doesn't care what the haters say.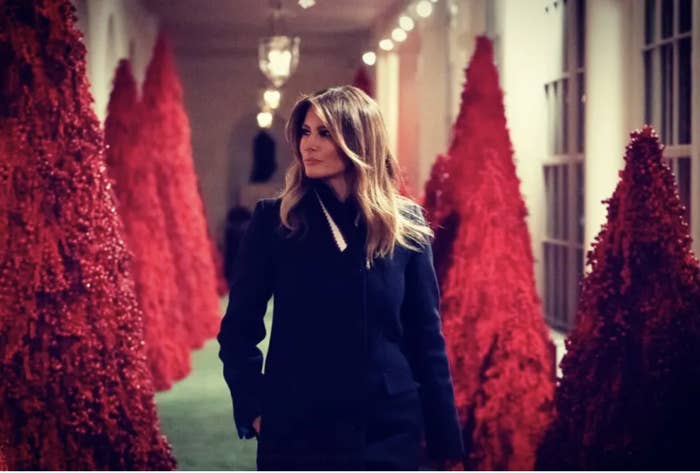 ICYMI, the first lady has been the subject of a lot of jokes on the internet after she revealed the White House's holiday decorations.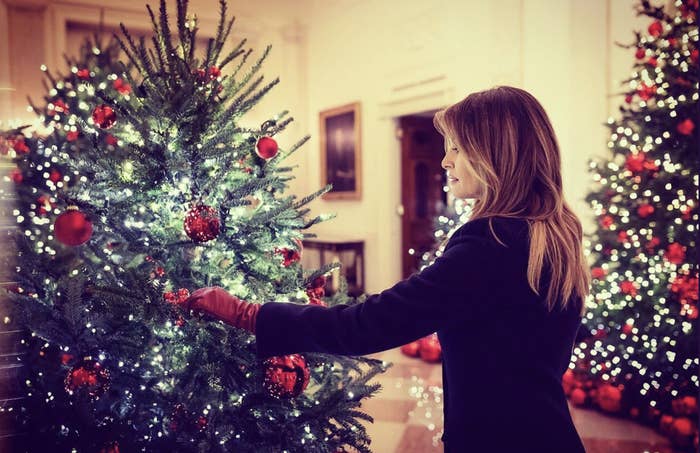 Mainly because people thought the bloodred Christmas trees chosen were scary looking AF.
There were lots of Handmaid's Tale references.
It really became A Thing.
However, on Wednesday FLOTUS shrugged off those who aren't into her decor choices.
"We are in 21st century and everybody has a different taste," Trump told reporters. "I think they look fantastic. ... In real life, they look even more beautiful."
There you have it!