It's not always easy learning how to be a princess. Meghan Markle had a bit of an awkward moment on Thursday while presenting at an awards ceremony, but she played it off like a champ.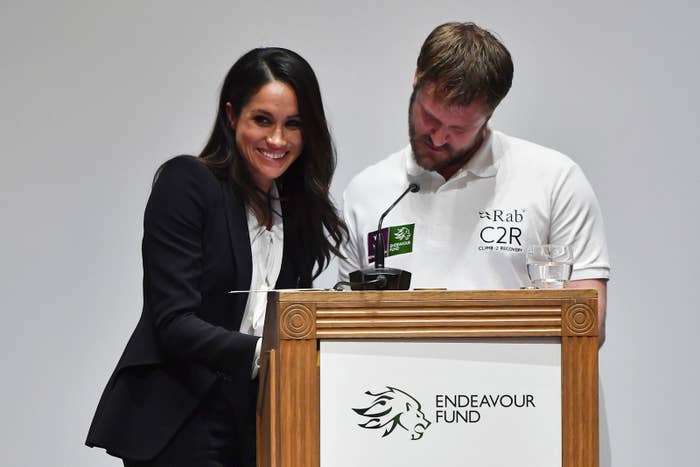 Markle and fiancé Prince Harry were in London presenting at the Endeavour Fund Awards. The Endeavour Fund is a charity that "seeks to help wounded, injured, and sick ex-service personnel achieve their ambitions in the fields of sport and adventurous challenge," according to Buckingham Palace.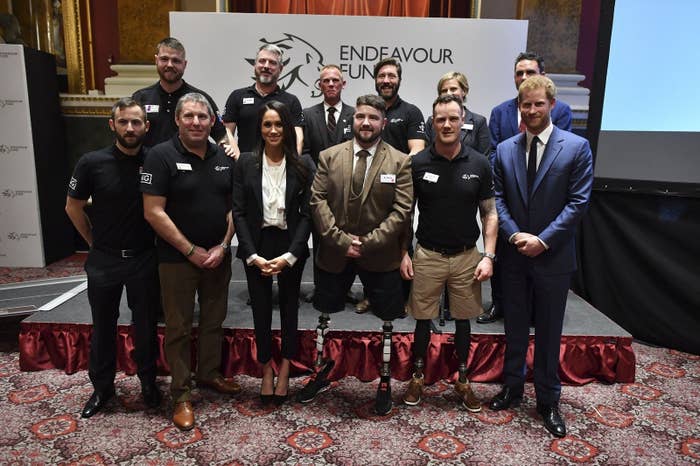 (Side note: The future princess showed up rocking a SUIT, and OMG she looked fierce.)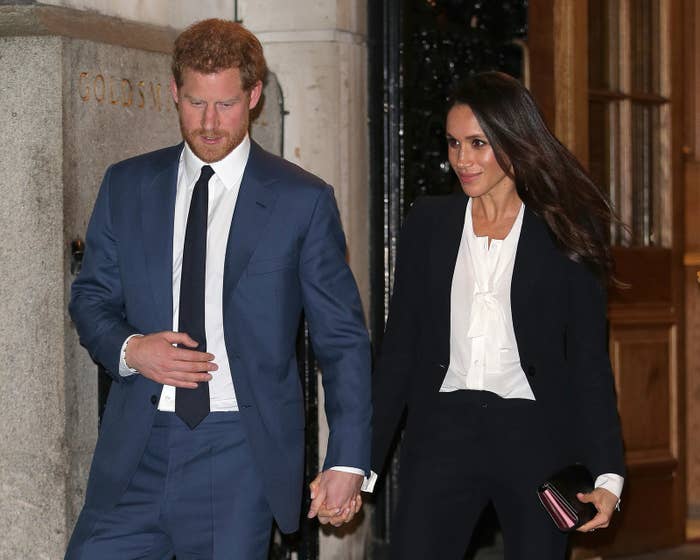 However, when she went to present the award, there was a bit of a snafu. Her copresenter realized his notes were mixed up, and the two fumbled a bit in silence.
Rather than letting him flounder, Markle stepped in and tried to help, giggling the whole time.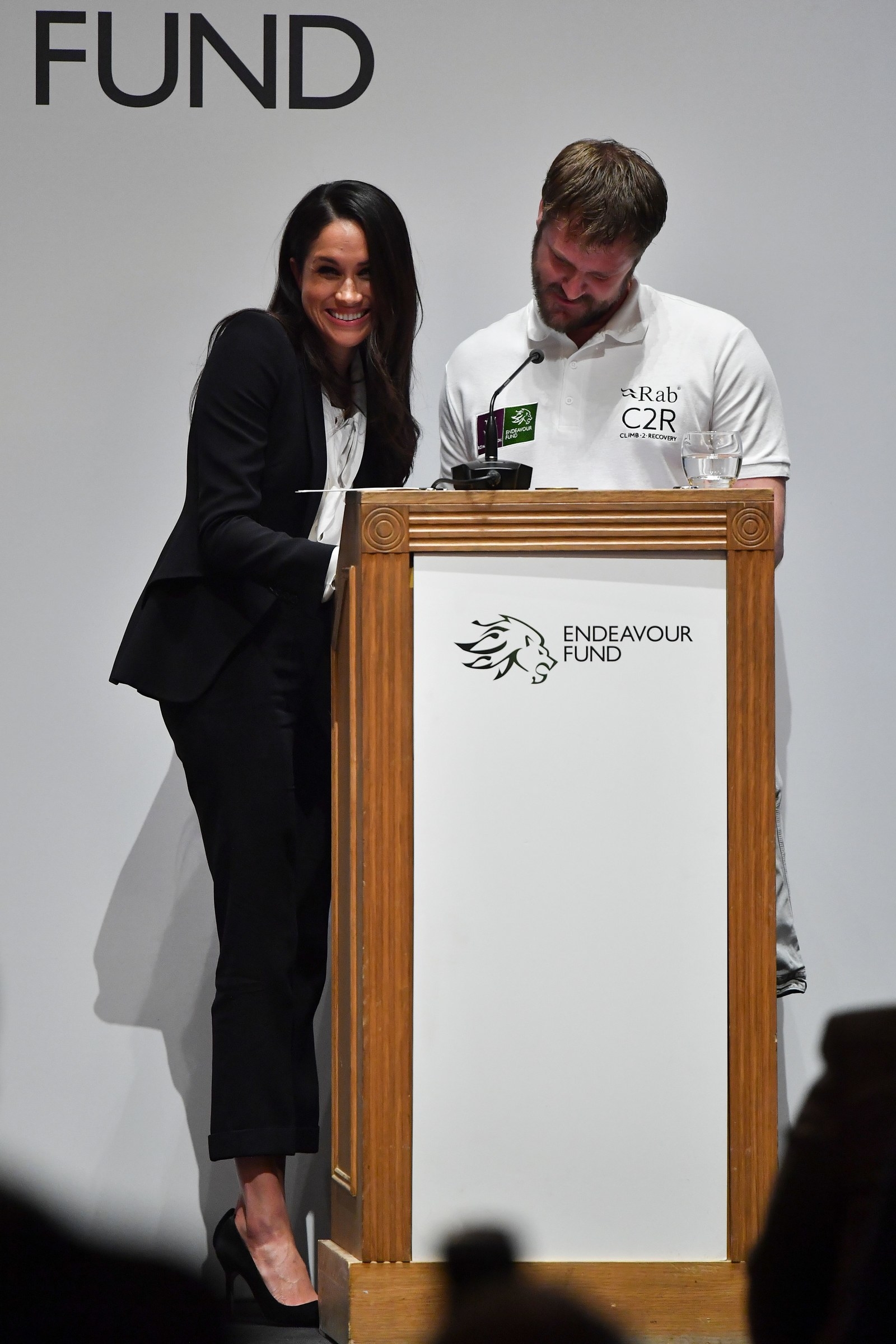 Whoops!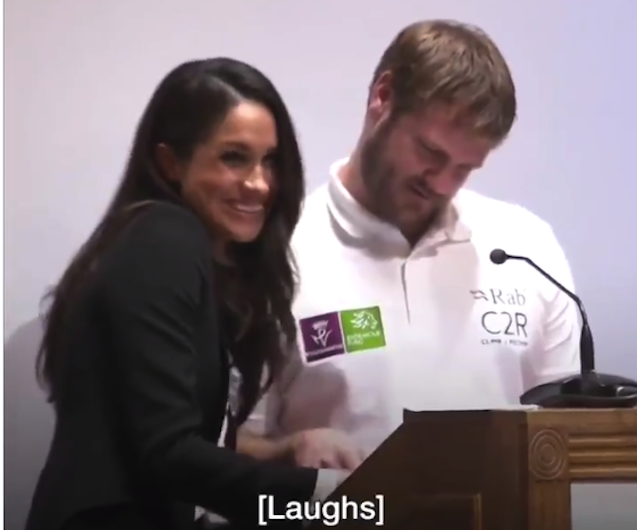 She played it off like a champ, though! The two eventually got the ceremony back on track.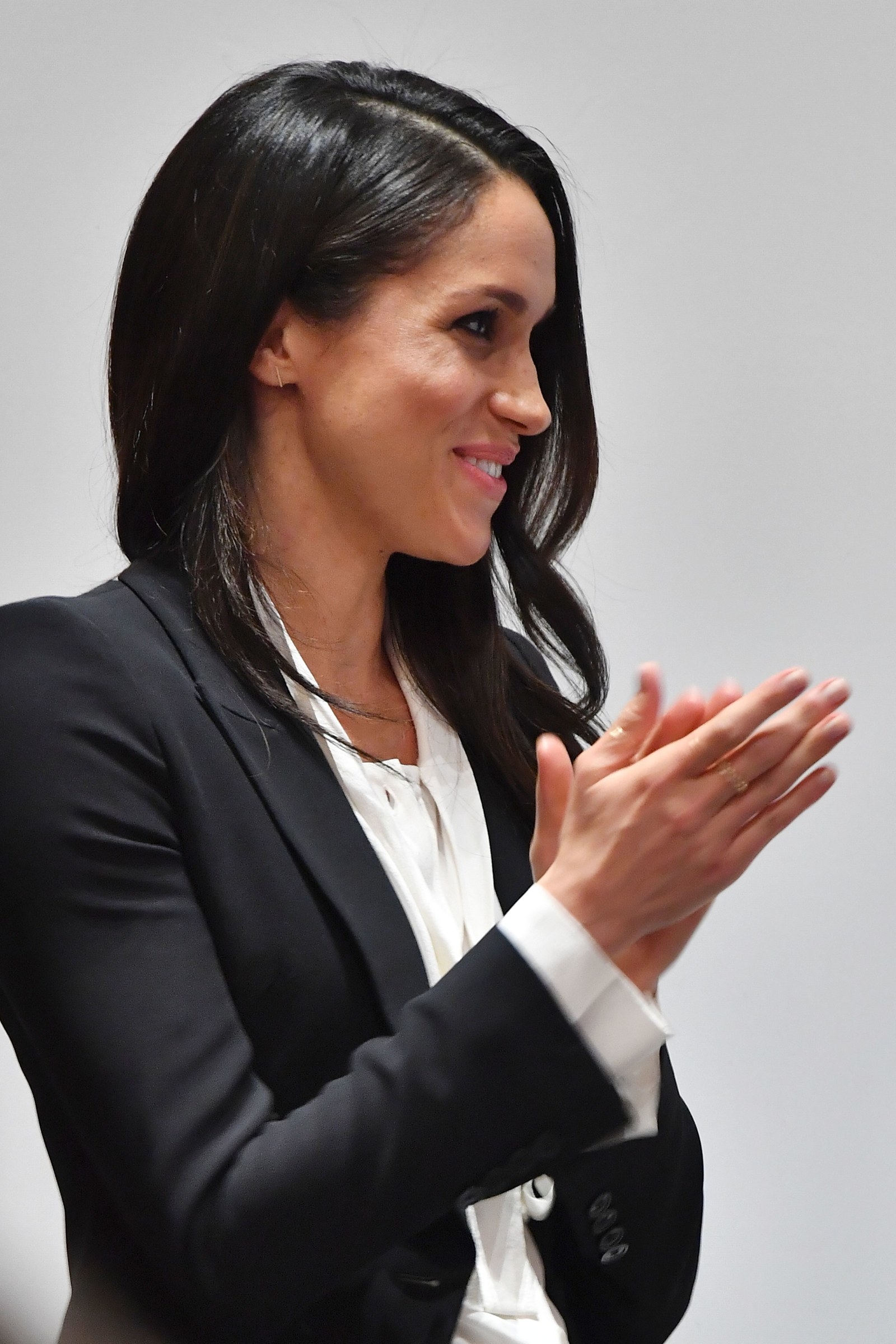 People loved how the future princess handled the goof.
They called her a "sweetheart."
"Meghan is adorable!!! Professional and makes the situation fun and not awkward... what an amazing lady!!!"
Royals: They are just like us!