On Friday afternoon, a lot of people went to Facebook and realized something...um...troubling?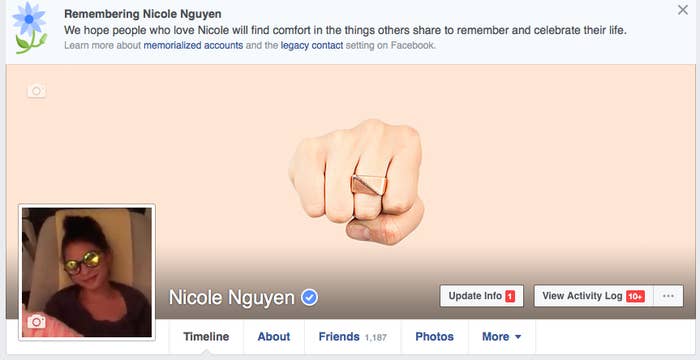 It's a little weird?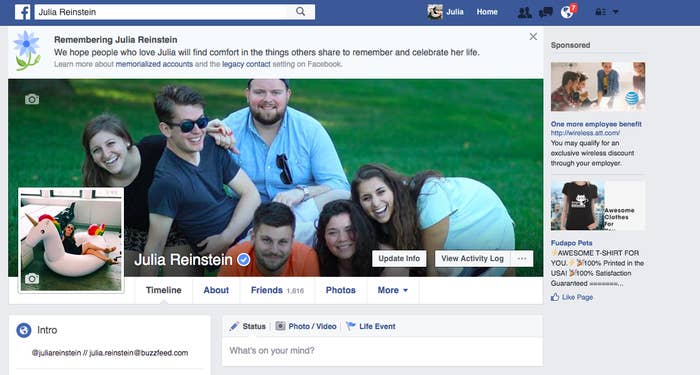 My co-workers are dead...
...and even our fearless leader is dead????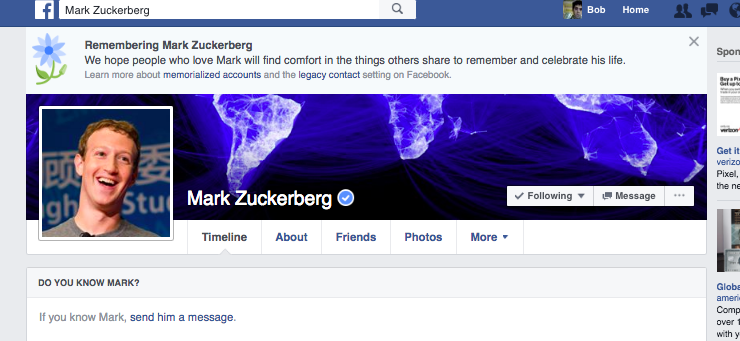 Some were amused.
Others wondered if Facebook was exacting revenge for some bad press they've been getting.
Damn, FB, that's cold.
Other said that this sounds about right.
Some aren't dead on Facebook (like me).
But they now have Facebook-death FOMO.
A Facebook spokesperson told BuzzFeed News that the "massacre" was due to a bug that has since been fixed.
"For a brief period today, a message meant for memorialized profiles was mistakenly posted to other accounts," the spokesperson said. "This was a terrible error that we have now fixed. We are very sorry that this happened and we worked as quickly as possible to fix it."