Maraschino Cherry Tycoon Kills Self As Authorities Close In On Drug Den
Arthur Mondella ran one of the biggest maraschino cherry factories in the U.S., which was allegedly a front for a massive drug operation.
A New York man who ran the one of the largest maraschino cherry factories in the U.S. killed himself Tuesday as authorities reportedly closed in on his secret drug operation.
In a scene straight out of Breaking Bad, Arthur Mondella allegedly panicked when he thought investigators from the Brooklyn District Attorney's Office and environmental agencies would discover his family business was a front for a massive marijuana operation, according to multiple media reports.
So he excused himself from a meeting with the investigators, screamed at his sister to take care of his kids, and shot himself inside a bathroom at his factory in Red Hook, Brooklyn.
Mondella's strange ending and apparent double life has those who knew him flummoxed, the New York Daily News reported.
Mondella was the third generation of his family to run Dell's Maraschino Cherries, which supplied the bright red cherries to multiple chain restaurants, including TGI Fridays and Chick-fil-A.
The father of three was known as a hard worker who would sometimes spend 20 hours a day at his factory, the Daily News reported.
"Absolutely would have never suspected anything," a nearby business owner told the Daily News. "Everybody loved him in the neighborhood. He was a good guy. I really have nothing but nice things to say about the man."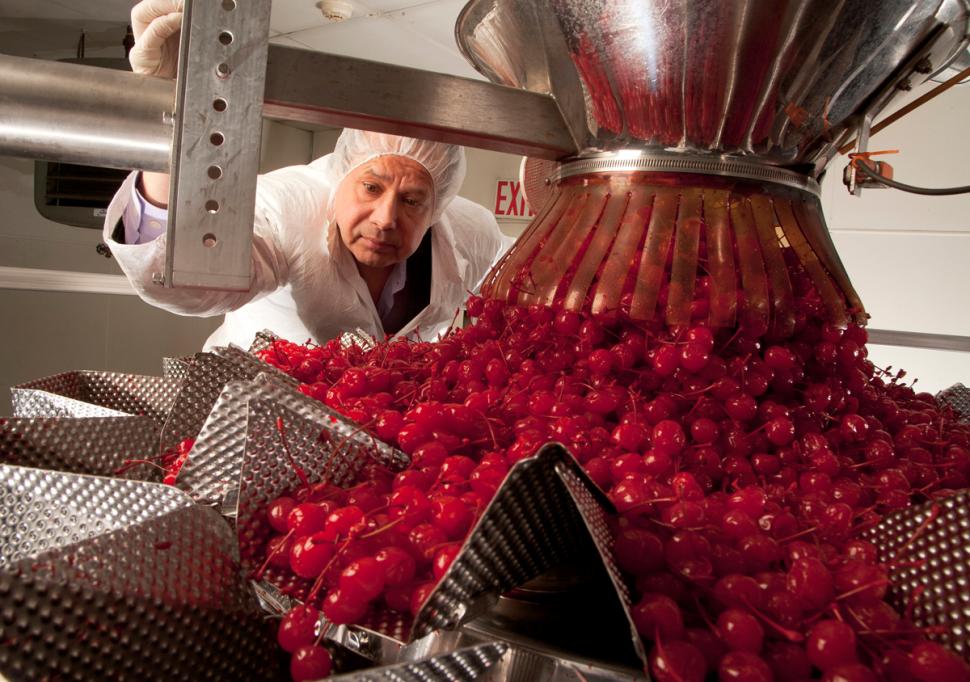 However, the Brooklyn District Attorney's Office suspected Mondella was producing more than just cherries.
After receiving a tip from an informant in 2013, investigators began to suspect Mondella was running a huge marijuana enterprise, the New York Post reported.
When they were unable to get enough evidence for a search warrant, the investigators decided to go a different route.
They built a case with environmental agencies to secure a search warrant on allegations the factory was illegally dumping waste, according to the Post.
The Brooklyn District Attorney's Office confirmed to BuzzFeed News that investigators searched the factory on suspicion of environmental violations.
"No further information about this tragedy is available at this time," a spokesperson said.
After Mondella shot himself, investigators reportedly found the drug den in the basement of the factory. They recovered about 80 pounds of marijuana and hundreds of thousands of dollars in cash, the Daily News reported.
"As soon as that door cracked, the aroma of marijuana was overwhelming," a source told the Post. "It looks like a cave, like they dug it out on their own."
The investigators also found cameras all over the factory, which had motion detector lights and barbed wire surrounding it. The source told the Post the level of security suggests Mondella was likely growing marijuana.
"Poor guy, in this day and age, you can do no jail time for marijuana," the source told the Post. "I don't know why he would do that, unless there's something worse down there."
Law enforcement sources also speculated to the Daily News that Mondella may have had something more devious going on in his basement.
"You don't kill yourself over weed," one said. "There has to be more than that."