People are defending Malia Obama after she was shamed online for smoking at the Lollapalooza music festival last month.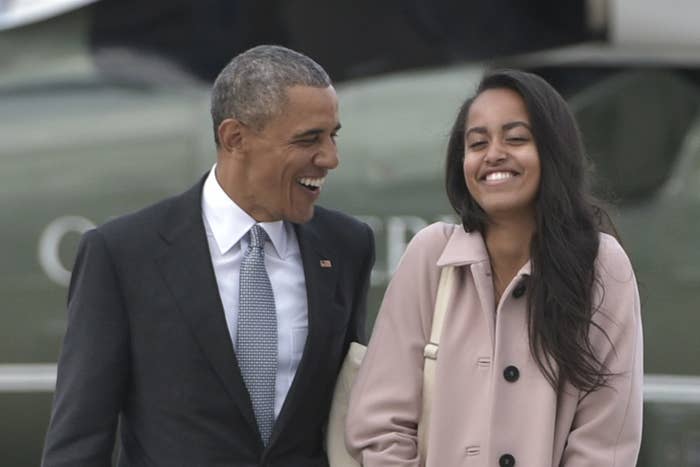 The teen recently graduated from the exclusive Sidwell Friends School in Washington, DC, and is heading to Harvard University next year for college after taking a gap year.
The video was published Wednesday by Radar Online, which called it a "new low" for "wild child" Malia.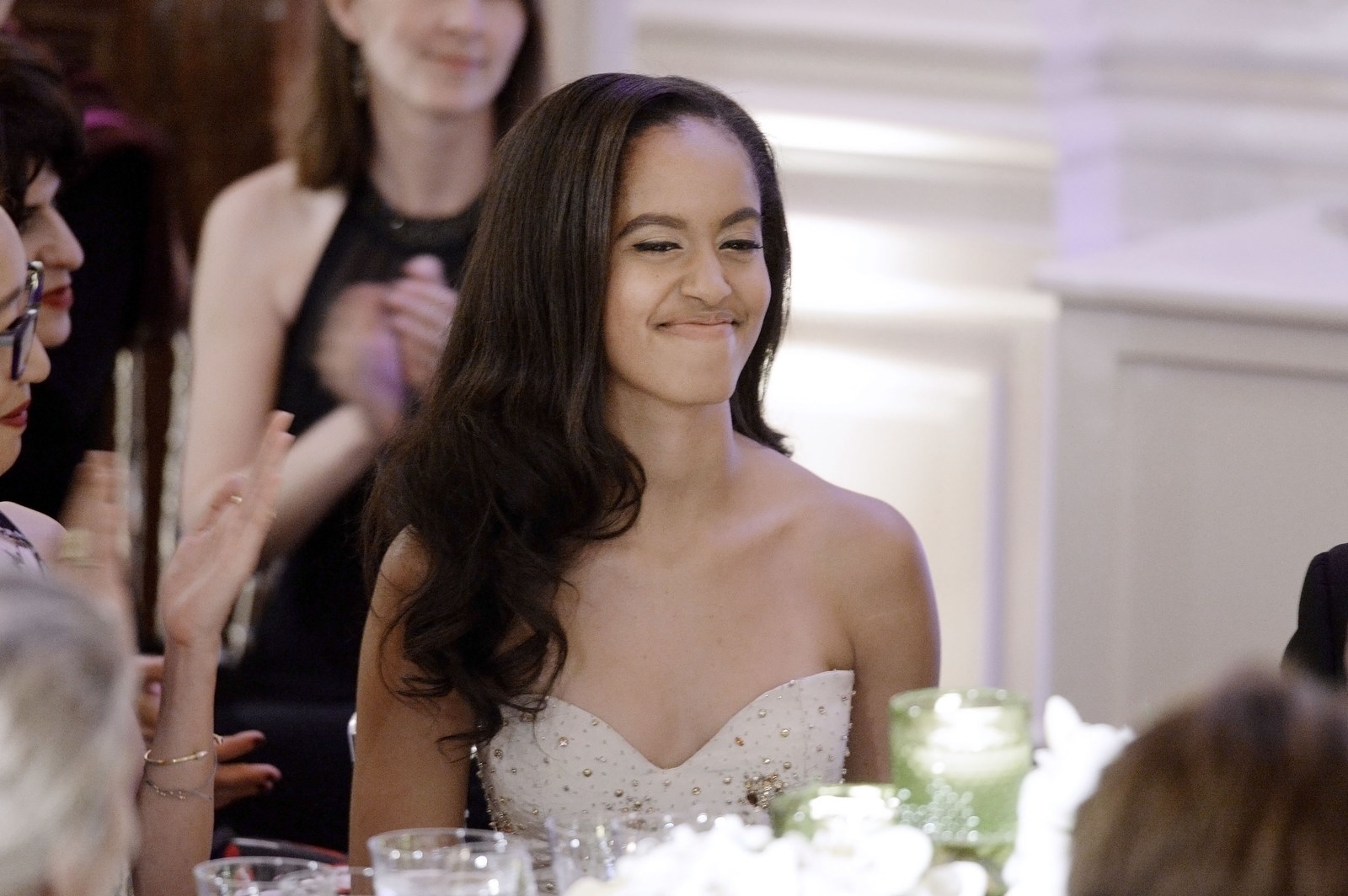 Other publications soon followed, with the New York Post declaring Malia won't be able to "roll out of this one" after she was "caught smoking what looks like a joint."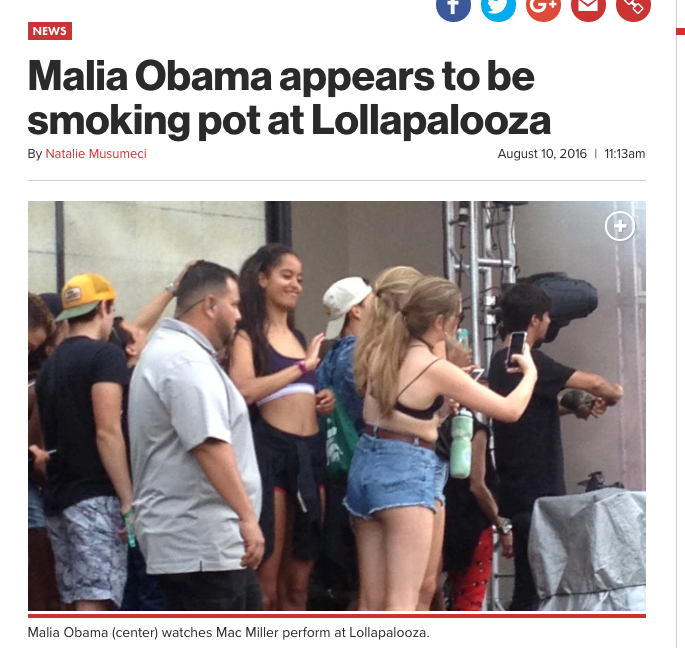 As the rumors grew, many people took the opportunity to shame the first daughter and President Obama.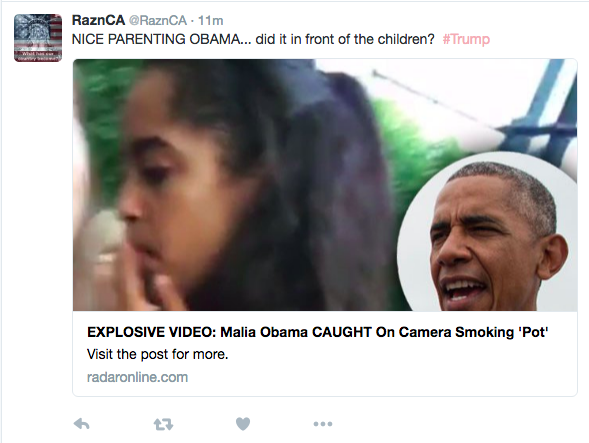 The president has said he smoked weed in his youth.
"So much for all-American girl status," one person said.
But amid the hate, people are standing up for Malia. They say it's unfair to apply such harsh scrutiny to a teenager.

They said Malia should be left alone.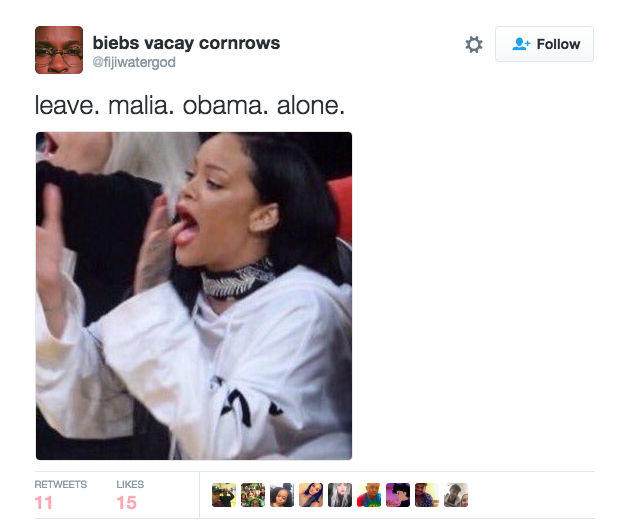 Can she live?

"I don't care if Malia Obama is smoking cigarettes, or smoking pot. I don't care if she's licking toads, for God's sake. Let her be a teen," one person wrote.
Others questioned why people were recording Malia in the first place.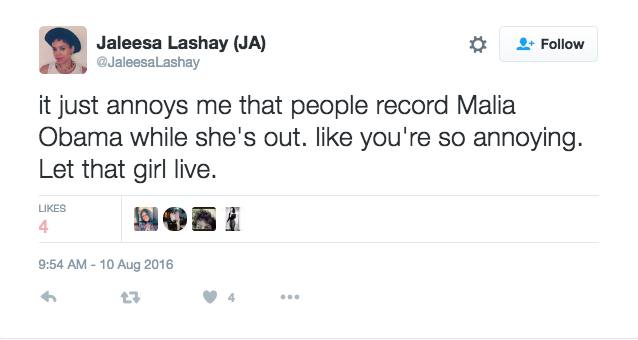 "So...we're all gonna trip about Malia Obama smoking weed? I'm more concerned with the fact she has 'friends' sharing these videos," one person wrote.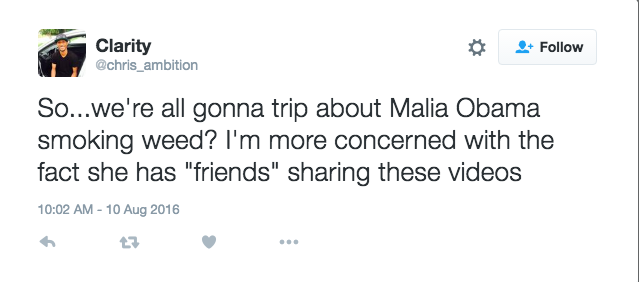 Even Meghan McCain, daughter of former Republican presidential nominee Sen. John McCain — who ran against Obama in 2008 — came to Malia's defense.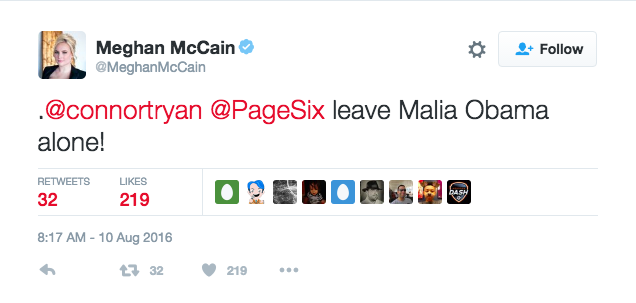 The White House did not respond to a request for comment from BuzzFeed News.
David Mack contributed to this article.