Maine Officers Say Good-Bye To Beloved Police Dog With A Final Salute, Escort
Sultan was the first police dog ever to work with the Yarmouth Police Department.
Dozens of officers in a Maine town gathered last week to salute a police dog who spent most of his life serving his community.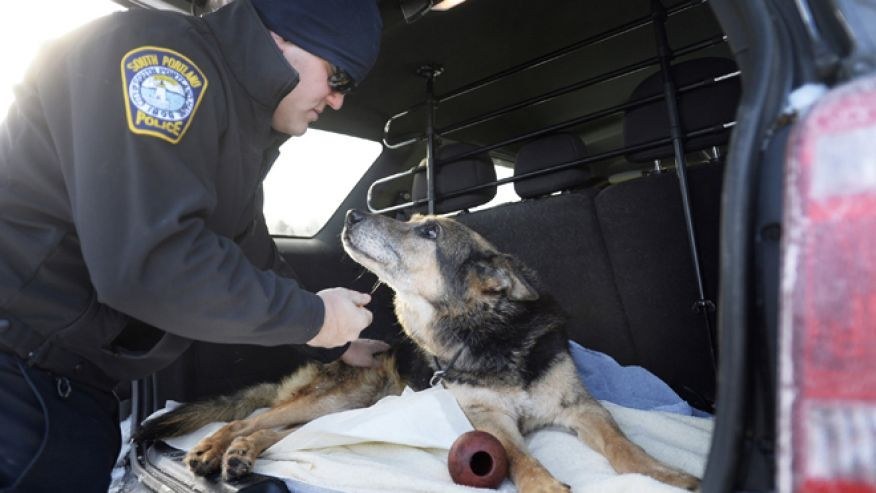 Sultan was the first police dog to work with the Yarmouth Police Department, the Portland Press Herald reported.
He was brought to the department as a puppy in 2003 after Officer Mike Vogel asked to start a K-9 unit, according to the Press Herald.
"He's such a proud dog, always watching," Vogel told the newspaper.
Sultan worked with the department until 2012, when Vogel accepted a new job in Florida. Vogel retired Sultan and he became a pet to South Portland canine officer Shane Stephenson.
After the dog began suffering seizures, Stephenson said he knew his time on Earth was drawing to a close.
So on Friday, the department bid him farewell.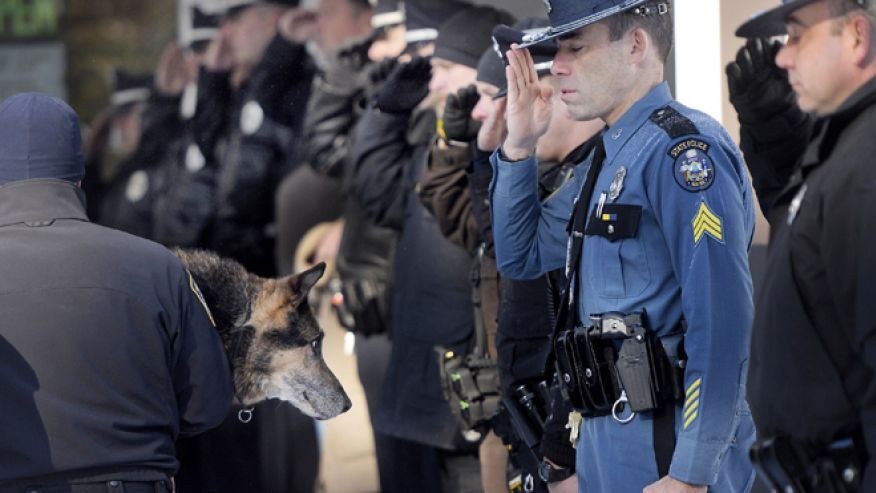 Sultan got a police escort and a final salute to the clinic where he was euthanized.
Many of the officers petted and scratched the 13-year-old dog before he was escorted to the clinic by cars with lights flashing.
Officers stood outside the clinic, holding a salute as he was carried in.
A fitting end for a heroic pup.