Last week, Twitter user Madeline Ochoa posted a pretty simple mirror selfie wearing a striped shirt.
Her photo soon began to go viral for a pretty weird reason. When people saw the original tweet on mobile, it looked like Ochoa's shirt was mostly gray.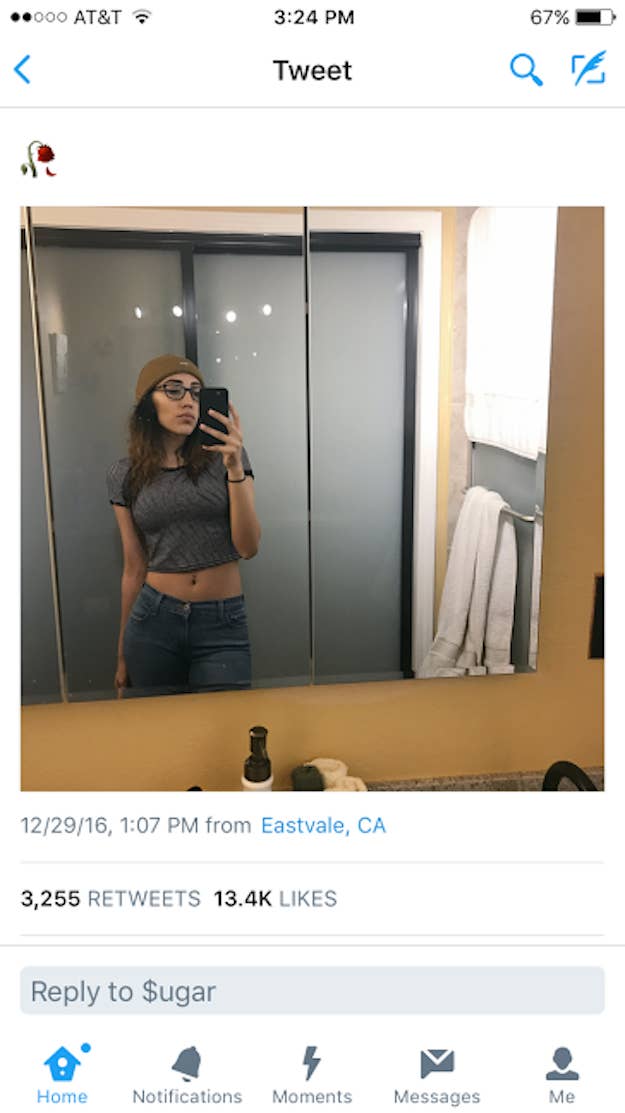 But when they opened the photo on their phones, the shirt changed before their eyes to a more bold, black-and-white striped shirt.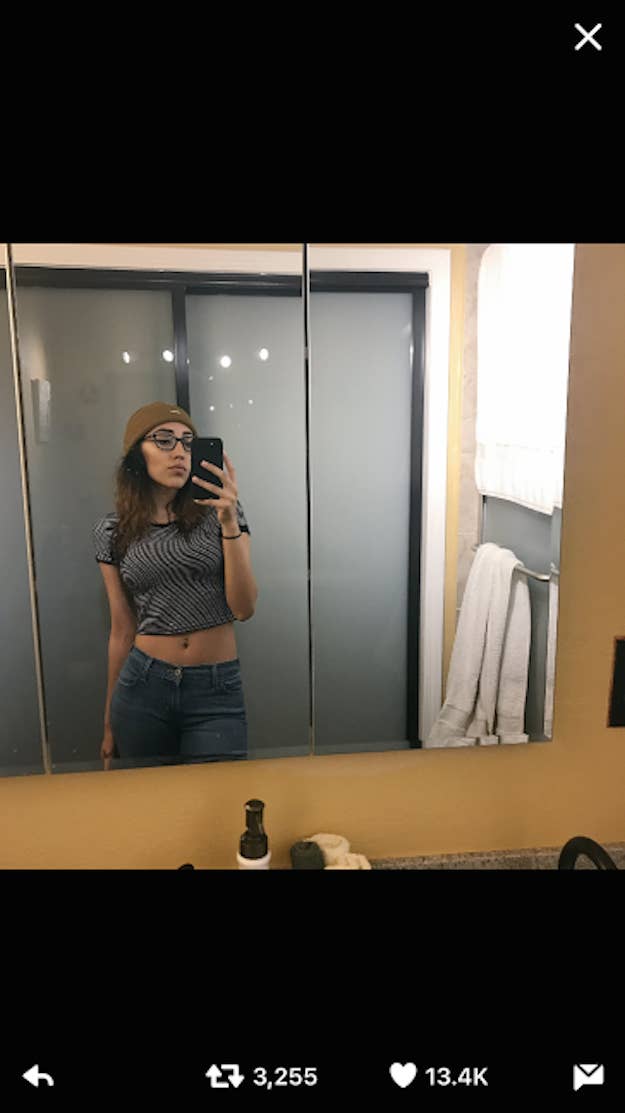 And then, when they zoomed in, the stripes seemed to change direction.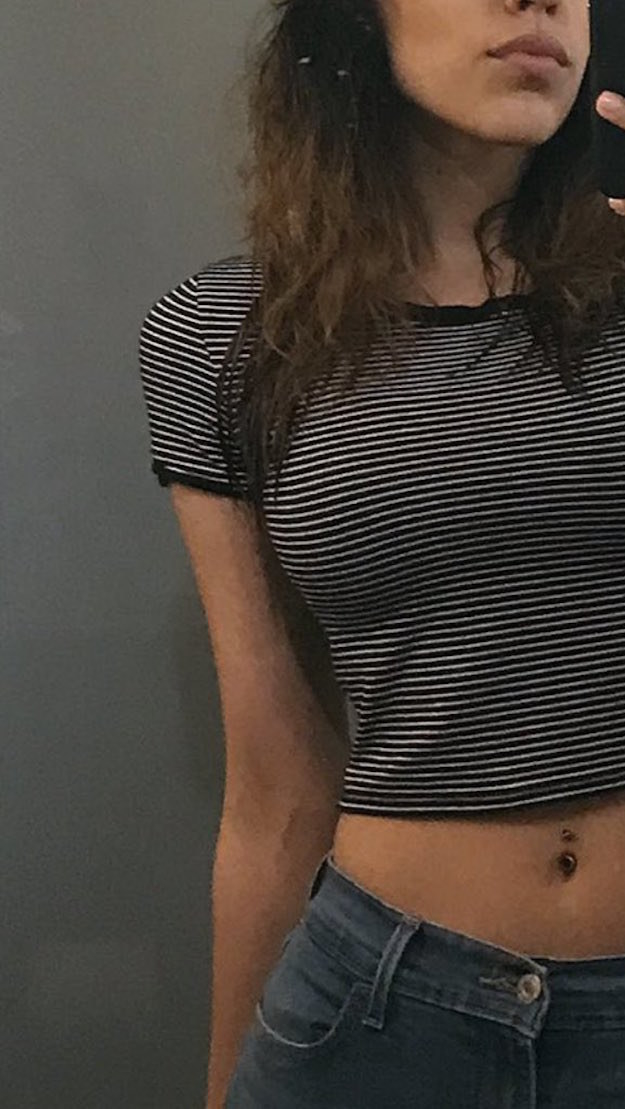 Try it for yourself. It is seriously trippy.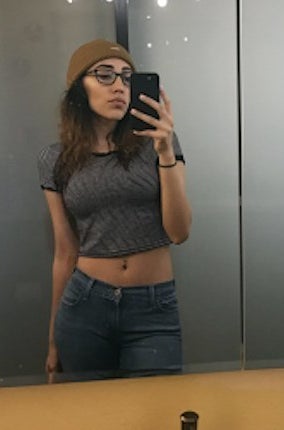 Pretty soon, thousands of people began to freak out over the strange optical illusion.
They were really confused.
Was Ochoa magic or was the shirt?
Or was this the devil at work?
In case you're wondering, Ochoa told BuzzFeed News she got the shirt at Forever 21.
Some people said they wanted the ~magic~ shirt for themselves.
Other people had jokes.
Some people pointed out that this optical illusion is actually quite common. Sometimes called the "Moire effect," people are actually told not to wear striped clothes on TV because of it.
As for Ochoa, she said all the attention on her photo is very annoying.
"I can't use Twitter without it freezing on me," she said.