On Sunday, Madonna put up this lovely photo of her twin daughters, Stelle and Estere. Great content!
People, however, were a little taken aback at the singer's caption: "Make America Great Again!!!!! 😍😍♥️🇺🇸"

They were like...what now?
It was upsetting!
Although some thought a master plan was at work.
If you are wondering, Madonna, who made headlines for her bombastic speech at the 2016 Women's March, is not suddenly a Trump supporter.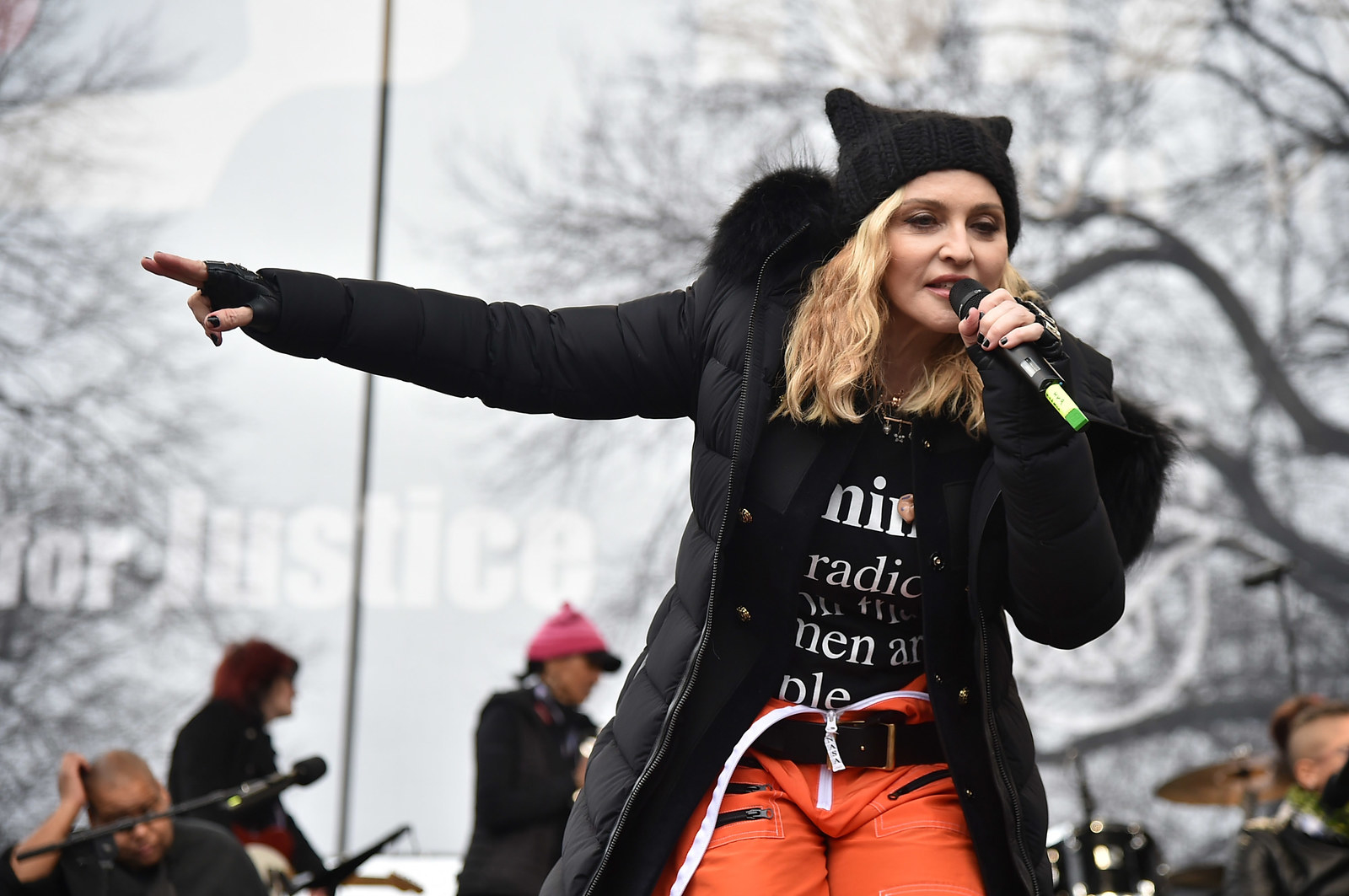 In the photo caption on Instagram, Madonna clarified she was using Trump's catchphrase ~ironically~.
She wrote:
Lets Make America Great Again!!!!! 😍😍♥️🇺🇸 Love all people. Embrace all people, Remember that This country was built by immigrants and most of all look up the word #ironic #sailboatvibes #rebelhearts 🌎🌍🌏 #lovemakestheworldgoround