ICYMI (but you definitely didn't because this is inescapable and no one is safe) Starbucks just released the Unicorn Frappuccino.
The new drink resulted in unicorn MANIA. Instagram feeds were soon flooded with people trying the drink.
Starbucks baristas also posted about the craziness, with some showing just how many Fraps they had to make.
And some of them could NOT handle it. In one viral rant, a self-proclaimed barista named Braden totally freaked out about how much it sucks to make it.
A lot of Starbucks workers said they could relate, dubbing Wednesday the worst day ever to be a barista.
They couldn't handle the constant onslaught of unicorn requests.
One barista even posted a photo of his hand (stained with unicorn blood) after the day from hell.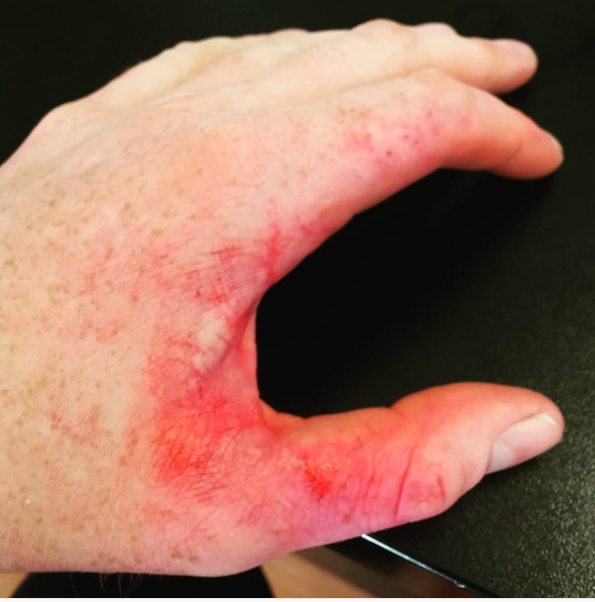 "MY HANDS ARE STAINED PINK."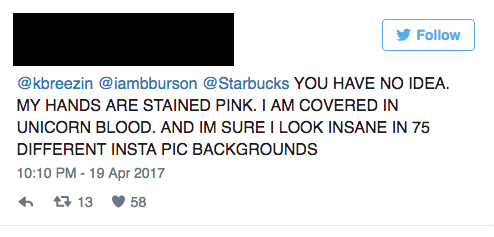 Some openly encouraged people not to order it, saying it doesn't even taste good. "It's literally a poison-infused abomination."
And others just had no patience for the situation.
"Mood," this barista wrote.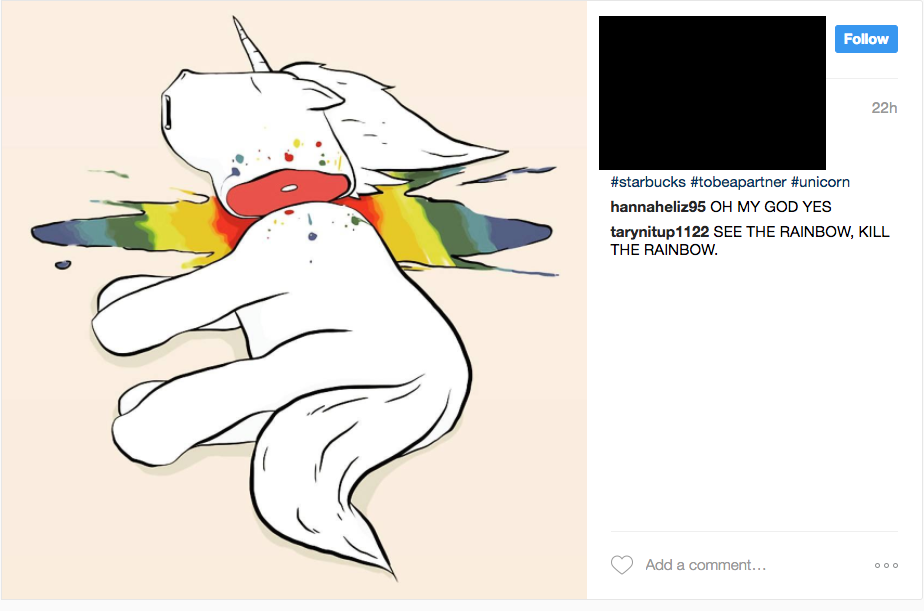 Customers also reported that baristas are at their wits' end with the unicorn craze.
One even said he had a perfect place for the Frap...the trash.
And others are openly warning their customers that they aren't huge fans of the Frap's flavor.
In short, these things are made from barista tears.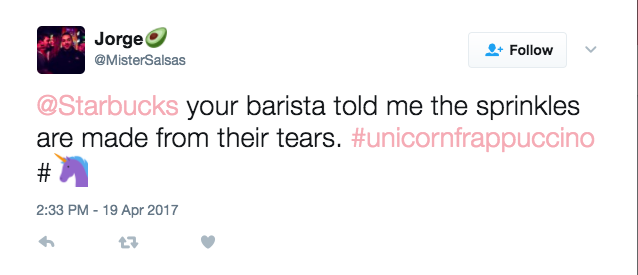 "I saw the terror on my co-workers' faces," one barista said.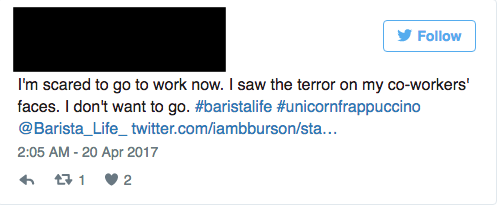 Godspeed baristas...at least you get a break before PSL season.