LuLaRoe has taken social media by storm over the past few years by touting "buttery-soft" leggings sold by independent consultants on social media.
However, many women online are now complaining that their trendy new leggings are ripping after they wore them just once or twice, with often embarrassing results.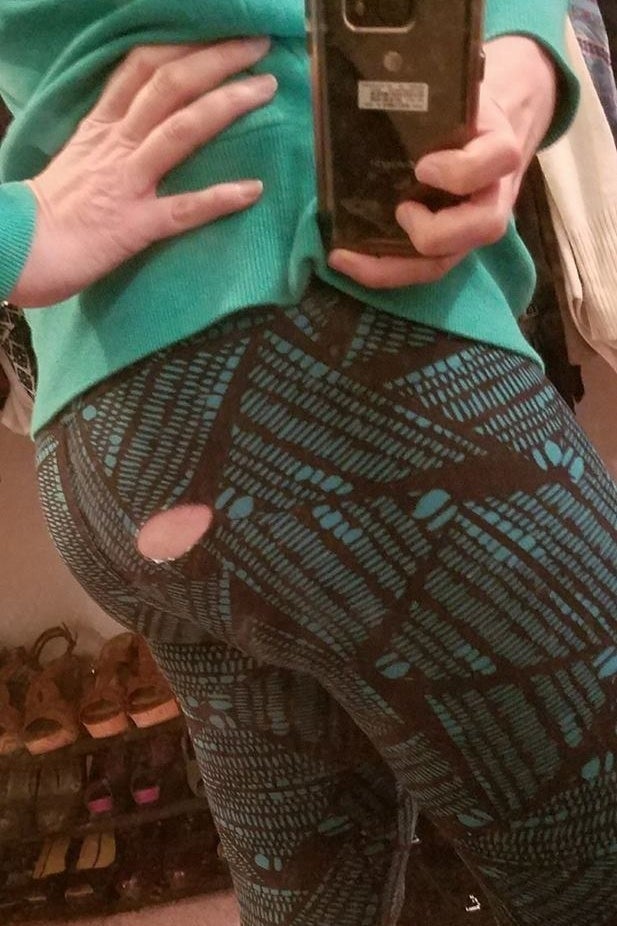 "Dropped my daughter off to school and felt a little draft but didn't notice until I got home," Paula Brown, who took the photo on the left, told BuzzFeed News. "Holes in knees, seams, and the behind."
Now, two women have filed a class-action lawsuit in California saying the brand's leggings are of poor quality.
Plaintiffs Suzanne Jones and Julie Dean allege in the lawsuit, filed March 23, that the company is knowingly selling poor quality leggings to their consultants and customers. They are suing the company and its married founders, DeAnne Brady and Mark Stidham.
"Specifically, customers have complained that the leggings are of such poor quality that holes, tears, and rips appear before wearing, during the first use or shortly thereafter." the lawsuit states. "The leggings have also been described as tearing as easily as 'wet toilet paper.'"
The lawsuit also claims that the company knows about the issues, but has chosen to ignore them to keep up with high demand.
It cites a "reported" companywide email from Patrick Winget, the head of production for the company, which allegedly said: "The leggings may get holes, because we weaken the fibers to make them buttery soft. We have done all we can to fix them."
In a statement to BuzzFeed News, LuLaRoe said the claims in the lawsuit are "completely without merit."
"We categorically reject the fabricated and exaggerated claims of this suit in the strongest terms and believe it is completely without merit. We stand by the quality of our products and are committed to ensuring consumers are fully satisfied. We are confident we will be able to fully refute these allegations," the statement said.
Many women have taken to social media to complain about theirLuLaRoe leggings ripping. And these women say it's not just one defective pair. Multiple women have claimed to BuzzFeed News that they have had several pairs rip.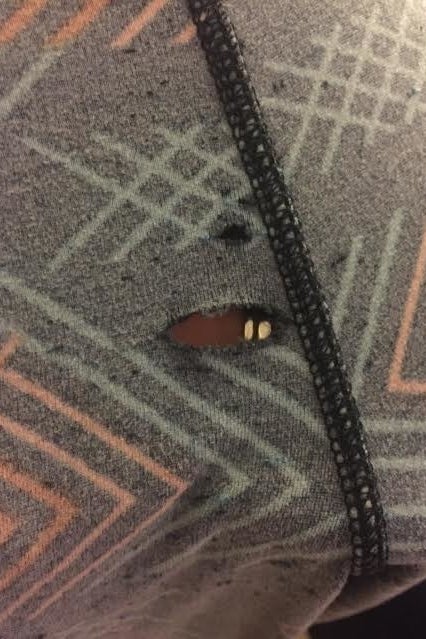 Ginger Calbais, who provided the photo on the left, said these rips "happened with five other pairs" of the leggings.
Stephanie Kornicke Alwill, who took the photo on the right, said four of her nine pairs have similar holes, and she is afraid to wear them now.
"Sat on a suede couch for a few hours bingeing on Netflix and this happened," customer April Etchart said of her leggings, on the left.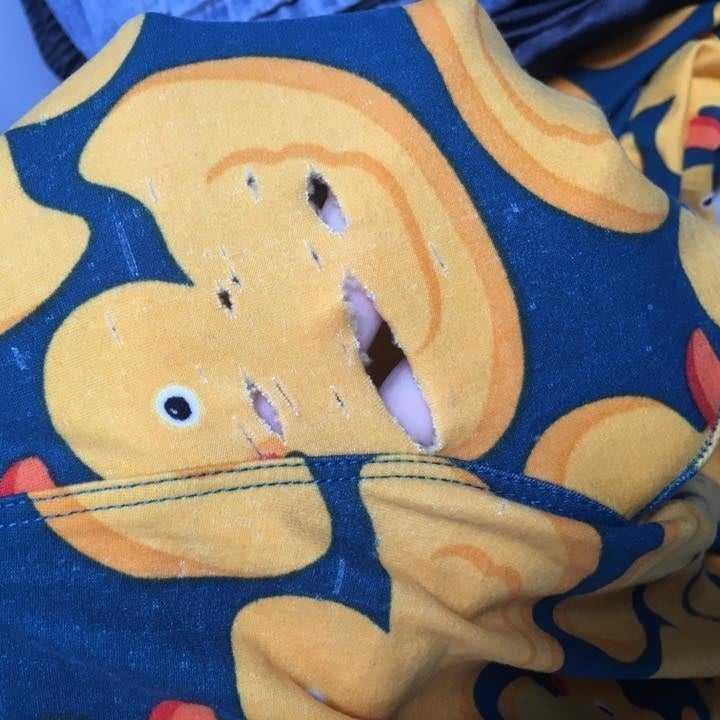 "Worn one time at home, never washed," Erin Haralambis said of hers, on the right.
"Two hours of wear," Brittany McLaughlin said.
Many women said they are now afraid to wear the leggings in public after having embarrassing experiences.
"I stopped wearing mine and got rid of most of them after the last public blowout...I was carrying around an extra pair all the time and always touching my booty to make sure nothing had happened," customer Krystle Heibel said.
Women who have worn them to work have also gotten themselves into sticky situations, they claim.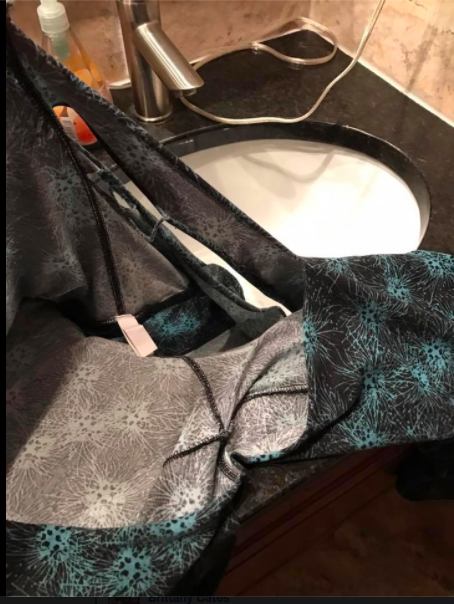 Many women also said that when they complained to their consultants, they did not get a refund and were treated as if they were to blame for the rips.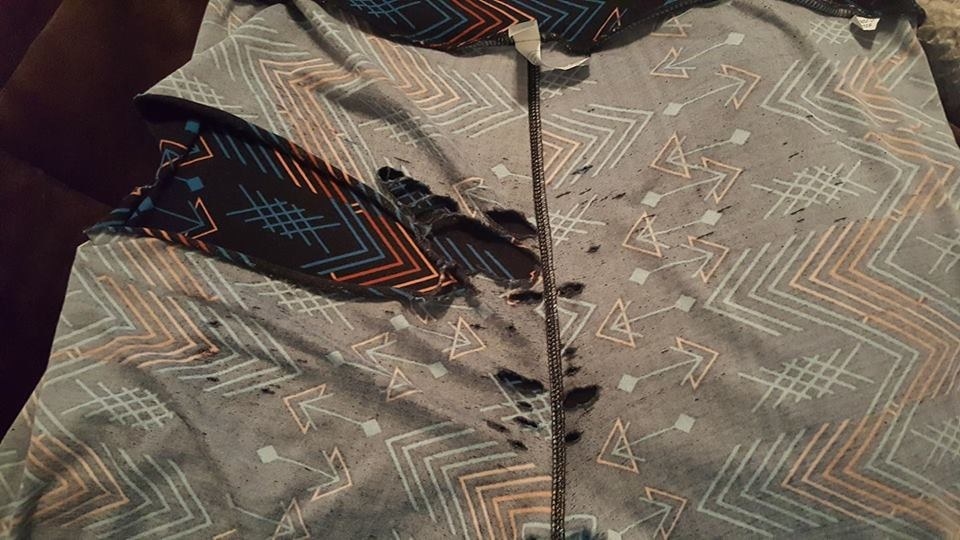 However, other women have stepped up to defend the product. Media coverage of the lawsuit has been inundated with comments from fans singing the brand's praises.
"Never had a problem with any of my Lula products. I just tried to intentionally rip my leggings and they just kept stretching," one woman wrote. "It looks [like] the leggings in the video were torn or snagged."
"I have a few pairs and my mom wears nothing but this brand," another wrote. "Absolutely no issues. Clothes wear out when you wear them consistently."