A guy named Lewis decided to share an unsolicited opinion about how women behave on Instagram on Friday.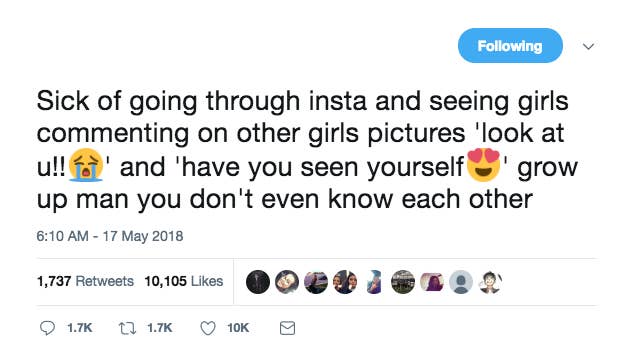 "Sick of going through insta and seeing girls commenting on other girls pictures 'look at u!!😭' and 'have you seen yourself😍' grow up man you don't even know each other," he wrote.
His tweet caught the attention of Saya Norton, an 18-year-old artist from Groton, Massachusetts. Norton told BuzzFeed News she thought the tweet was "ridiculous."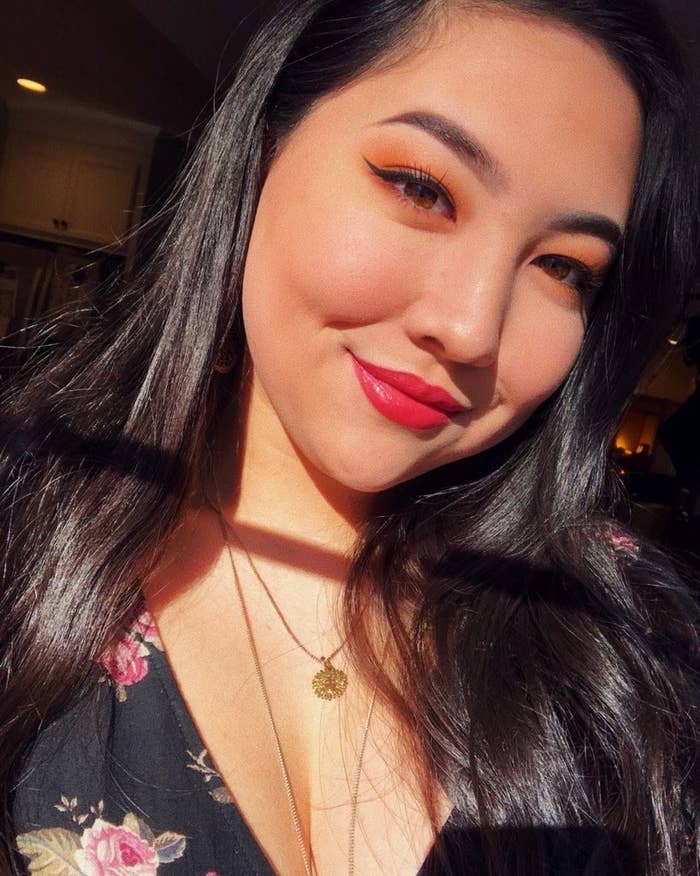 "I see so many jokes about how women are attacked for enjoying literally anything," she said. "And this one really caught my eye because it's just such a funny thing to be bothered by."
So, Norton decided to respond. "I'm Lewis and I get mad at women being nice to each other," she wrote.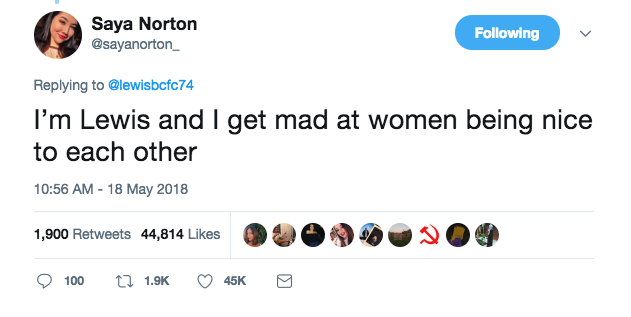 Women soon began to chime in, and troll Lewis in the best way: by complimenting the other girls in the thread.

Girls began to compliment Norton, and she, in turn, threw some love their way.

It was a total lovefest!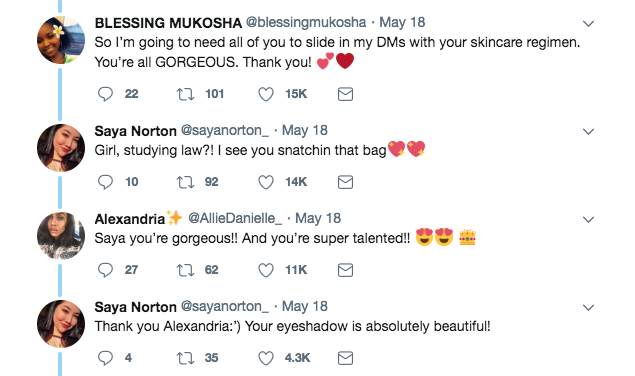 And it just kept going.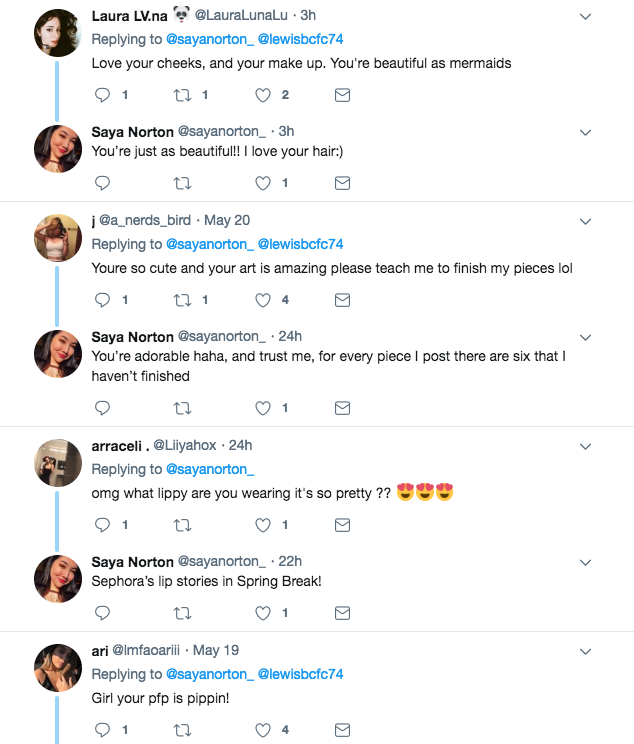 And going and going!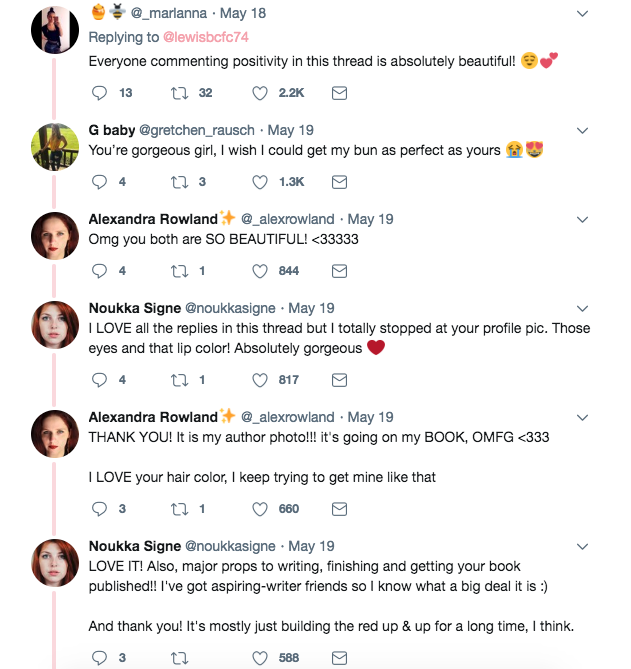 The level of support made a lot of people smile.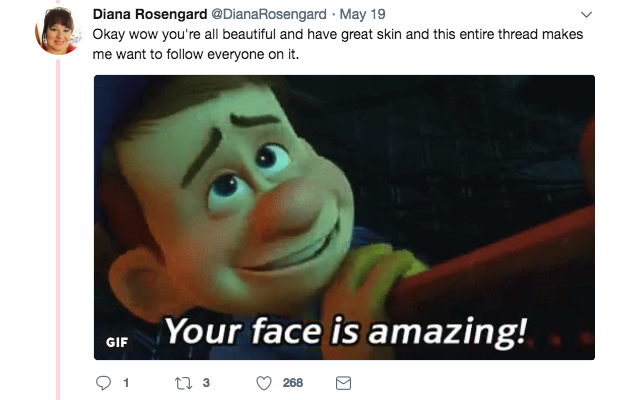 And it restored a lot of people's faith in Twitter.
Women couldn't get over how much the original tweet had backfired.

"Dear old Lewis."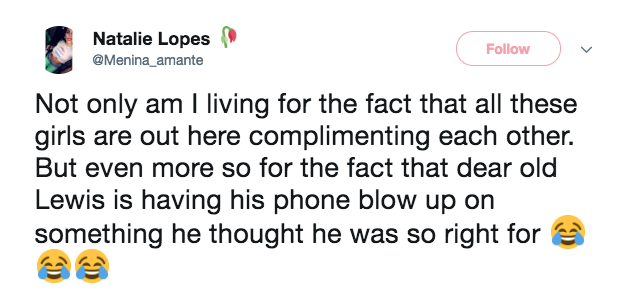 BuzzFeed News has reached out to Lewis, but did not get an immediate response.
However, Lewis has been responding to many of his detractors.
"May potentially be the most hated male in the UK right now, but its fantastic," he wrote.