This is Anuj Patel and Sumita Dalmia, a newly engaged couple living in Atlanta.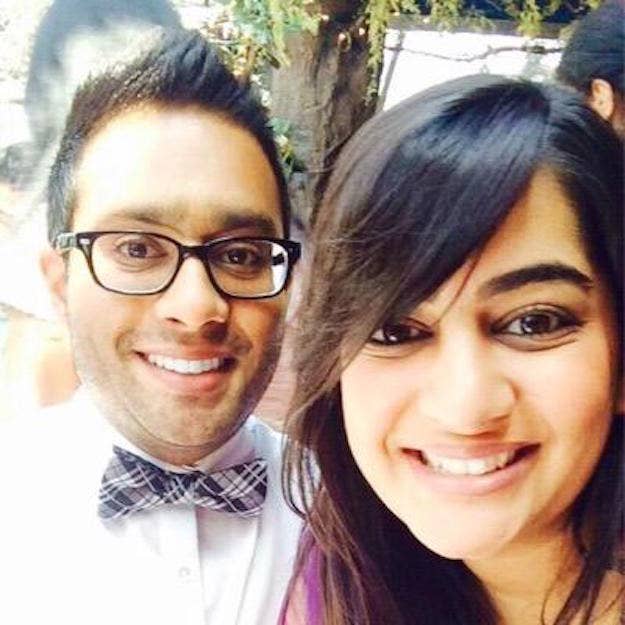 These lovebirds have a pretty unique love story: They met by randomly talking to each other on Twitter.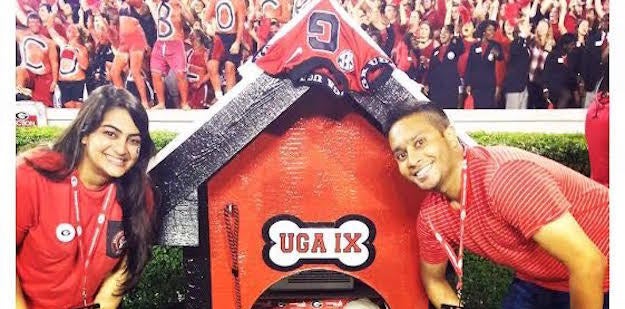 Dalmia told BuzzFeed News that she is "social media obsessed" and has found many professional connections through Twitter that have landed her multiple internships.
"I also have a knack of finding social media contests on Twitter and have won tickets and prizes to almost every local concert and sporting event I can think of," she said.
So it just made sense that she would find love on the site too, Dalmia added.
"I have won close to $10,000 in prizes on Twitter, so people often joke that I 'won' Anuj on there," she said.
In 2013, she was putting her Twitter skills to use to try and find tickets to a local event called "Jazzoo." She found a tweet from Patel, saying he had an extra ticket to the event.
By the time she responded, Patel had already given the ticket away. But the two began to chat about their shared interests online.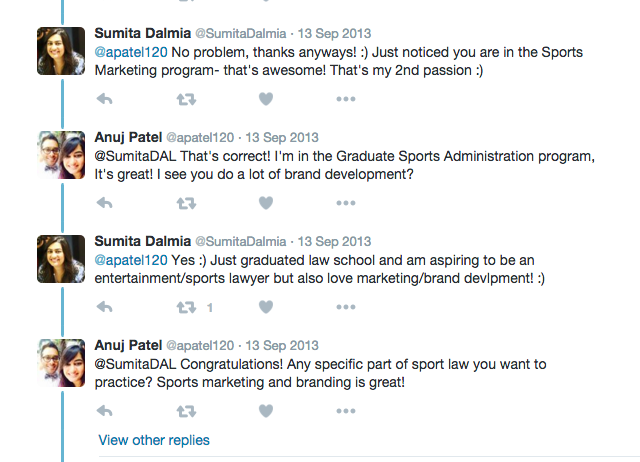 Their tweets turned into DMs, then texting and phone calls, and finally, meeting IRL. They have been together ever since.
Dalmia said that people usually don't get it when the couple explains how they met, and usually ask if Twitter has a dating component.
"They seem to be very confused, even those that are pros on Twitter," she said. "When we explain how we met on accident, they are so shocked to find that just one tweet led to such a strong friendship and lasting love."
So when it was time for Patel to propose, it was only natural he would incorporate Twitter into their special day.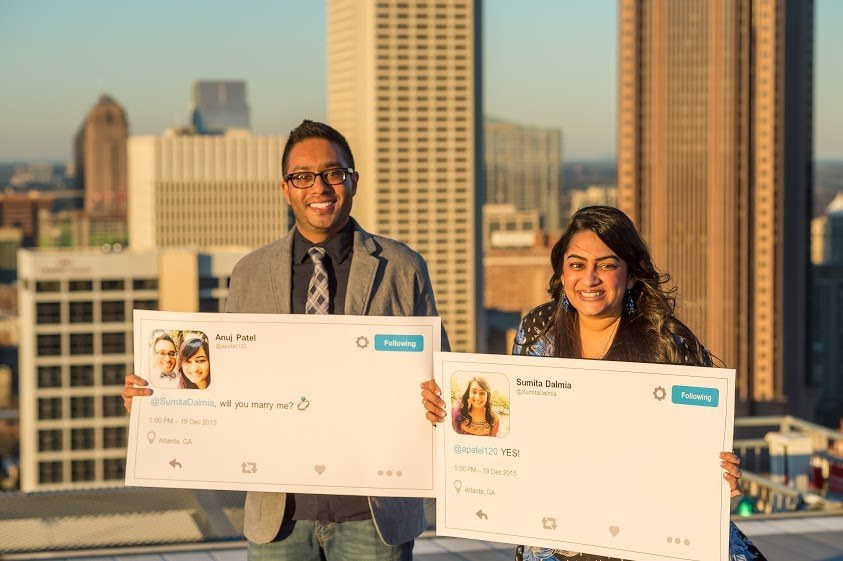 He created a "Twitter scavenger hunt" for his bride-to-be that led her through different areas of the city that were special to them. Her friends and sister gave her clues along the way.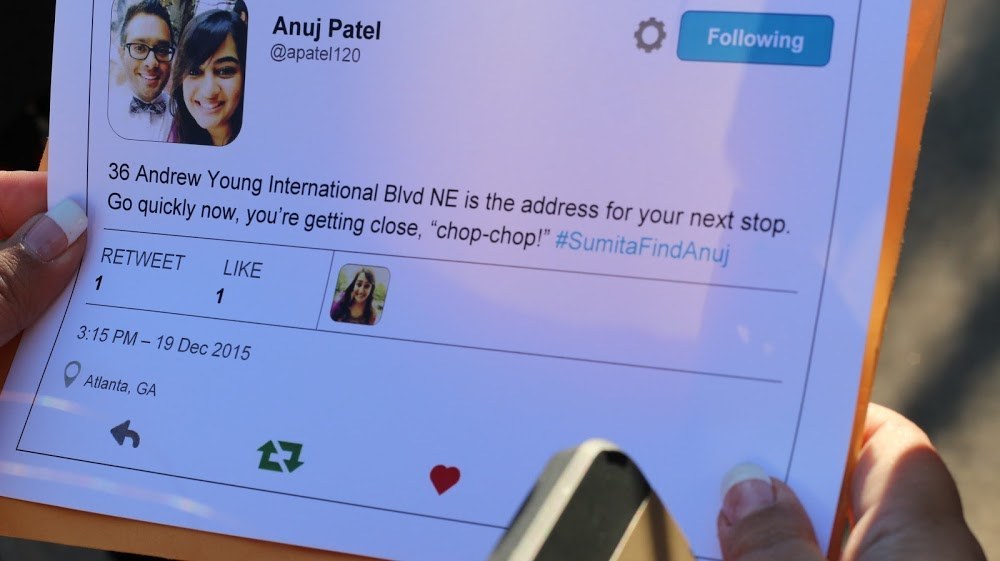 He of course live-tweeted the clues, with the hashtag #SumitaFindAnuj.
But he also created IRL paper versions of all of his tweets.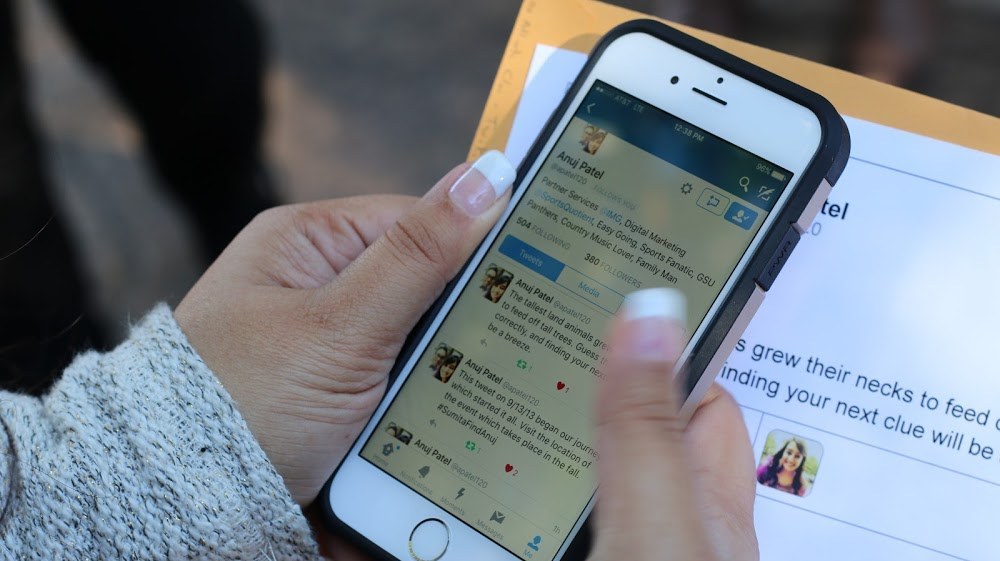 "The tweet clues resembled an actual tweet so perfectly and they were already time stamped with the exact time I was to receive each clue throughout the day," Dalmia said.
After revisiting their favorite places, Dalmia eventually got a clue that led her to a horse-and-carriage ride. She was dropped off at a hotel, where she was given an outfit to change into and told to go up to the hotel's helipad...
Where Patel was waiting for her. Of course he had one final tweet, reading "Will You Marry Me?"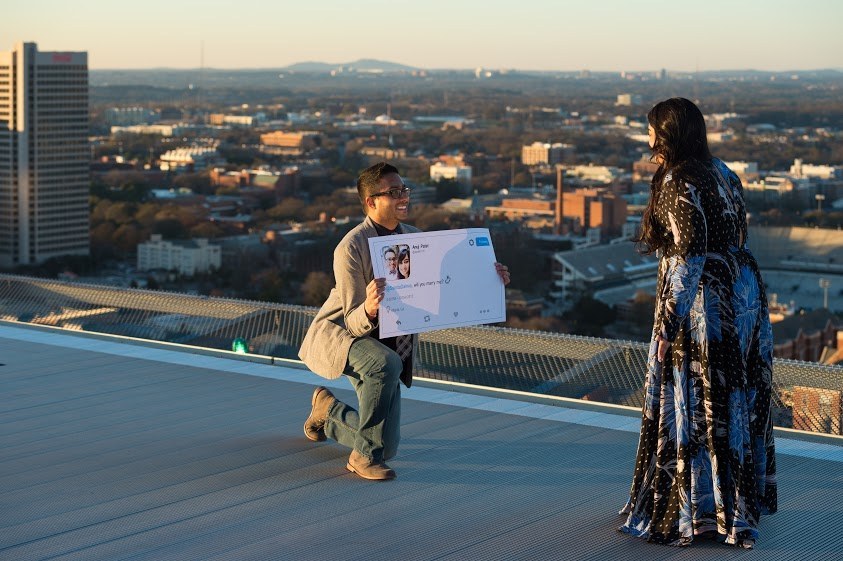 Of course, Dalmia said yes in her own tweet.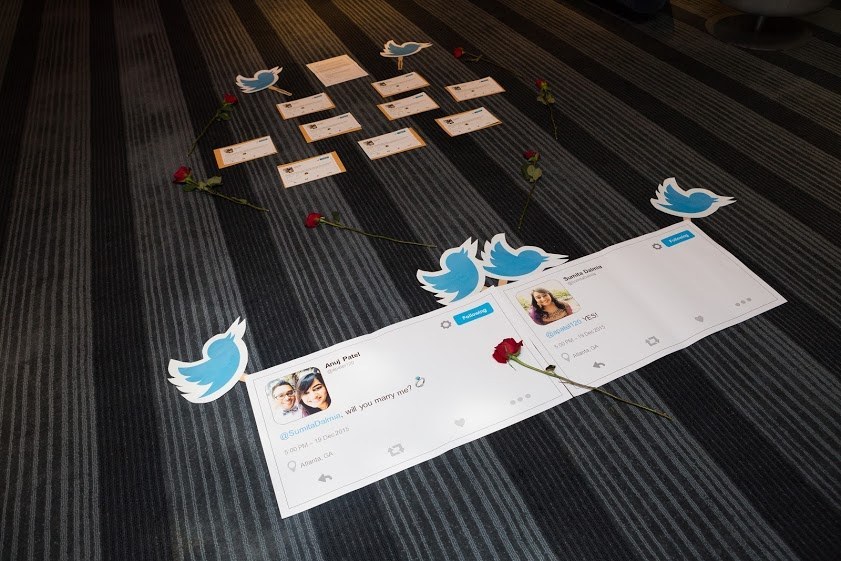 So tweet!
Dalmia said the proposal was "perfect," and especially unique to their love story.
"It was truly a magical day," she said.