A bride in Australia proved love truly is sweet by carrying a bouquet made of donuts on her wedding day.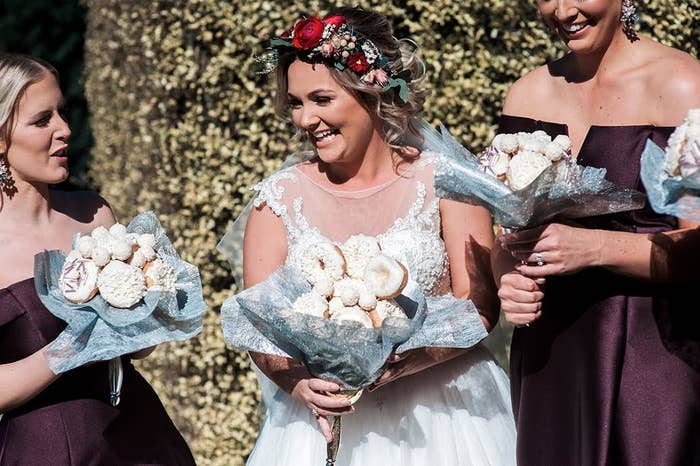 Paige Kirk and her three bridesmaids carried the tasty treats instead of flowers for her wedding on Saturday.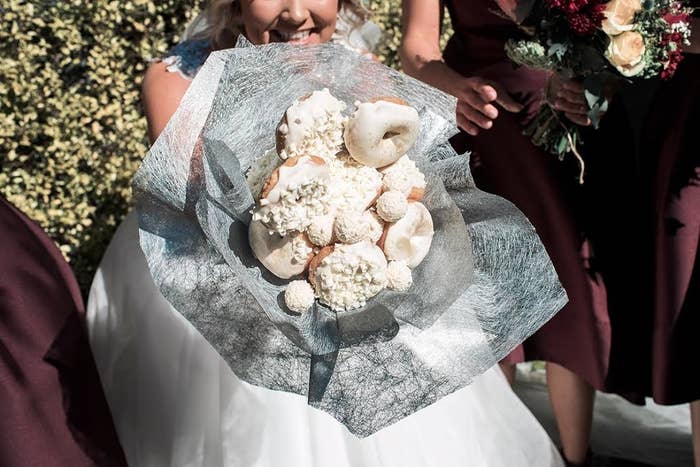 The bouquet came from a company called Dessert Boxes, which ran a competition earlier this year to find a bride who wanted to carry the bouquets at their wedding.
Kirk kept the bouquets a secret from her bridesmaids until the day of the wedding, the spokeswoman said.
The newlywed told the BBC that she and her new husband, Steven, wanted to make their wedding stand out.
Kirk told the BBC she has been shocked by the reaction to her bouquets, which have made international headlines.