Tourists Led An Injured Lion To Safety By Alerting Authorities On Facebook
Thanks to the quick thinking of some tourists, the lion was treated and is on the mend.
A lion who was injured after being caught in a snare has been saved after tourists on safari posted images of the animal on Facebook.
Tourists vacationing in South Africa's popular Kruger National Park spotted the lion earlier this week bleeding from the neck after apparently being caught in a trap set by a poacher.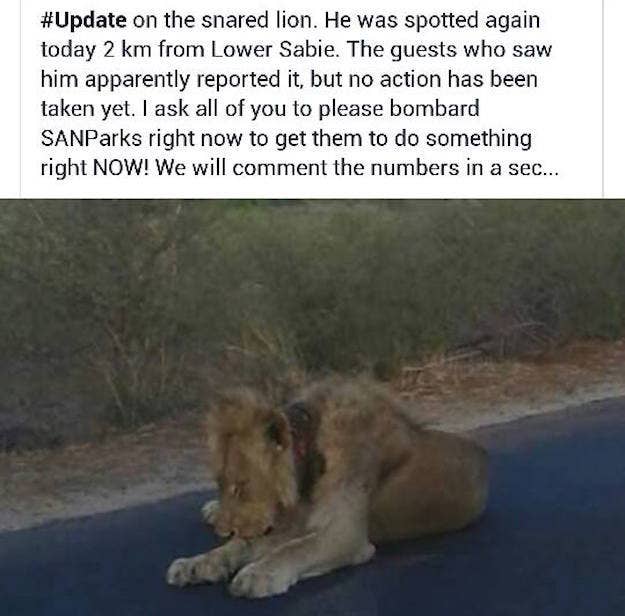 The vacationers began to alert park officials and posted photos of the injured lion to any Facebook groups they could with hopes of saving the big cat's life.
One tourist named Meliska Viljoen wrote in a closed group that the lion was "in the road clearly asking for help," The Telegraph reported.
Other people began to criticize the park for not acting quickly enough to save it, according to the newspaper.
"This is a clear sign that the border fences are not being inspected or that staff from the park are doing the opposite of what they are supposed to," one user fumed.
But on Monday, the rangers announced good news. They said on Twitter that vets had found the lion and were tranquilizing it to treat its injuries.
After examining the lion, the park's vets announced on Tuesday that despite its injuries, the lion would be just fine.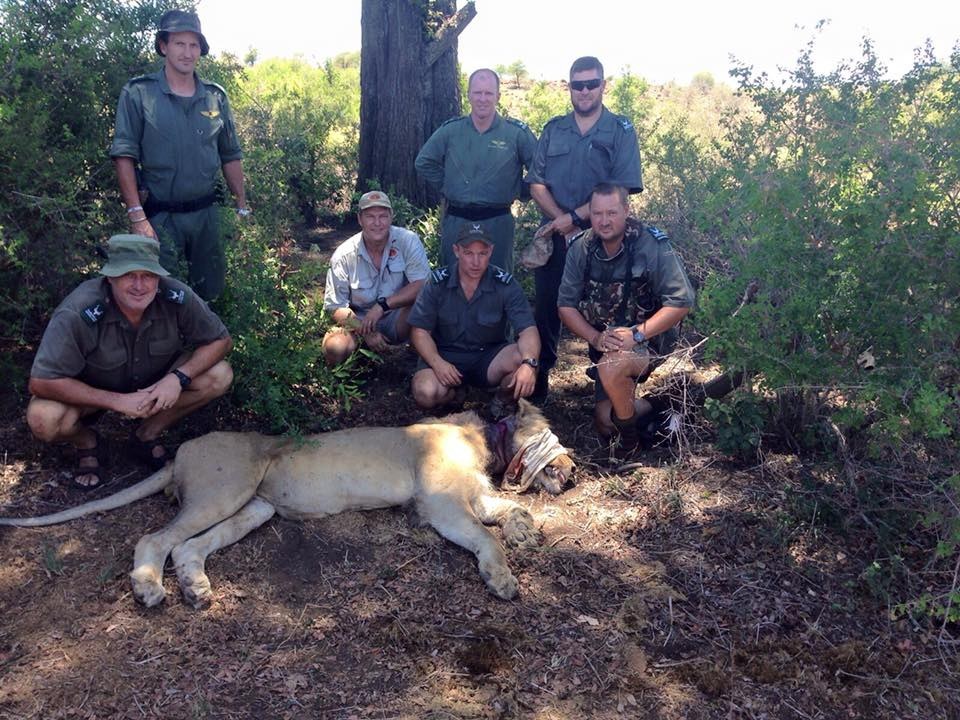 They said the lion had been treated and was already back to roaming around.
"The lion has been released into the area where it was darted," rangers wrote. "Upon assessment of the wound by the vets, it appeared not to be as bad as anticipated and displayed by images."
They then shared some pictures of the lion looking much better, saying "our lion is finding his feet again" and is "doing well."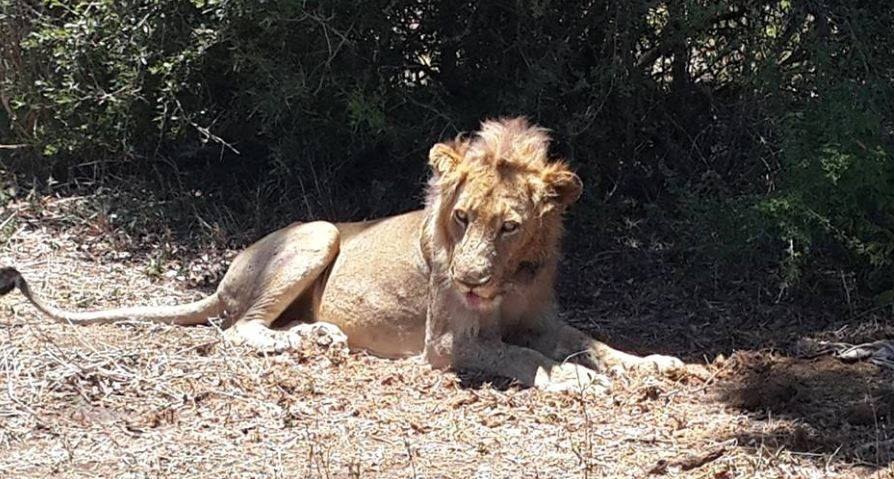 The park's management thanked the concerned tourists for helping them bring the lion to safety.
"We take this opportunity to thank you all for the contribution and support we received from when the lion was reported up to its rescue," they said.