This is LeSean McCoy, a running back for the Buffalo Bills.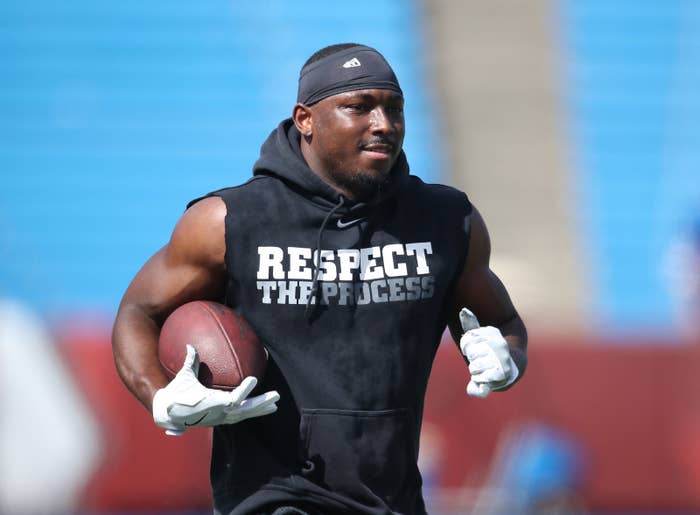 Like literally millions of people, LeSean McCoy was very excited to see Avengers: Endgame this weekend.
It's good to be an NFL star, though. On Friday, the day the movie opened in theaters, McCoy posted images on social media of him watching the movie on what seems to be on a personal TV alongside his young son.
McCoy and his son, who he calls "Lil' Shady," were excited. He posted shots of them watching the movie on his Instagram stories.
Unfortunately for McCoy's 734,000 Twitter followers and half a million Instagram followers, the athlete was so upset by the ending he shared his feelings about it.
In the process... he revealed a MAJOR spoiler. Like, basically the biggest moment of the movie.
WARNING: DO NOT CLICK ON THESE UNLESS YOU WANT TO READ THIS MASSIVE AVENGERS: ENDGAME SPOILER.

He kept going...not only posting a spoiler in an Instagram caption, but then repeating it over and over in an Instagram video.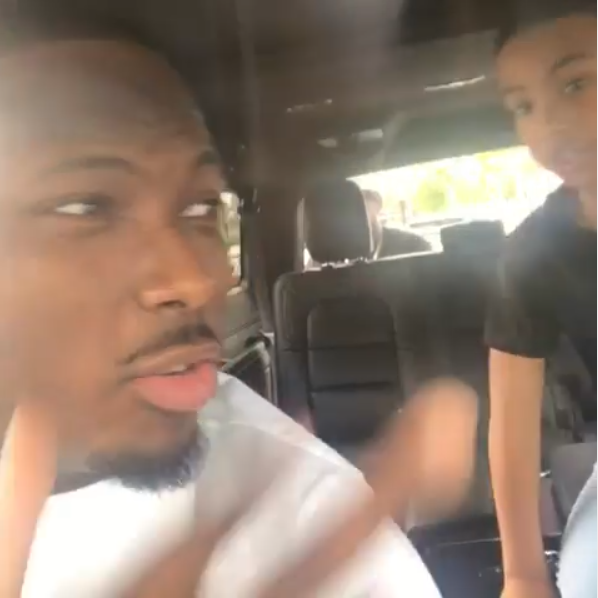 In doing so, he did huge damage to a campaign started by the film's directors, the Russo brothers, who earlier this month tried to stop people from spoiling the movie for other fans.
It even had its own hashtag: #DontSpoilTheEndgame.
Like, really, really, mad.
Even worse, McCoy got his spelling wrong, so his tweets even evaded those who set up spoiler traps online.

People are now calling for him to be suspended from the NFL for his actions.

Or for him to be suspended from Twitter.

Of course, some people were impressed/horrified.

And the jokes were top notch.
So far, McCoy has left all his social media posts up.
His team, the Bills, didn't immediately respond to a request for comment.