A lesbian couple in Michigan said they are hurt and humiliated after they say a doctor told them she was not willing to treat their newborn daughter after "praying" about it.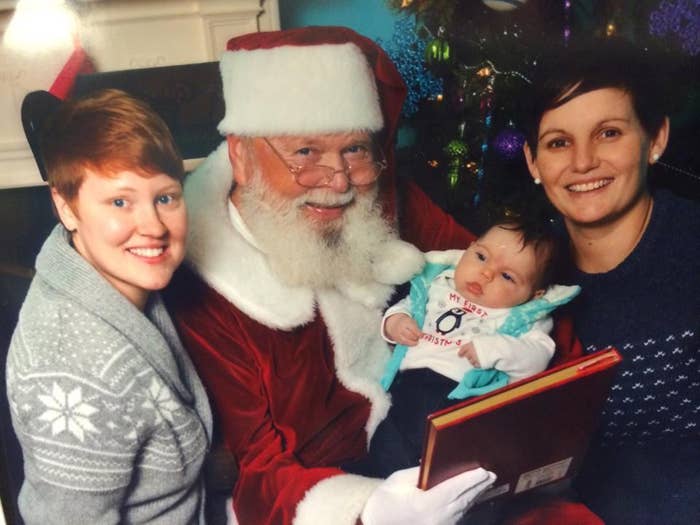 Krista Dornfried-Contreras wrote about the incident on Facebook on Feb. 4, several months after it occurred in October.
She posted that she and her wife, Jami, had spent some time researching doctors before the birth of their daughter, Bay, to find one they hoped would be a perfect fit.
She said their midwife suggested Dr. Vesna Roi at Eastlake Pediatrics. The couple met with Roi and she seemed like a good fit.
"We had an at-home birth and were in the care of a midwife so we were not in a rush to get in, so we waited six days to assure that we could see Dr. Roi and not another doctor in the practice," Dornfried-Contreras wrote.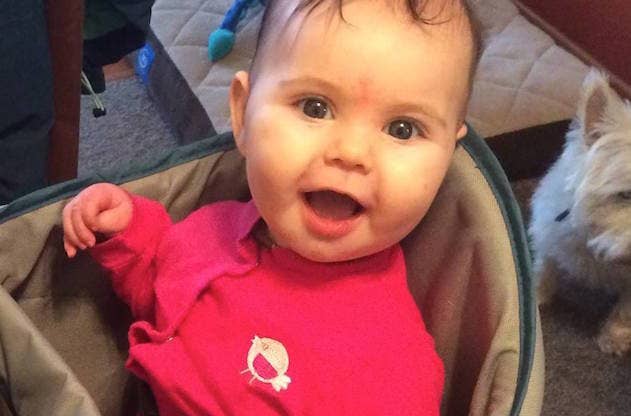 However, she claimed that when they arrived at their appointment, another doctor at the practice greeted them.
"When we arrived they put us in a room and in a little while a different doctor came in, Dr. Karam, and informed us that Dr. Roi was not able to take our little girl on as a patient and that she was 'willing' to be her doctor," she wrote. "When we asked why, we were told that 'she prayed about it.' Apparently, her God told her that it was not acceptable to take care of an innocent child who happened to have two Mommies."
Dornfried-Contreras wrote that they were very upset and confused, because Roi clearly knew ahead of time that they were lesbians.
Dornfried-Contreras wrote that she and her wife had been unsure of what to do for months, but decided to share the story on Facebook because they felt it deserved to be heard. She also shared it publicly, to reach more people.
Dornfried-Contreras did not return an immediate request for comment from BuzzFeed News.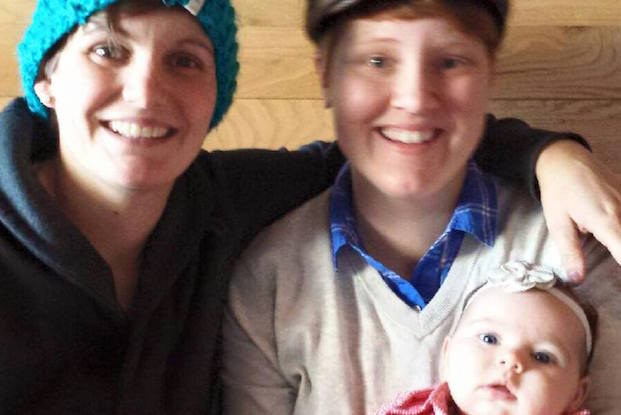 When reached my multiple media outlets, Roi said that she could not comment based on privacy laws.
However, she told the Detroit Free-Press she has devoted her life to taking care of babies.
"I love my families, my patients. I love my kids. And I have become very close with all my patients," she said.
Roi also reportedly wrote the family a letter, which was obtained by the Detroit Free-Press. In it, she apologizes for not telling them sooner that she could not be their doctor.
"I never meant to hurt either of you," it reads. "After much prayer following your prenatal (visit), I felt that I would not be able to develop the personal patient doctor relationship that I normally do with my patients."
Roi added that she believes God gives people free will, and she would "never judge anyone based on what they do with that choice," according to the letter.
Eastlake Pediatric did not respond to a request for comment from BuzzFeed News.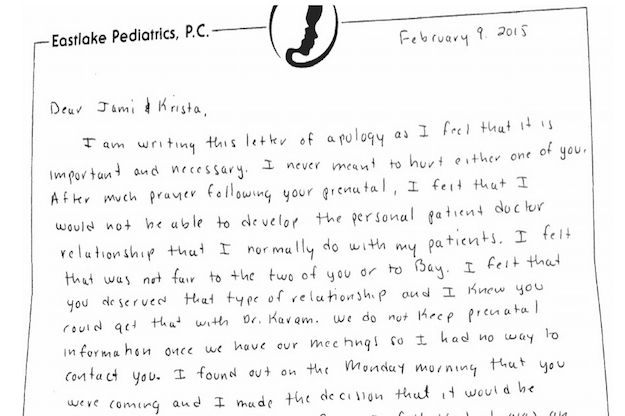 According to the American Medical Association, a doctor is not legally allowed to refuse to treat a patient based on their sexual orientation.
However, in some circumstances, a doctor is allowed to refuse service if a "specific treatment sought by an individual is incompatible with the physician's personal, religious, or moral beliefs."
In addition, Michigan's current civil rights laws do not extend protections to LGBT individuals.