Kylie Jenner celebrated one month since the birth of her baby, Stormi, by giving people what they want: a ton of new content. On Instagram, she shared two snaps of herself and her daughter...
...including a close-up, with a peek of the baby's cute face.
On Snapchat though, she did a different type of reveal: her post-baby bod. "1 monthhhh," she wrote.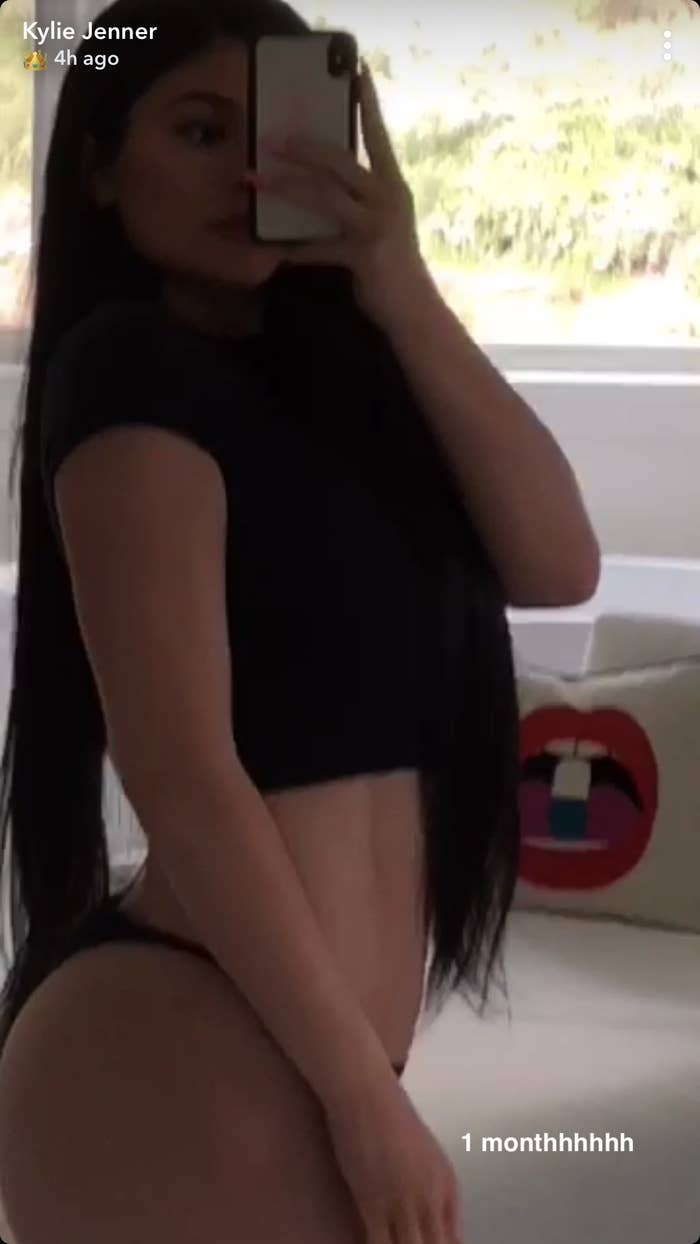 Here's the full video, if you don't snap.
People were excited to welcome the queen back.
And many were impressed with her post-birth bod.
"Kylie Jenner had a baby a month ago and still has a nicer body than I will ever have."
Same, tbh.
It's not fair.
Most people were just relieved to see King Kylie back on Snap and Insta.
Is the old Kylie back for good?
Bow down.