This is Kenya Fuentes, a 20-year-old college student from Texas who also runs her own YouTube makeup channel.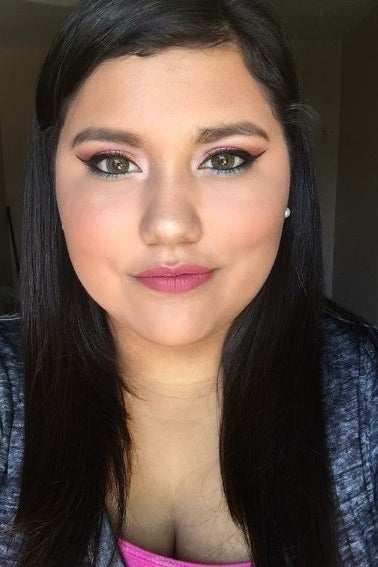 Fuentes is also a proud cat mom to 1-year-old Finny.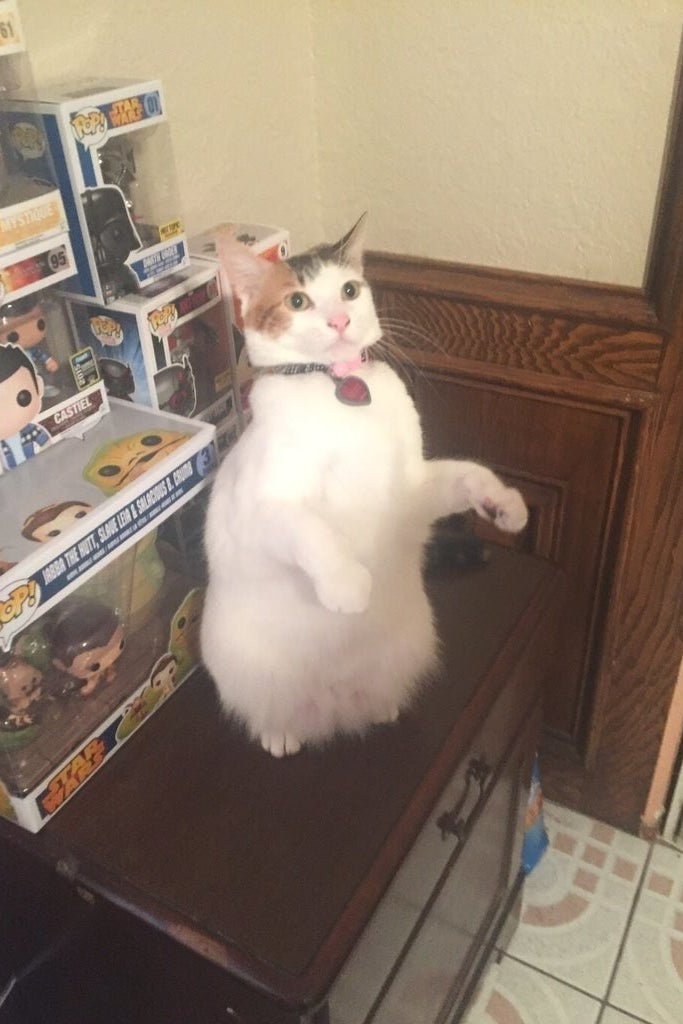 "I am a cat lover," she told BuzzFeed News.
Fuentes said she started her makeup channel because she is really into makeup and wanted to share her skills with others.
"I love to share beauty tips and create looks to inspire anyone that shares the same interest," she said.
But as a normal gal, Fuentes can't keep up with the lavish photos of some of the bigger makeup bloggers. So, she decided to improvise.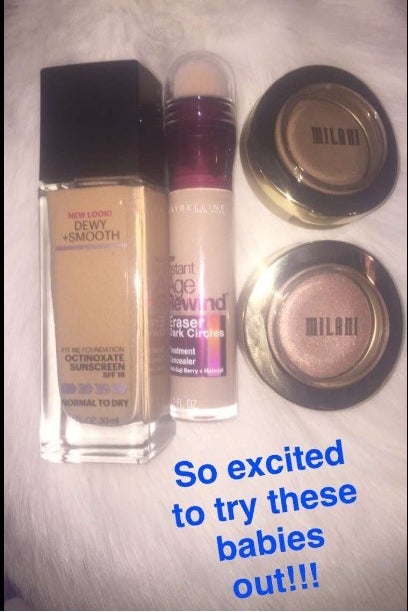 She said she got the idea because she was trying to mimic the glamorous, white rug shots some bigger bloggers put online.
"I wanted to do that but didn't have a white fur background and I saw my cat and got the idea and she was totally cool with it," Fuentes said.
Fuentes posted her relatable moment on Snapchat and then Twitter with the caption "You gotta do what you gotta do." People thought it was hilarious, and it has been retweeted more than 40,000 times in two days.
They thought it was both super funny and pretty resourceful.
"I'm about to faint I thought it was a carpet," one person wrote.
Some were even inspired to try it with their own pets.
Although some people said their cats would not be as patient as Finny.
Fuentes said she is loving all the responses to the tweet, especially the ones of other cats and people asking her for makeup advice.
"I never expected for this post to go viral," she said, "but I'm glad because my cat and I are bringing joy to thousands of people all over the world."