People Are Either In Love With Or Totally Freaked Out By This Kitty With "Hands"
STOP THE MADNESS.
On Thursday, a Twitter user named Emma shared a set of images that has left many people shook.
People were immediately divided into two camps. Some totally and completely loved the photos.
They couldn't get enough!
"This is everything."
"The best thing ever."
Others were just like, NOOOOPE.
"No I really don't like this I am very uncomfortable."
"This is honestly so creepy."
Emma told BuzzFeed News she found the photos on Tumblr, and for the record, she thinks they are "cute."
Its unclear where the photos originally came from, but they have been posted before on Twitter and Tumblr. There's even one ~extra~ photo floating around.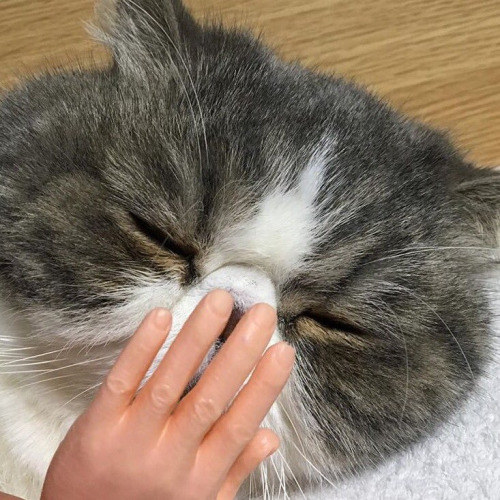 Oops. Something went wrong. Please try again later
Looks like we are having a problem on the server.
So, do you love or hate these pics?
PLEASE GET THIS AWAY FROM ME!

I have other thoughts I'll explain in the comments.