This is Pascal Duvier, Kim Kardashian's bodyguard.
He is pretty good at his job, too. Take, for instance, last week, when he TKOed that guy who tried to kiss Kim's butt.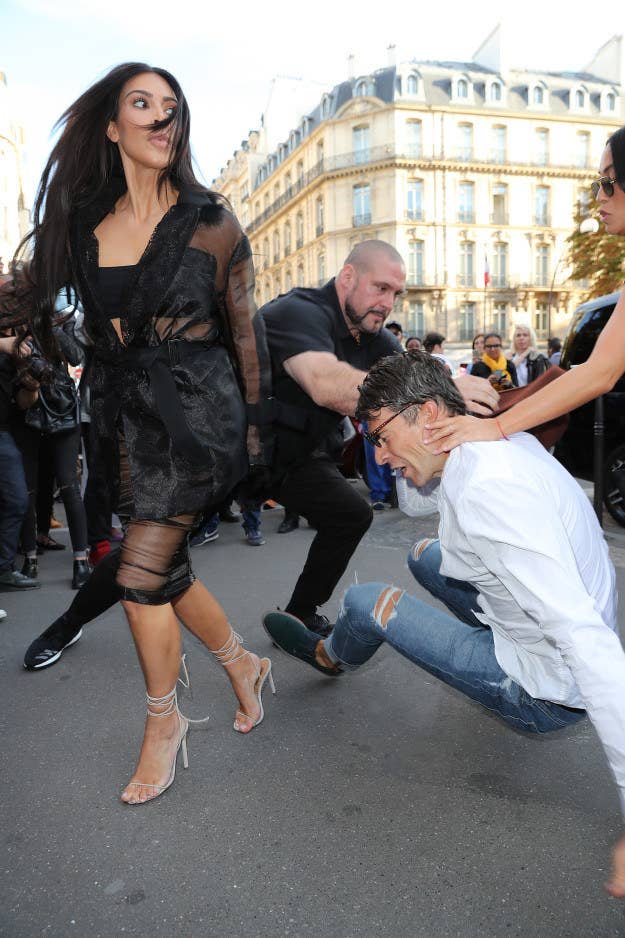 In fact, Kim herself has tweeted about her appreciation for his bad-assery.
However, after Kim was robbed at gunpoint in a Paris hotel, many people have decided to call out Duvier for not stopping the robbery.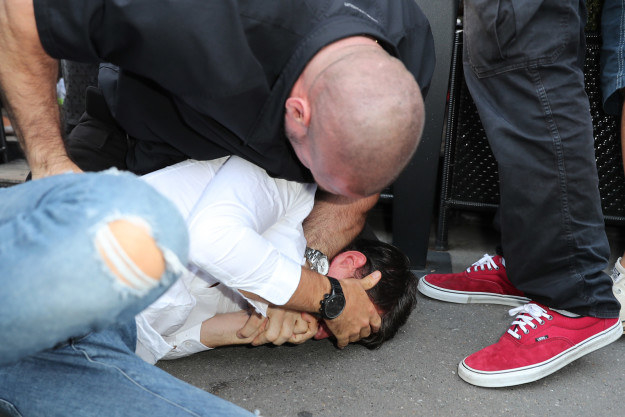 According to reports, Duvier was not with Kim that night because she decided to stay inside her hotel room, which had a high level of security.
Duvier reportedly may have instead been accompanying Kim's sisters, Kendall Jenner and Kourtney Kardashian, as they went out partying in the city.
Duvier has a semi-active Twitter account where he posts about his travels with the Kardashian/West clan. His visibility on Twitter has made him an easy target for trolls.
People decided he was to blame for the incident.
And kept asking him, "Where were you?"

"It's your fault Kim K. got robbed, your her bodyguard not her sisters!" one person said.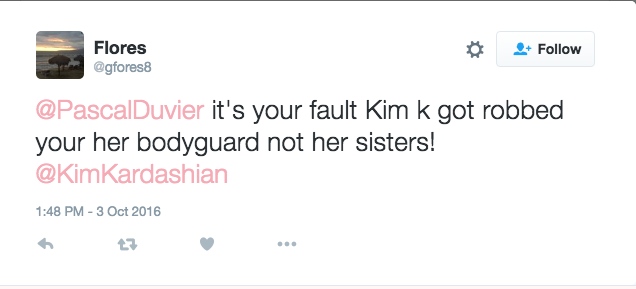 Some even speculated that Duvier's absence was suspicious.
They said the incident was clearly an "inside job."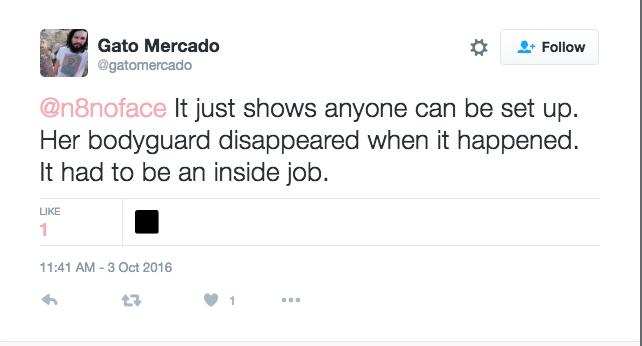 "Where was Kim bodyguard at? Maybe I been watching too much tv but I think it was an inside job. Gotta kill him, @KanyeWest," one person said.
Piers Morgan even wrote a column in the Daily Mail on Monday calling for Duvier to be fired.
Others agreed. "Kim's assistant and bodyguard need to be fired. Their job is to take care of Kim. Not her sisters... Just saying," one person said.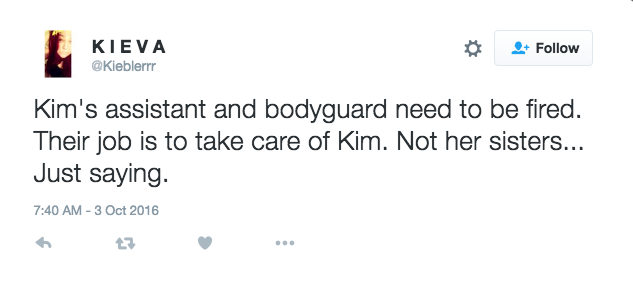 However, other fans rushed to Duvier's defense.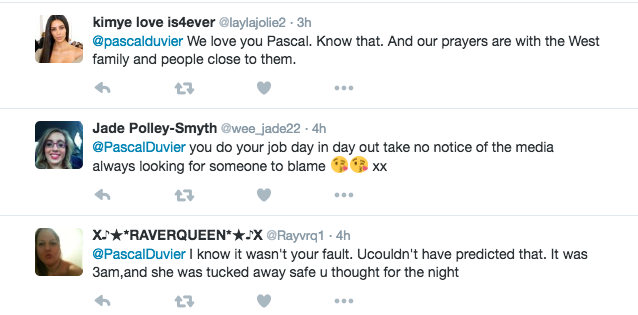 "Pascal is an amazing security guard, it was shown when he protected Kim the other day!" one person said.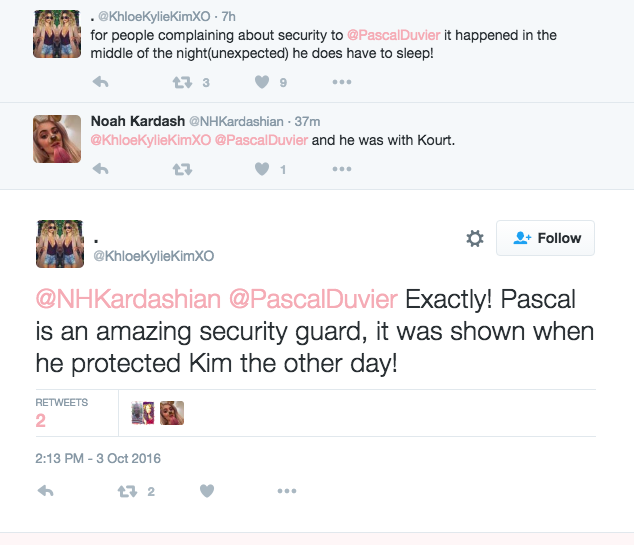 One of his defenders was ET's Kevin Frazier, who urged his followers not to go after Duvier.
"This dude is the best of the best," he said on Instagram. "Have traveled the world w him in some crazy places and he is always on point. He has guarded the biggest stars in the world and is ALWAYS in demand. So internet STOP IT... This is not on him, At ALL."
Neither Duvier nor the Kardashians have commented on the criticism.