The parent company of Kay Jewelers has come out swinging after its stock price plummeted last week amid claims, first reported by BuzzFeed News, that its employees swapped out diamonds for lesser-quality stones.
The May 25 report from BuzzFeed News featured Chrissy Clarius, a Maryland woman who said her diamond was replaced by a much less valuable moissanite stone during a Kay repair.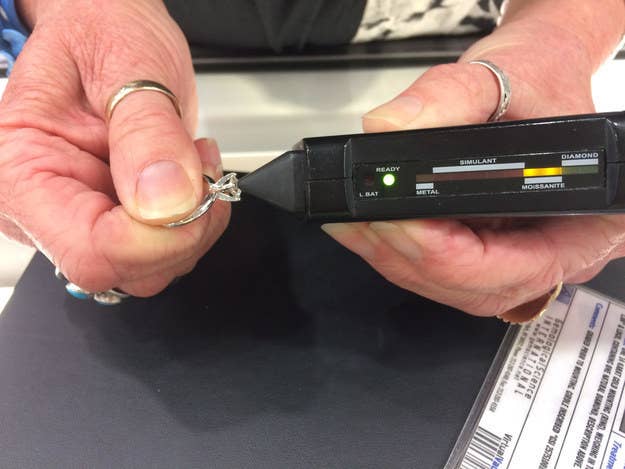 It also featured several other women who claimed they had received the wrong diamond of a much lesser quality back from a standard Kay repair job.
The report followed an earlier BuzzFeed News report in April in which multiple women claimed their diamond rings had been lost or damaged during Kay repairs.
Since publishing the two reports, BuzzFeed News has received dozens of emails from Kay customers claiming to have similar experiences.
On Thursday a financial publication released a report warning about the business practices of Signet, the parent company of Kay and several other U.S. jewelry stores. The report cited BuzzFeed News' reporting in making its case.
The publication, Grant's Interest Rate Observer, also raised red flags at the company's use of in-store financing for sales.
After the report was released, Signet's stock crashed by as much as 12% on Thursday.
But in a statement to BuzzFeed News, Signet denied that the problem was widespread, calling the claims "misleading."
In fact, the company said its culture was "directed toward ensuring that we earn and maintain customer trust."
"We strongly object to recent allegations on social media, republished and grossly amplified, that our team members systematically mishandle customers' jewelry repairs or engage in 'diamond swapping,'" she said. "Incidents of misconduct, which are exceedingly rare, are dealt with swiftly and appropriately."
The company added that despite the complaints on social media about Kay's repair work, the company as a whole hasn't received a high number of complaints about its work.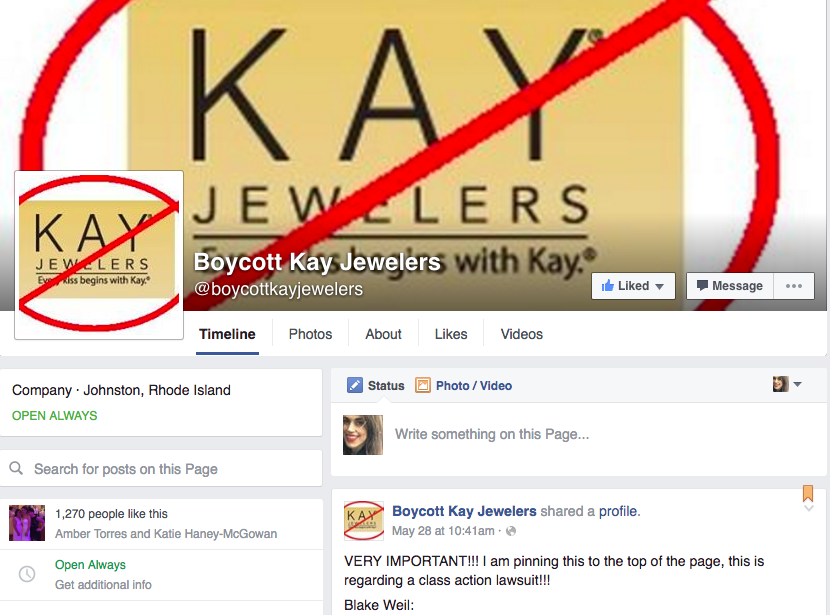 It said that 99% of its 4 million service transactions each year have no negative feedback.
"Signet has in place vigorous product quality procedures that are consistently monitored," it said. "Our teams review the characteristics of the item with the customer both when they drop their jewelry off and when they pick it up following service or repair to ensure their confidence in the safe return of their original piece."