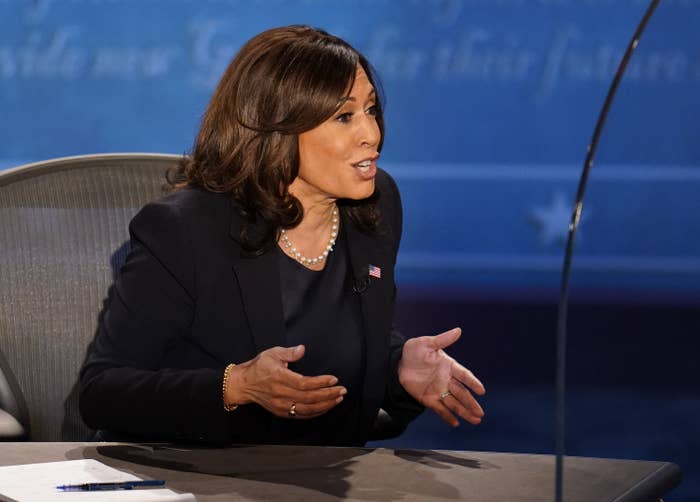 Sen. Kamala Harris on Wednesday got a lot of attention online for how she reacted to repeated interruptions by her debate opponent, Vice President Mike Pence.
In between all the policy talk, many viewers had one big takeaway: Harris's reaction when Pence interrupted her is a whole mood.
One great shot from the debate, captured in the reflection of the plexiglass put up to keep the candidates safely socially distanced, kind of said it all.

A lot of women said they could relate to being interrupted.

During a few points, Harris called out Pence for interrupting her, telling the vice president, "I'm speaking."
A lot of Harris's other facial expressions during Pence's time got the meme treatment as well.

In conclusion, the consensus appeared to be: "Kamala is serving some moods tonight."
And many women felt inspired.