When Branden "Skip" Brooks was in eighth grade, he went on a class trip to the U.S. Capitol building, where his class from Delaware got to listen to a presentation from then-Sen. Joe Biden. Afterward, Biden took questions.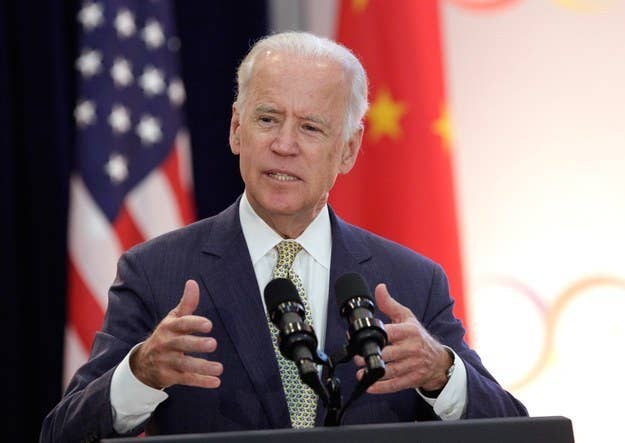 Brooks told BuzzFeed News he has a stutter, which was apparent when he asked Biden a question. After the presentation, Biden pulled him aside and told him he once had a stutter too, but he never let it hold him back.
According to Brooks, Biden told him he had worked to overcome his stutter by taking as many opportunities as possible to speak in public.
"It was really inspiring and I just took it to heart," Brooks said.
He took Biden's advice, and began giving speeches as much as he could. Brooks is now a father and lawyer living in St. Louis, and works for a Christian nonprofit offering legal services.
On Wednesday, Brooks felt compelled to share, on social media, a letter Biden wrote to him after the trip in 1994 encouraging him to never give up. "Remember what I told you about stuttering," Biden said. "You can beat it just like I did."
Dear Branden,

It was a pleasure meeting you yesterday. You are a fine, bright young man with a great future ahead of you if you continue to work hard.

Remember what I told you about stuttering. You can beat it just like I did. When you do, you will be a stronger man for having won. Also remember, every time you are tempted to make fun of someone with a problem, how it feels when you are made fun of.

Treat everyone with respect and you will be respected yourself.

Your friend,

Joe Biden.
Brooks tweeted the letter and posted a few other thoughts about the experience and thought it would go unnoticed. "I didn't think I would get a response," he said.
To his shock, Biden tweeted back.
After getting the tweet, Brooks shared with Biden another special part of their story. In 2008, after he followed his dreams and became a prosecutor in Delaware, he was sworn in by Biden's son, Beau.
The whole experience has been mindblowing, Brooks said, but he said he is excited to possibly inspire others who read his story.
"It's incredible and I'm just happy to kind of inspire people who have a speech impediment to follow their dreams," he said.
Vice President Biden has spoken multiple times about his struggle with stuttering, including at a gala for the American Institute for Stuttering last year.