A lawmaker in Nevada is getting some attention online after she revealed her family's Christmas card on her Facebook page.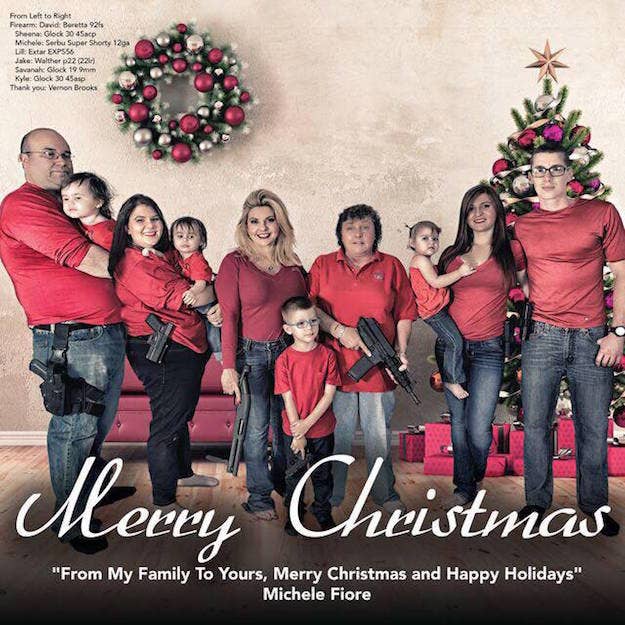 Michele Fiore, an assemblywoman representing Clark County Assembly District 4 in Nevada's legislature, had her entire family pose with guns for the holiday snap.
"It's up to Americans to protect America. We're just your ordinary American family," Fiore captioned the photo.
Even her young grandson, Jake, touts a weapon that she identifies in the photo as a Walther P22 semi-automatic handgun.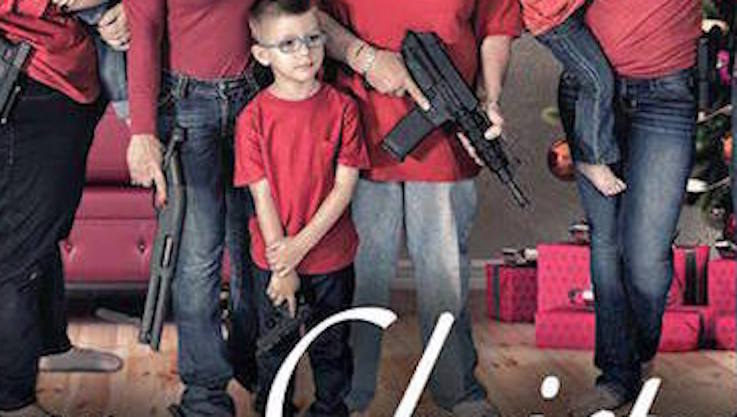 Fiore posted the picture last week, and it has since been shared thousands of times. Many commenters wrote that they supported the family's holiday tribute to their love of firearms.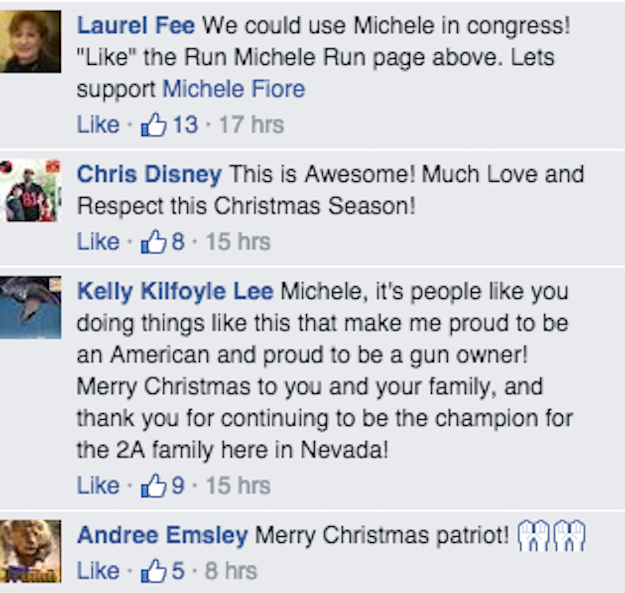 But many others blasted the photo as insensitive.
"This is the problem with gun culture in this country," one Twitter user wrote.
The mother of two and grandmother of four has made her staunch support of the Second Amendment a huge part of her political life, frequently posting photos of her shooting to her social media accounts.
"[Fiore] asserts that it takes a person, armed and trained, to use a gun to stop a gunman intent on doing harm to the public, and that the crime rate has gone down wherever people have been sufficiently armed to defend themselves," the bio on her website states.
She even sells a "Second Amendment Calendar" on her website, which features photos of Fiore with guns and information about gun rights.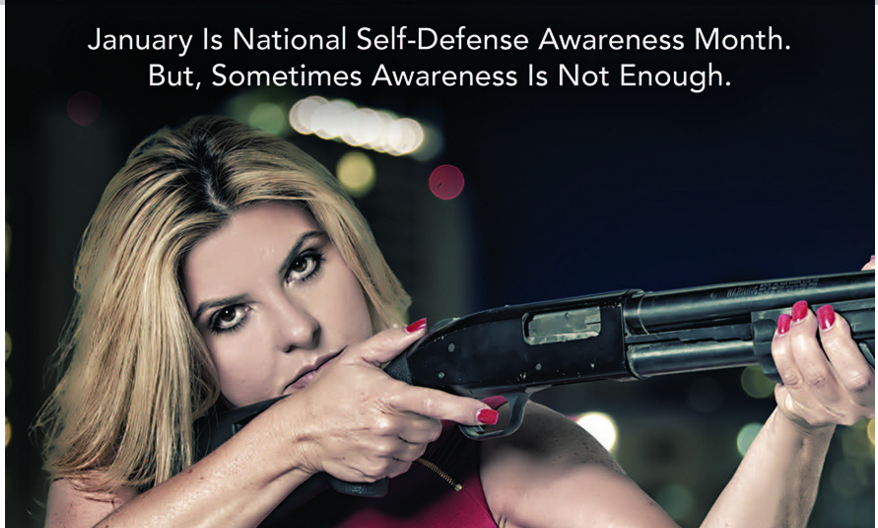 Fiore posted the photo just a few days before the mass shooting in San Bernardino, which killed 14 people and injured 21 others. After the shooting, she posted a blog on her website urging Americans to take a shooting class.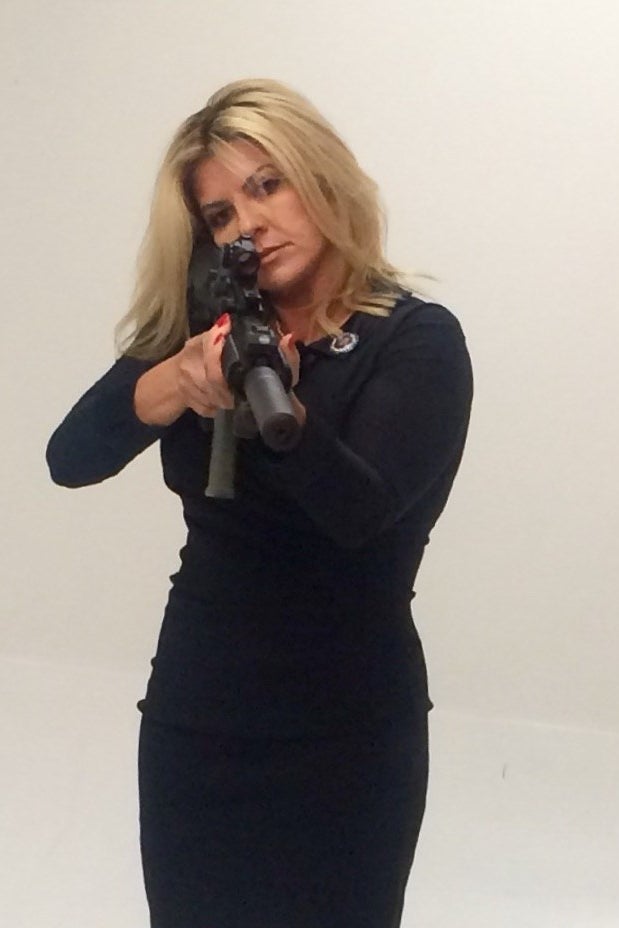 "My strong message to you is it's time Americans begin protecting America. Get armed, get trained, get your head out if [sic] the sand and be prepared," she wrote.
BuzzFeed News has contacted Fiore for comment.