The other day, I was perusing Poshmark, an online marketplace for buying and selling used fashion, after my first-ever sale on the site. I typed in a designer brand, then immediately changed the filter to "price low to high," because, duh. The first pages of results were for used boxes or bags. Not purses, but actual shopping bags.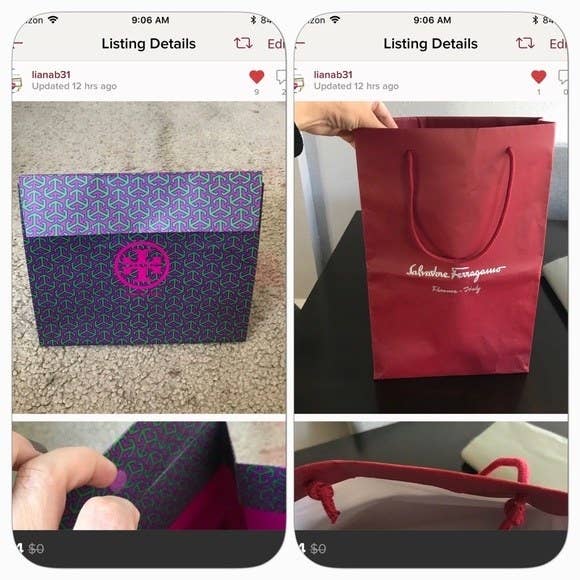 Then "posher" of this item above, named Amelia Ritter, told BuzzFeed News she is selling it because you can't buy it in a store.
"If someone likes the brand they might want to use them for storage or as decoration," she said.
And there are a LOT being sold.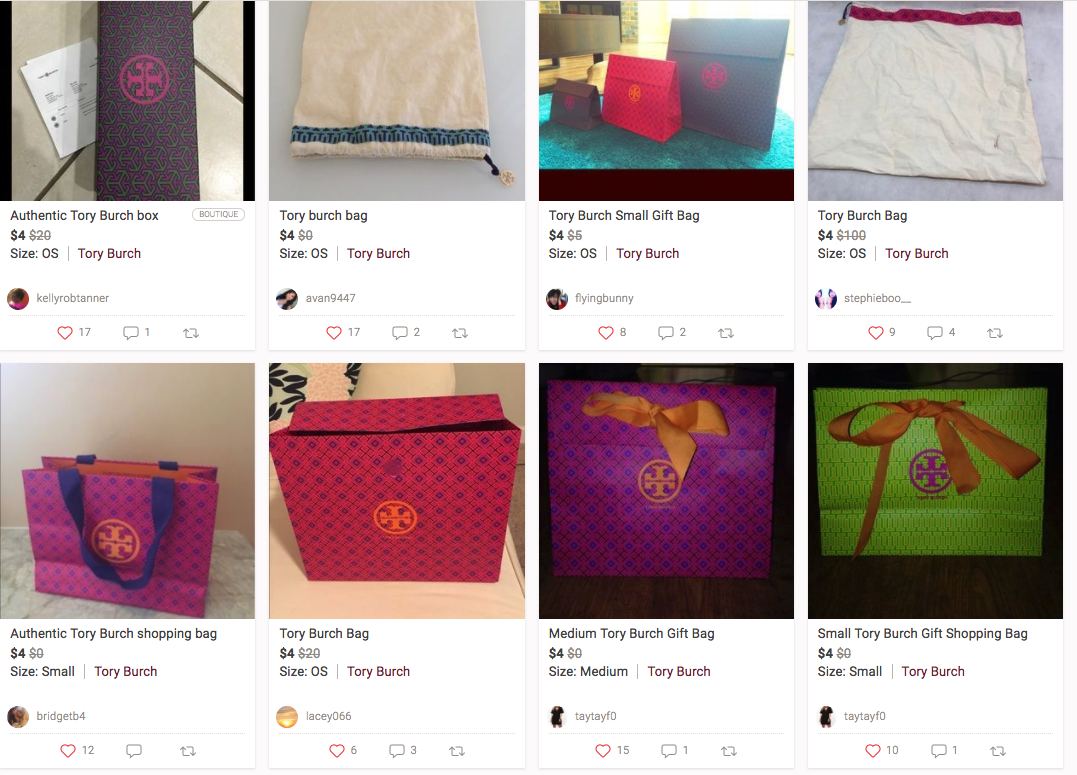 But do people actually buy them? According to one seller, yes. A "posher" named Nadeen told BuzzFeed News she has made about $15 from selling boxes online, in addition to selling her used clothes. Which is...not bad?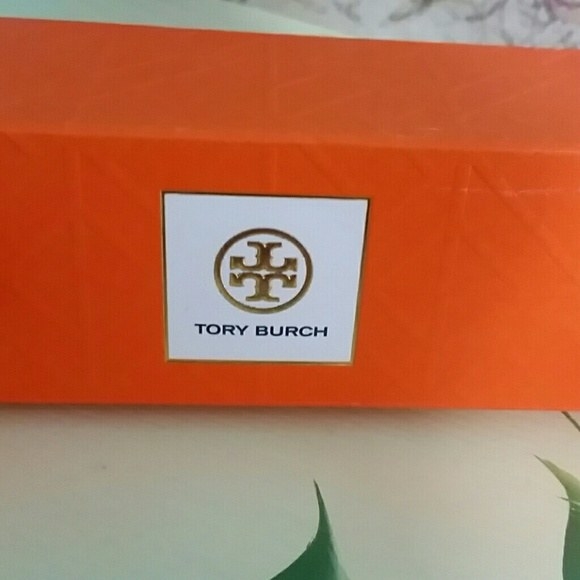 She said she has sold boxes from Pandora and Michael Kors.
"I'm selling it because many people always need a gift box, especially for brands they buy in other stores that aren't specifically for that name brand (such as TJ Maxx, Ross, or Marshall's)," she said. "I thought that by selling it, someone who needed that gift box could have easy access to it since I don't need it anymore and it's cute."
Some sellers have lofty goals. This "posher" is selling a bunch of Lululemon tote bags (which you get for free when you buy anything in-store or online) for $95.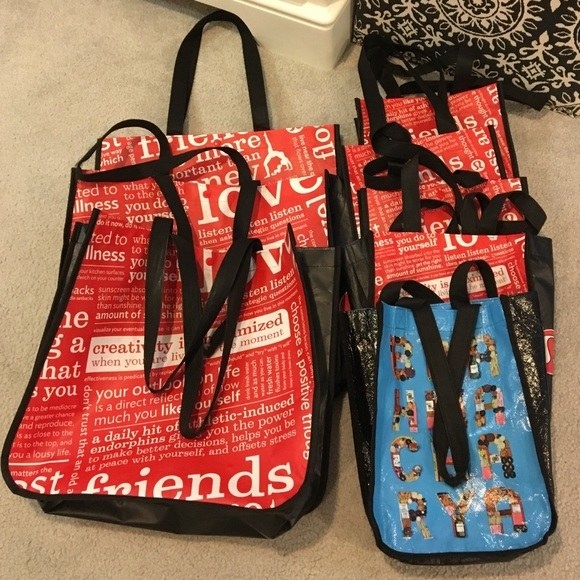 The seller clarified in the description that the $95 was for all the bags.
You can also spend "$15 each for each large bag and small blue bag. $10 each for small red bags."
Another hot item is Glossier pouches, which you get any time you buy a product. This listing features five of them, being sold for $22 each.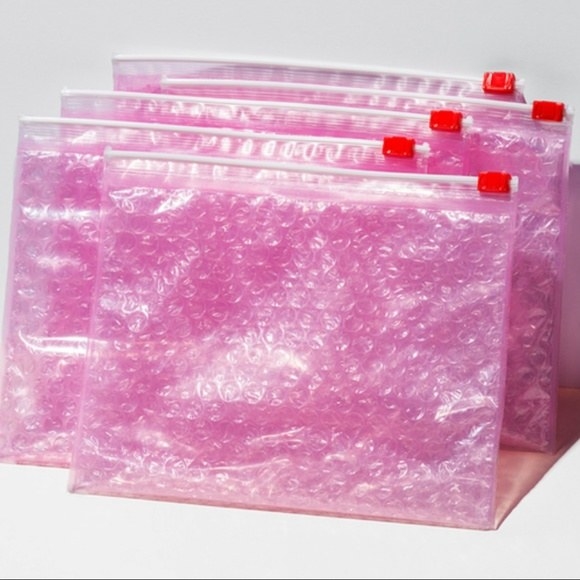 Some listings include stickers, which you also get any time you make a purchase at Glossier.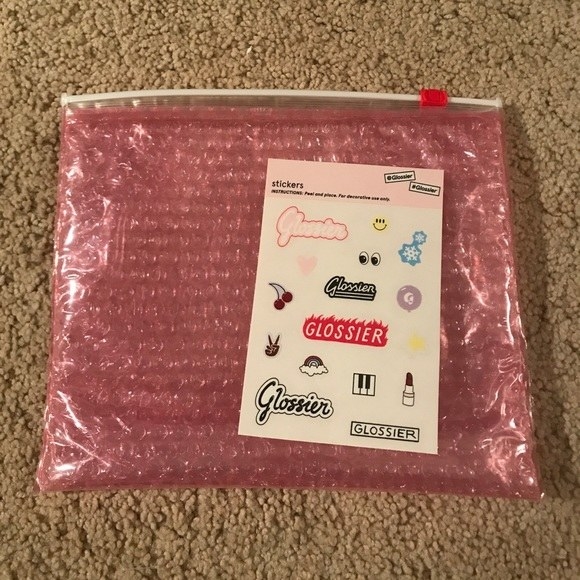 And it appears that yes, these apparently are selling. Check out these pouches, being sold for $25 each, which sold out on this "posher's" account.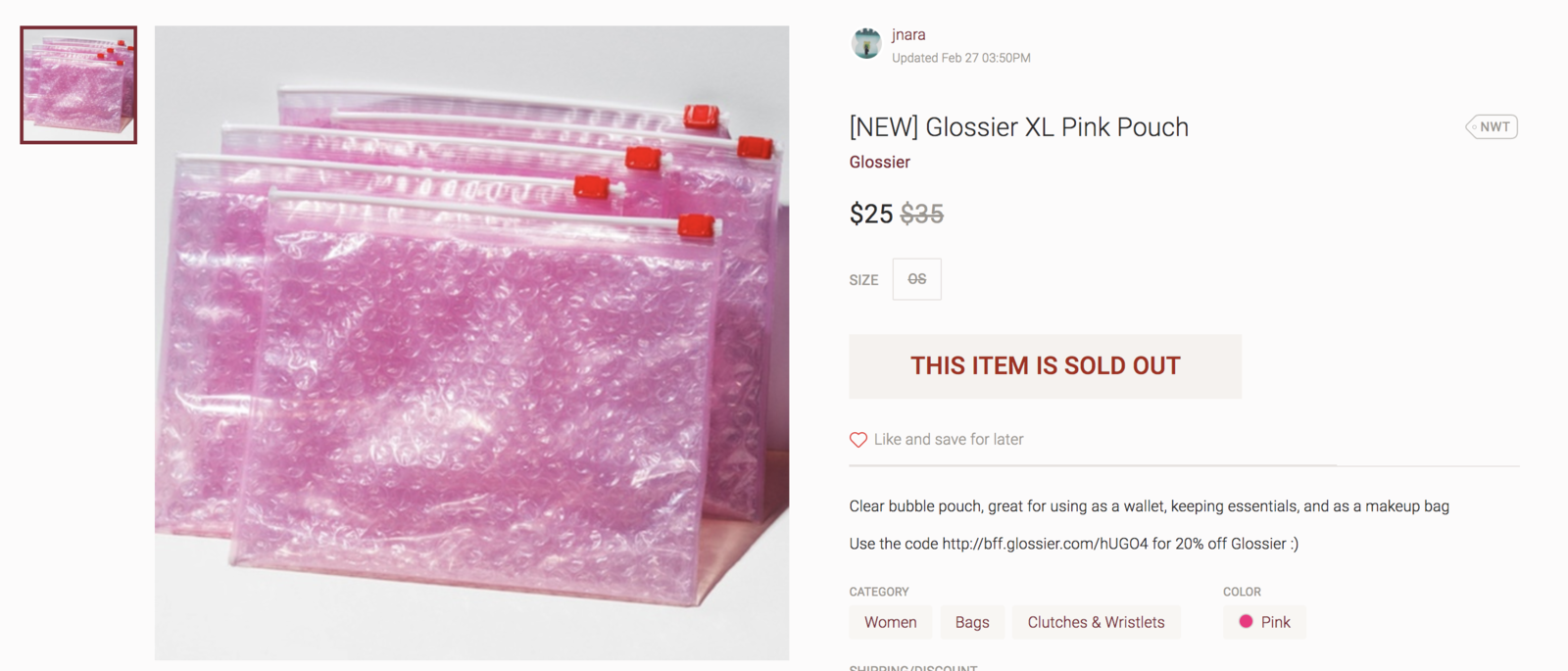 This "posher" has sold bundles of or single Lululemon totes multiple times on her page.
Some shoppers do call the "poshers" out for selling the free bags, though.

Including this person, who said you don't even need to buy anything from Lululemon to get one.

BuzzFeed News contacted both Glossier and Lululemon about this phenomenon, but didn't immediately hear back.
Neither did Poshmark, when asked about selling practices on its site.