Instead Of Arresting Him, A Cop Helped Out A Single Dad Who Tried To Steal Baby Formula
The man said he couldn't afford to pay for it.
Officer Justin Roby responded to a call reporting a shoplifter stealing baby formula at a Kroger supermarket in Kentucky last month.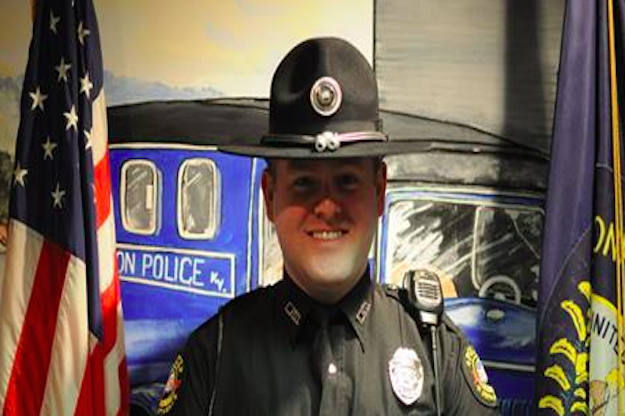 Officer Roby spoke with the store's manager, who agreed not to press charges. Roby then decided to try and help the man out by buying him a few cans of baby formula, Kilburn said.
The man told Roby he was a single father who could not afford to buy formula for his six-month-old baby, WKYT reported.
"Me citing him for court wouldn't have done any good for him," Roby told WKYT. "He's already short on money, can't afford formula, so me making him appear in court, he's still not going to have any food for that baby."
Kilburn said the department is proud of Roby's act of kindness, but that it was not unusual.
"This is not an uncommon thing," he said. "We have officers helping people every day in that way."