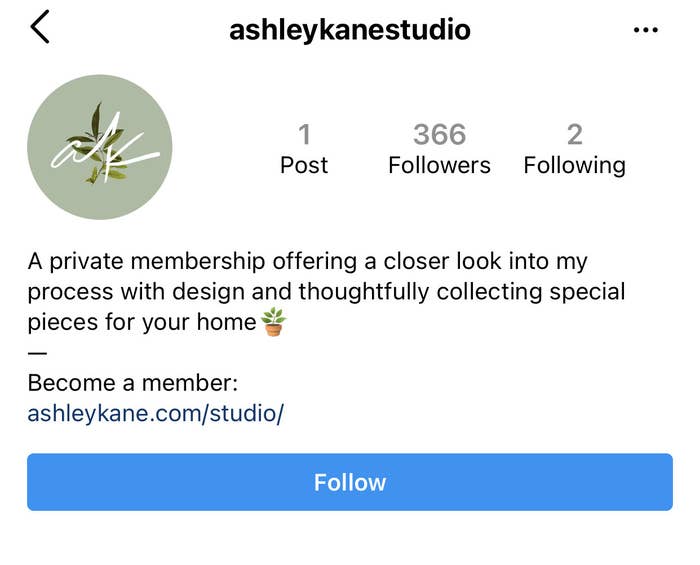 This is an excerpt from Please Like Me, BuzzFeed News' newsletter about how influencers are battling for your attention. You can sign up here.
Among people who create content, a trend has been emerging for the past few years. Journalists, columnists, and writers have grown tired of the upheaval in the media landscape, with layoffs, budget cuts, and entire publications vanishing as ad revenue has dried up (some, particularly of a right-wing persuasion, have also grown tired of editors, but that's a newsletter for another day). Podcasters have realized their vast audiences can provide more revenue than a HelloFresh ad or being bought by a podcast network or radio station ever could. Content creators, artists, and anyone in a creative field tired of working for "the man" have turned directly to their patrons for support, with great success.

This year especially has seen a huge rise in the number of creatives, journalists, podcasters, and writers turning to platforms like Patreon and Substack to host their work, allowing their supporters to pay them directly for content they enjoy. Now, the next group to follow this model could be influencers.
There have already been some shifting tides over the past several months in how influencers are seeking to connect with their audiences. Many longtime influencers started out as bloggers, but as that medium fell out of fashion, Instagram increasingly became the place to both connect with followers and make money. Some newer influencers barely ever blogged, instead hosting a landing page for their business on a website and doing a majority of their content creation on Instagram.
However, hosting your entire business on Instagram has major downsides. When an influencer is primarily living on Instagram, they are at the mercy of the app, its algorithm, and policy changes. The company has the power to delete any account for any reason, which would be ruinous for an influencer who built their platform solely on the app. They need to have more control over their business.
So influencers have slowly started to diversify. I have noticed a huge swell in newsletters from influencers over the past few months, with many urging followers to sign up for content they won't get on the app. Some influencers are getting back into blogging as well. Now, some are going a step further, launching Patreon-like paid Instagram accounts for devoted fans.
One influencer, Ashley Kane Harper, who focuses on lifestyle and home design, launched her private account, Ashley Kane Studio, this week. She told fans that for $40 a year, they would get access to a private Instagram account where she would provide exclusive content. Ashley declined to be interviewed for this newsletter.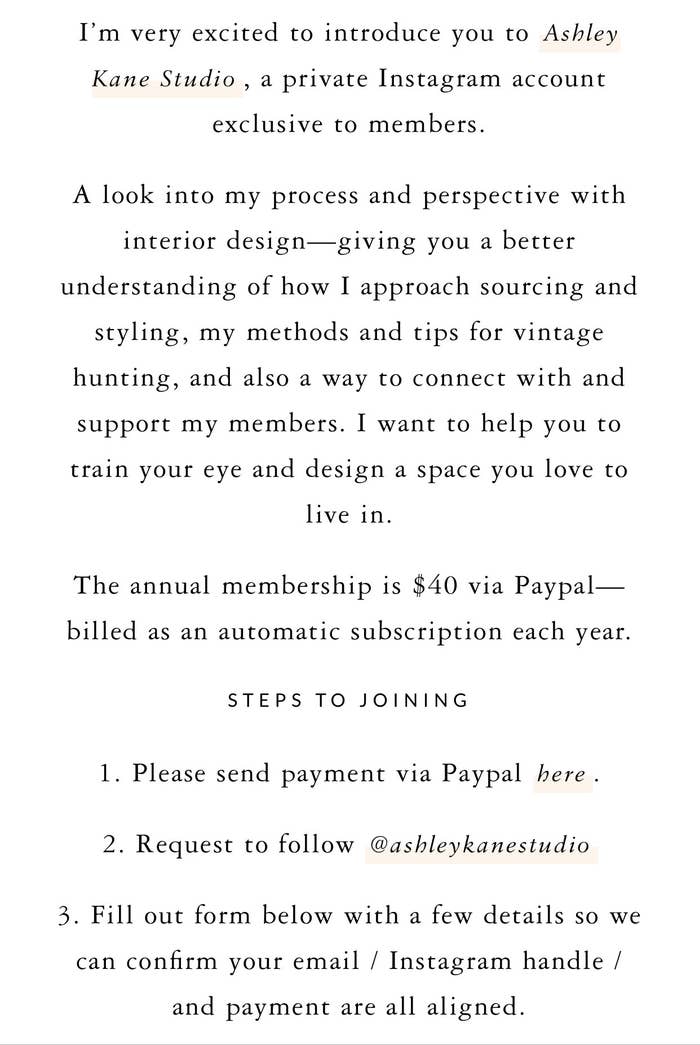 Gwen Hefner, who has blogged at the Makerista since 2012, launched her private account, @thriftwiththemakerista, in 2019, so she was ahead of the curve. Her private page about thrifting, which costs $35 a year to join, currently has more than 3,700 members. The idea for the page, she told me, grew out of an overwhelming response from her Instagram followers when she would post thrifting content.

"People wanted more, and I wanted to be able to give them that in a way that made sense for my time as well," she said. "I did a lot of research and ultimately decided to create a private Instagram account to share my thrifting knowledge instead of moving to another subscription-based service."
Another perk? There are no ads on the thrift page. Gwen said growth took a little while, but now has been solid. She manages the annual subscriptions through PayPal.
One follower who paid to join Gwen's private account is Malory, who is also a part of the Makerista Facebook group. She told me she actually likes the Facebook group better, but she has also found the Instagram account valuable.
"She will go thrifting and show items and why or why not it's a good deal," Malory explained. "I think it helps sharpen the eye when I'm out looking for antiques/secondhand items, because you may not know what you're looking at or maybe the seller doesn't know what they have." Malory added that she actually only paid $20 to join and has been grandfathered in at that price. She doesn't know if she would've done it had the account cost $35 from the jump.
It's important to note that these accounts are not an all-or-nothing scenario. Don't worry, you aren't going to have to start paying to follow all of the thousands of influencers you currently do. Instead, this is an extra on top of the content influencers are already providing for free.
It seems the business model is analogous to the one many podcasters use. I listen to tons of podcasts, all of which are free, but there are a few that I choose to support via Patreon because I listen to them consistently. It's similar with influencers. There are some influencers I have followed for years and would sign up for their paid content in a heartbeat (if it wasn't ethically dicey). But there are plenty others for whom I wouldn't.
There may be some hiccups to address if these pages grow more popular. A spokesperson for Instagram told me these kinds of paid pages are technically against its terms of service, although the company tends to be hit or miss on which terms it chooses to enforce (see: loop giveaways are technically not allowed either).
Gwen has a better idea. Instagram should get on board with her innovation.
"I'm hopeful that at some point Instagram will include a subscription-based model in the app. I'd love to be a part of their beta testing!" she said.