This is Spencer and Whitney Blake, proud parents of two little boys, from Idaho.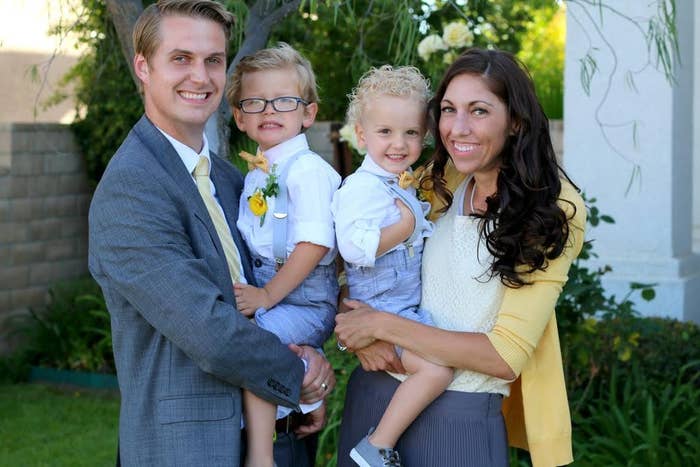 The couple's road to parenthood wasn't easy, they told BuzzFeed News. After trying for a baby for about a year, they were diagnosed with "unexplained infertility."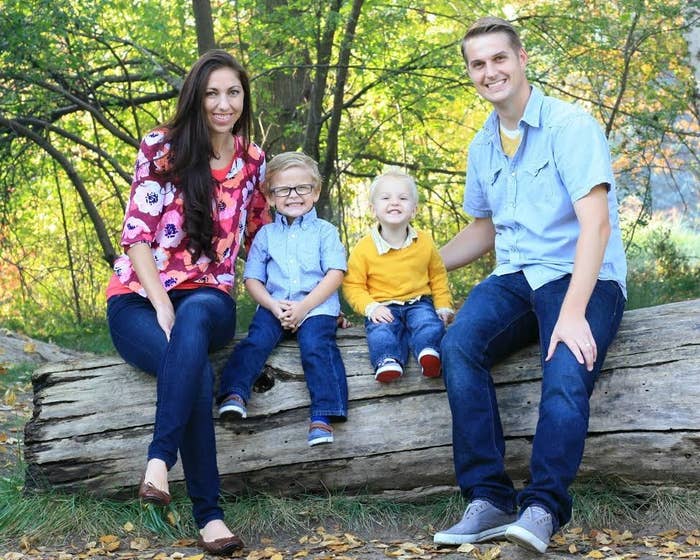 So they embarked on a long journey of trying fertility treatments. After three years, they decided to consider adoption to expand their family.
"We both pretty quickly felt a lot of peace with the decision to finally draw a curtain on fertility treatments and focus our attention on growing our family through adoption," the pair told BuzzFeed News via email.
In 2012, they adopted their first son, and adopted another boy in 2014.
"Those boys are our greatest adventure," the pair wrote.
The couple began blogging about their experience with adoption at the suggestion of their agency, and has continued to post updates to inspire other families.
"We share our experience with adoption, particularly open adoption, because we want people to know that it's not something strange, uncommon, or scary," the pair wrote. "It's beautiful."
Recently, the couple was driving when they began to discuss pregnancy announcements they kept seeing on Instagram and Pinterest. While they were chatting, they had the idea to create their own "infertility photos."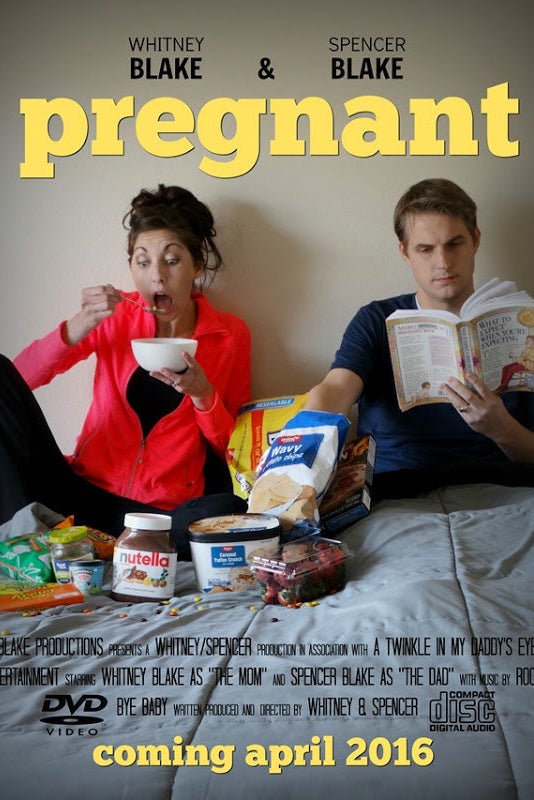 "We were cracking ourselves up as we brainstormed in the car; it ended up being a really fun project for us to bring to life," the couple said.
The couple decided to post the photos on their blog in honor of Infertility Awareness week. They said they had plenty of inspiration from all the creative pregnancy announcements people post online.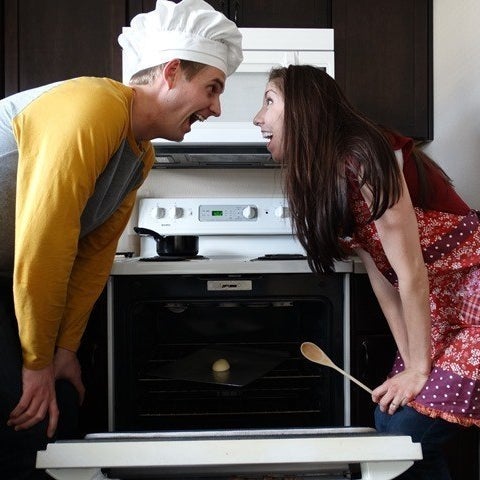 The pair said they used humor as a way to cope with the rough parts of infertility.
"We realize that is not how everyone deals with challenges, but for us personally, for this particular problem, we found that having a sense of humor made infertility a bit more bearable," they wrote.
Their "announcements" are pretty on point.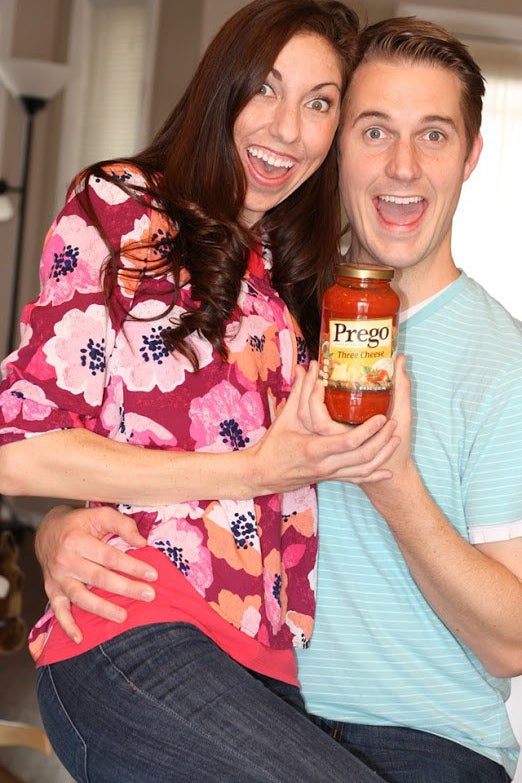 Who hasn't seen this one on Facebook?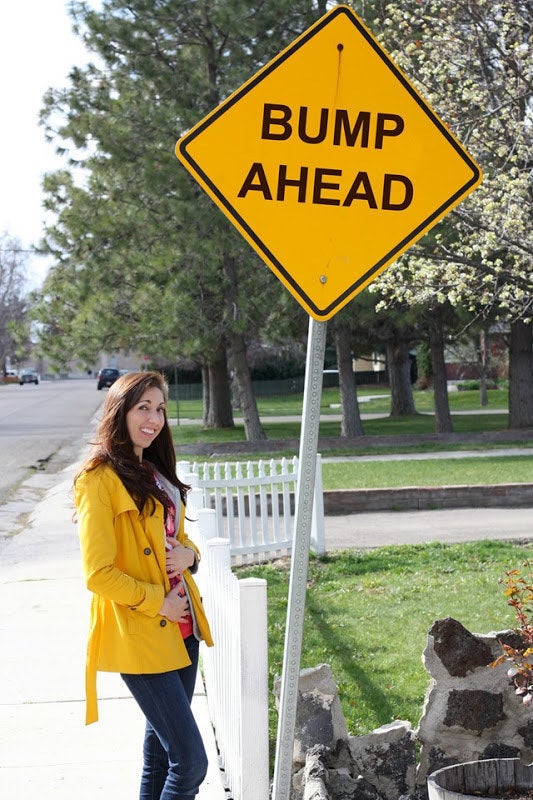 The photos have received some media attention, and the couple said they are grateful to spread their message in a humorous way.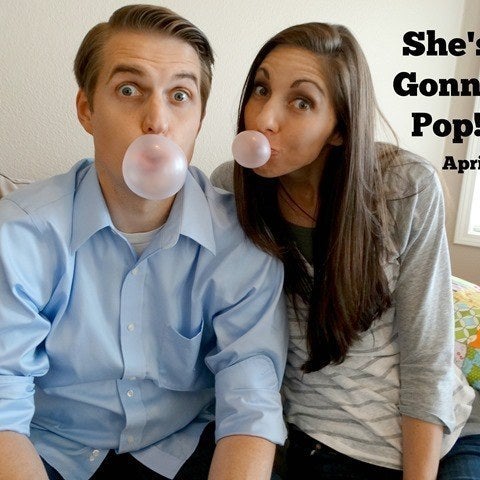 "People have told us they got a well-needed laugh out of them," the pair wrote. "We hope we've been a support to people, just as perfect strangers have been a support to us by sending us emails and messages telling us they appreciated the sentiments."
The couple said they have also been happy to get messages from people who haven't struggled with infertility, telling them the pictures made them think.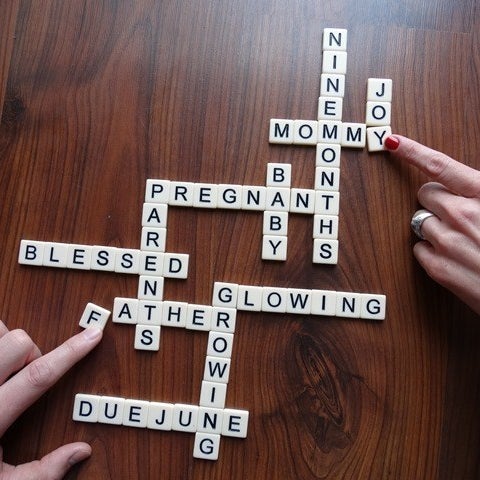 When they were struggling, even small gestures of support meant a lot to the pair.
"Just the simplest acknowledgement that what we were going through was hard was so appreciated," they wrote. "We were always so grateful when someone took the time to let us know they cared."