This is Carson, a very good dog. He is a golden retriever that lives with his family in Pennsylvania.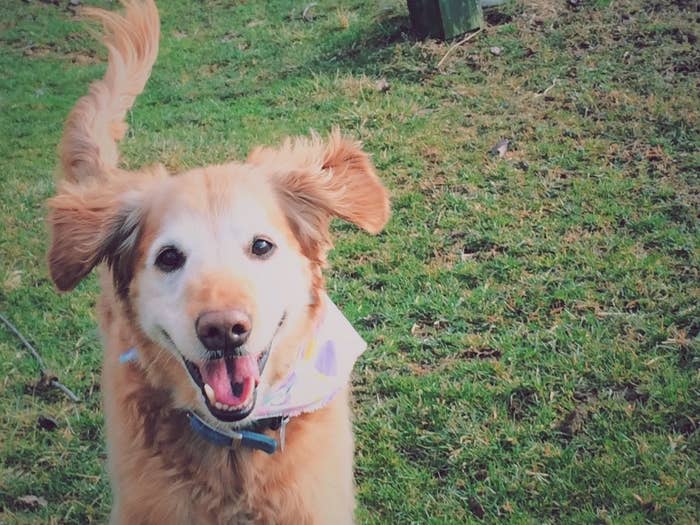 Carson lives at home with Buechele's parents, but Buechele and his brother live out of state. So, Buechele's mom sends them frequent updates of their favorite pupper.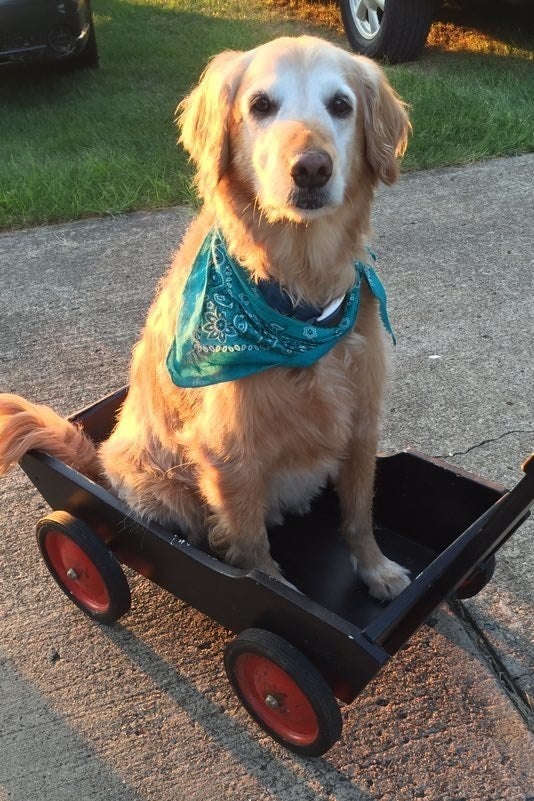 "My parents have a really good sense of humor and I think they just like to send us funny updates," he said.
On Thursday, it was Carson's 12th(!) birthday. Of course, Buechele's mom texted the fam to share photos of the celebration. "Here's the birthday dog celebrating his special day!"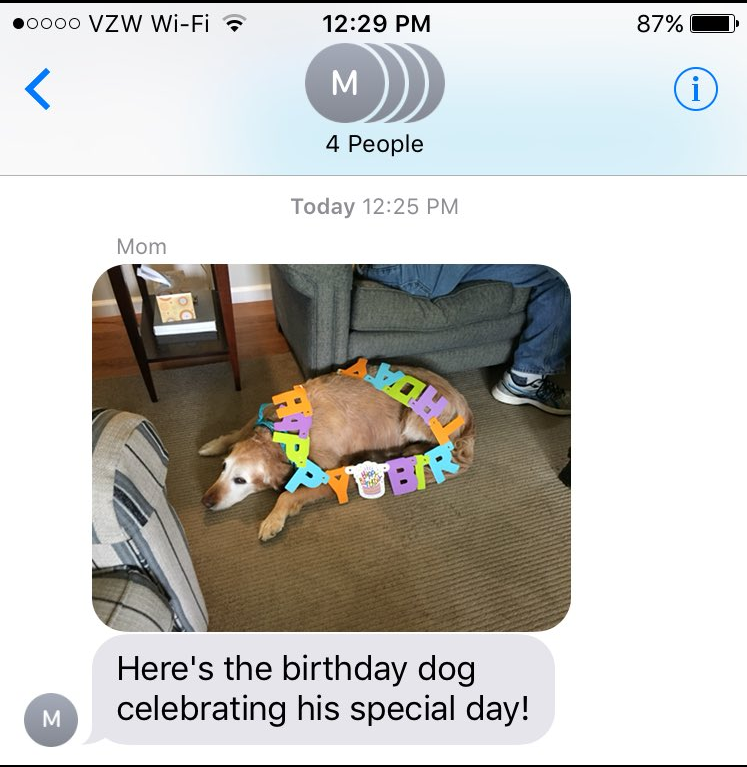 Except for Carson looked...less than enthused? Is he rolling his eyes? He is a preteen now after all.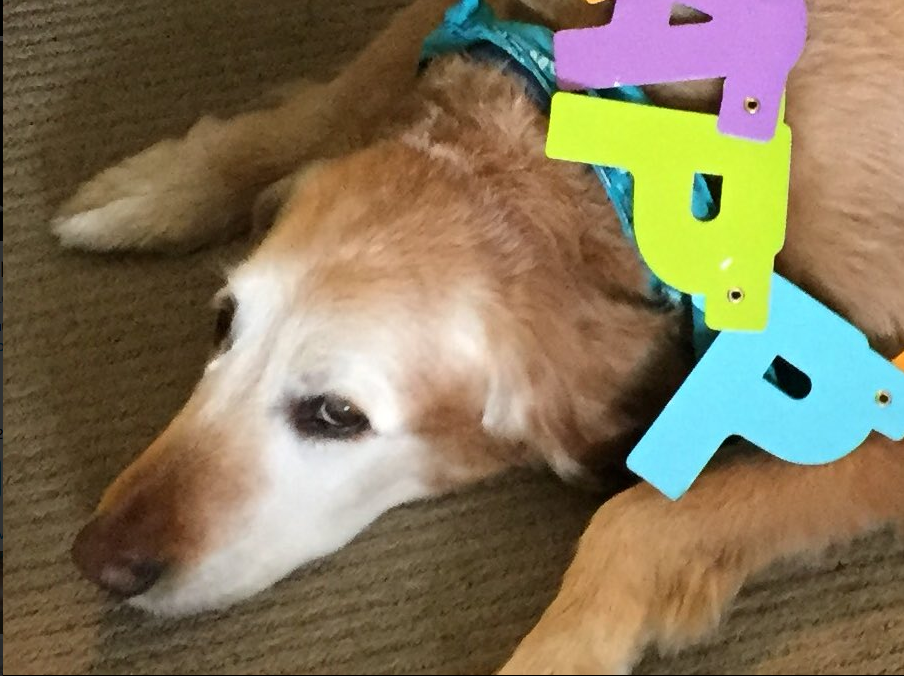 MAHM STOP.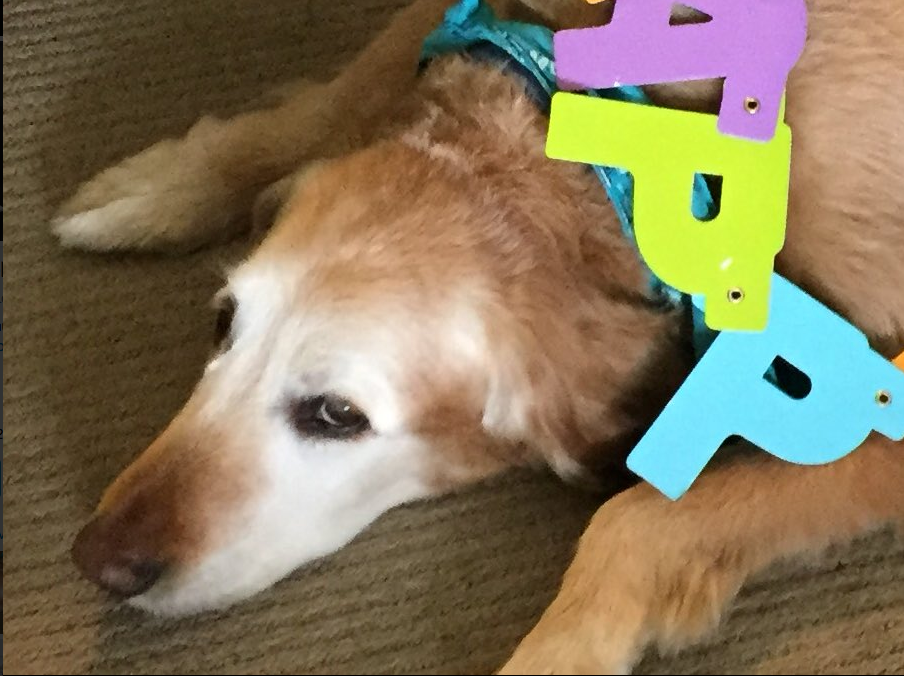 UR EMBARRASSING MEH.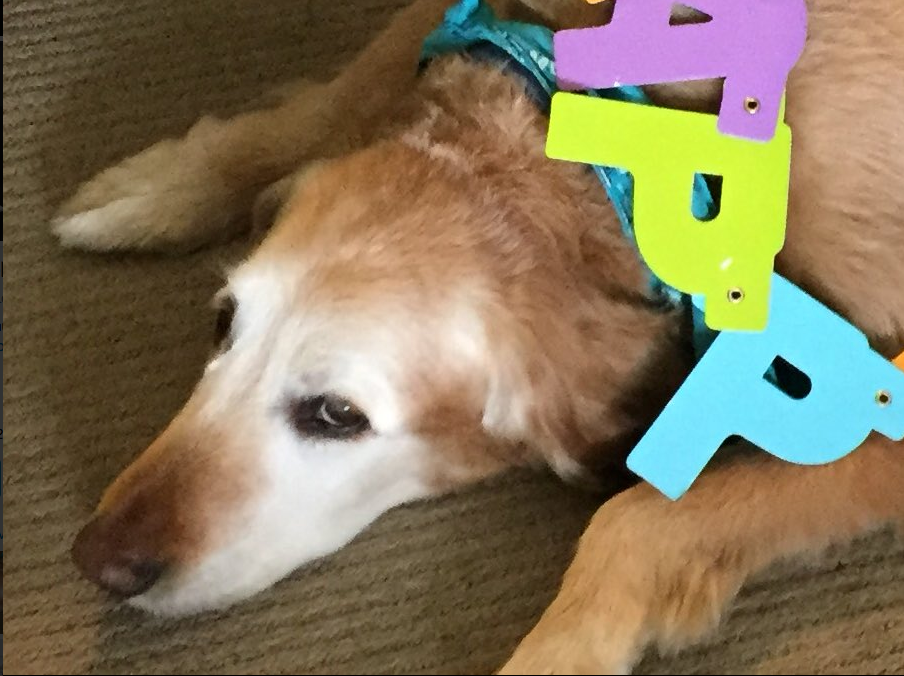 DO NAHT POST THIS ON UR FACEBOOK.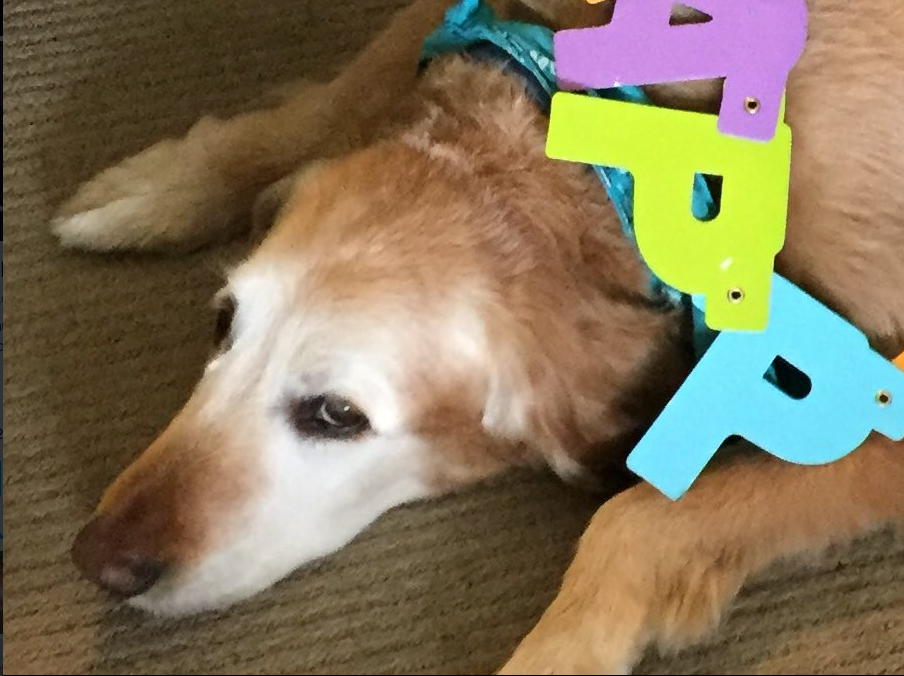 I WANT MAH FRIENDS TO THINK I'M COOL.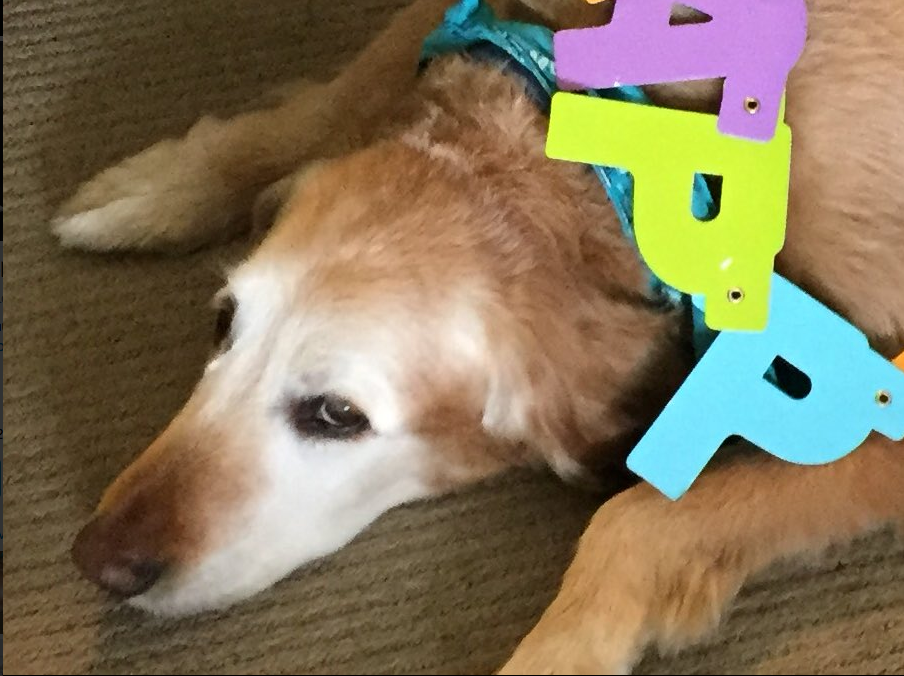 Buechele said he shared it on Twitter because "everything is awful right now, a good dog pic is pretty funny." We agree. Happy birthday, Carson!