This is Joshua Hoffine, a photographer and dad from Kansas City. As you can see, he has a very unique take on his family photos.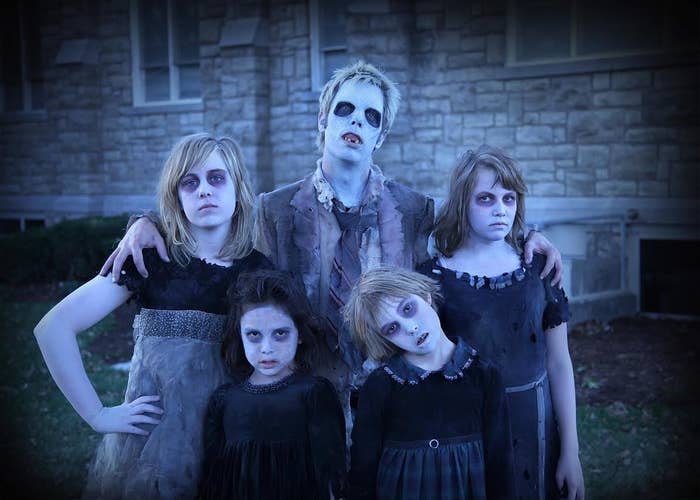 Hoffine began working in photography after college, he told BuzzFeed News, and soon landed a job working at Hallmark in the photography department.
In 2003, he began to work in horror photography, and has focused on that ever since.
"I stage my photo shoots like small movies, with sets, costumes, elaborate props, and special effects makeup," he said. "I stage everything live in front of the camera, and use friends and family as actors and crew, including my daughters."
Many of his photographs star his girls, who have been a big part of the project from the very beginning.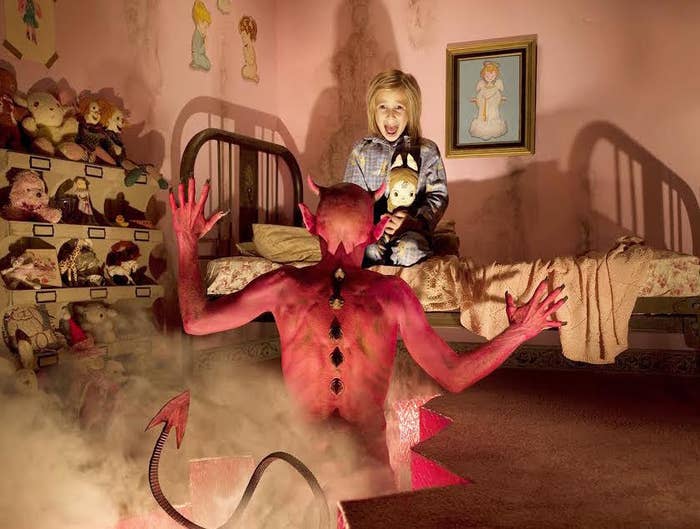 Hoffine said his girls played a key role in the development of his concept.
"In many ways, this project was inspired by my children, when I noticed that they were afraid of the same things that I had been frightened of at their age," he said. "I became increasingly interested in the psychology of fear — where does it come from? How does it work?"
This fascination with fear led him to focus on things children are scared of, and to highlight those themes in much of his early work.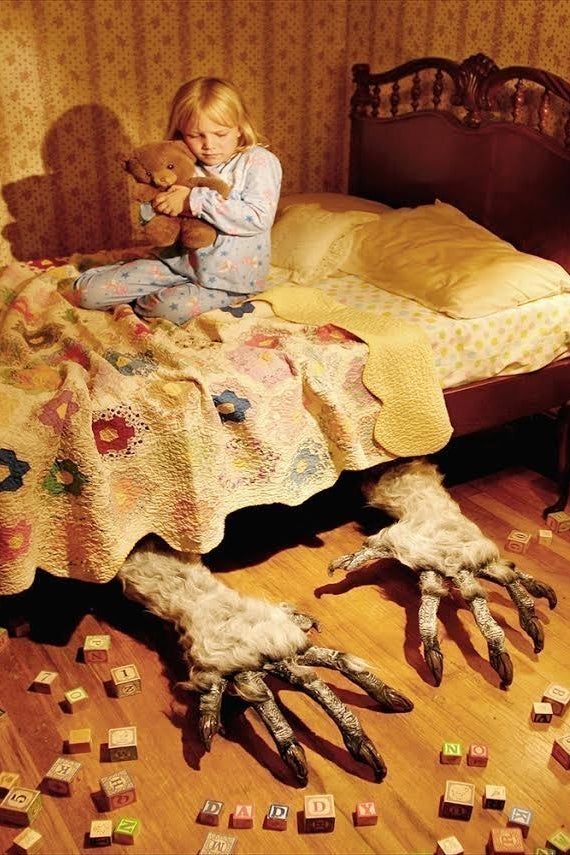 He nails a lot of common terrors that plague kids.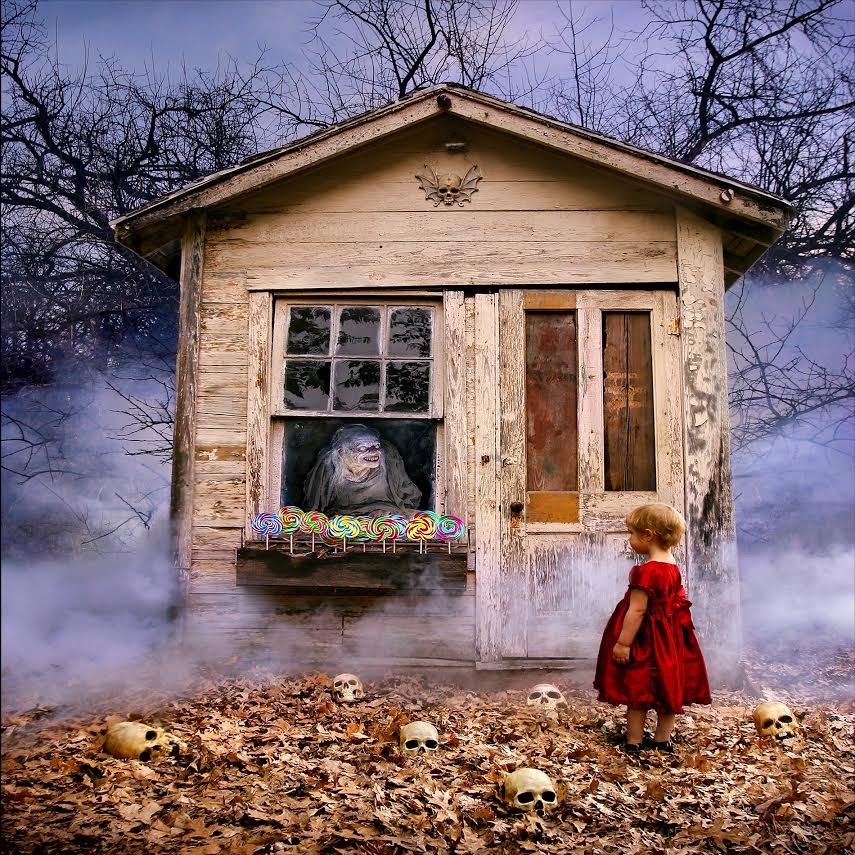 This one gives us nightmares.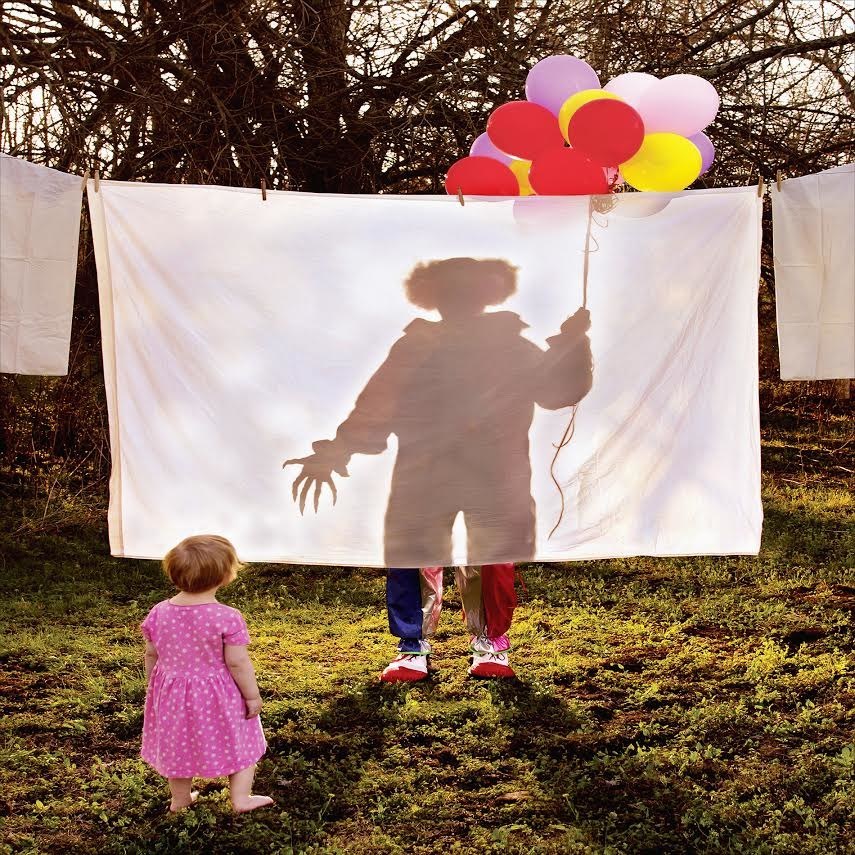 Hoffine said there was another advantage to using his own kids: "They knew me and trusted me, and were unafraid."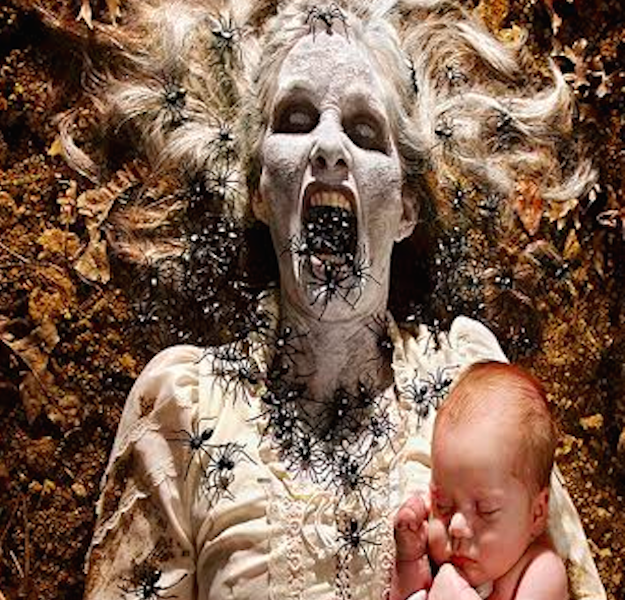 He said one of his daughters was very into posing for the photos, while another would be over it in five minutes. He also used his nieces and nephews in some of the shoots.
He added that most people respond well to the photos.
"Horror fans are my biggest supporters," he said. "Every so often somebody who hates horror movies will bump into my work and freak out. Those moments are my favorite."
He said he would tell anyone who think that are too scary that "shock, like beauty, is in the eye of the beholder."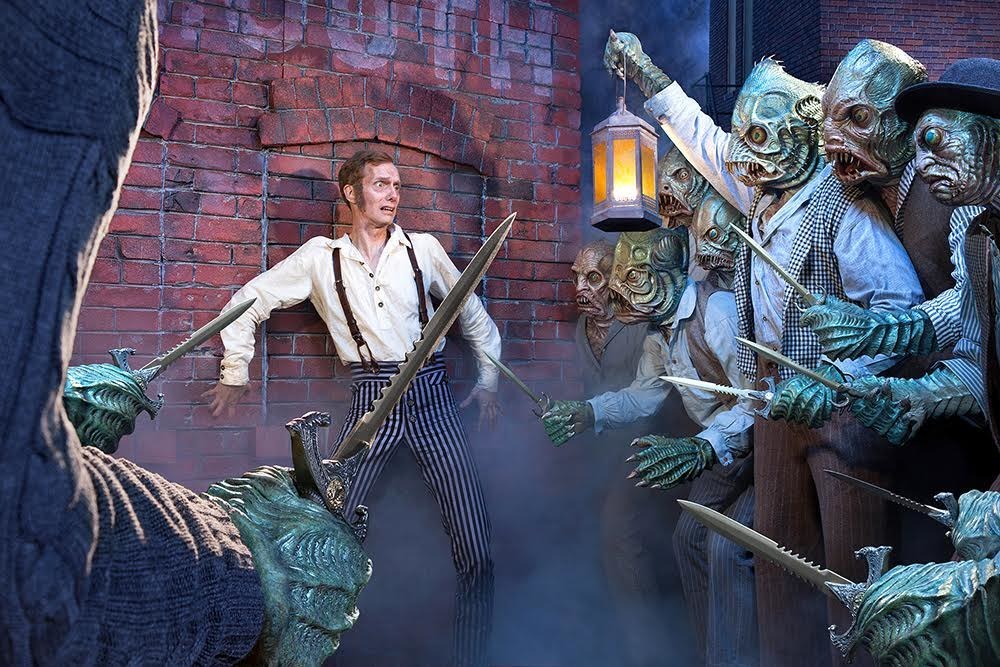 Hoffine said the work is "costly and laborious," and his first book of the horror photos is about to be released after 13 years of work on the project.
His future plans are to create a movie "based upon the ideas and aesthetics developed in the photographs."