This is Matias Meneses and his friend, Pete Podrid. The two have been best bros since they met on their freshman football team in high school – 15 years ago.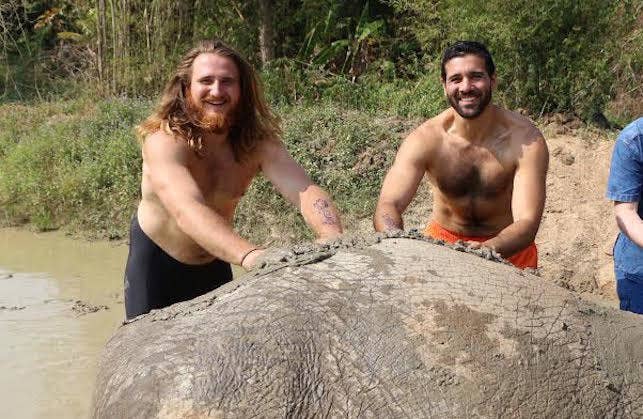 In fact, the friends were even voted "best friends" in high school, along with their third BFF.
"We are a tripod," Meneses told BuzzFeed News.
But recently, the "tripod" faced a change in their squad. Their friend recently got engaged, while the other two are single (well, Meneses actually said, "its complicated").
So when Meneses decided to take a trip to Thailand, he decided to ask his fellow single bro Podrid to accompany him. Their third BFF couldn't attend because of that whole "engagement" thing.
"My friend/coworker lived in Thailand for several years and raved about how amazing everything were there," Meneses said. "He recently moved back and I had to go visit him and see for myself."
When discussing the trip, Podrid kept joking that it was their "straight life partner honeymoon." Meneses said he decided to come up with an official name for their trip.
"I was just trying to find a play on words with honeymoon," he said. "Homiemoon was the one that sounded the best. I'm sure I am not the first person to think of it, but I did arrive at it independently."
Then, the friends decided to take it one step further. Why not take photos in the style of that viral, "follow me" couple?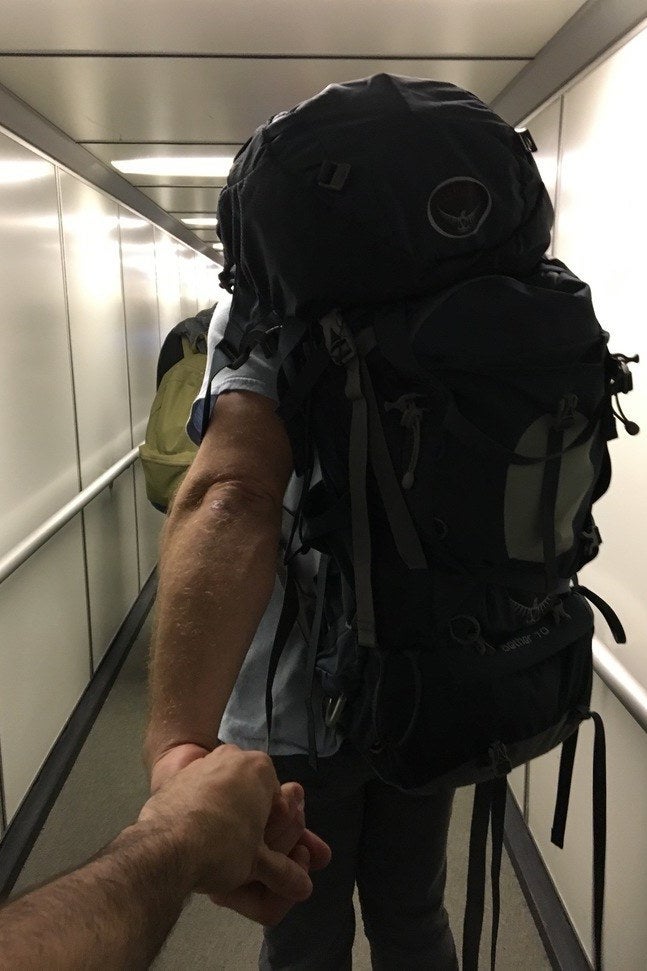 "I constantly see pictures of couple and engagement photo shoots which I always thought were a little over the top," Meneses said. "The 'follow me' pic always seems like the overly dramatic relationship goal. I though it would be funny with burley pete instead of some petite gorgeous woman. If you know Pete, it makes it that much more hilarious."
The pics are low-key iconic.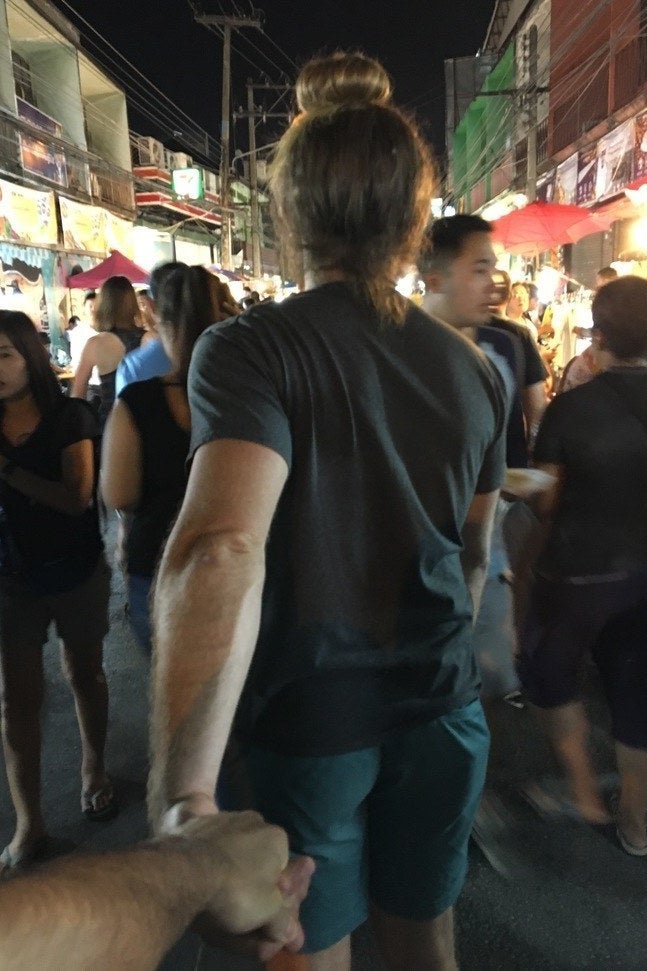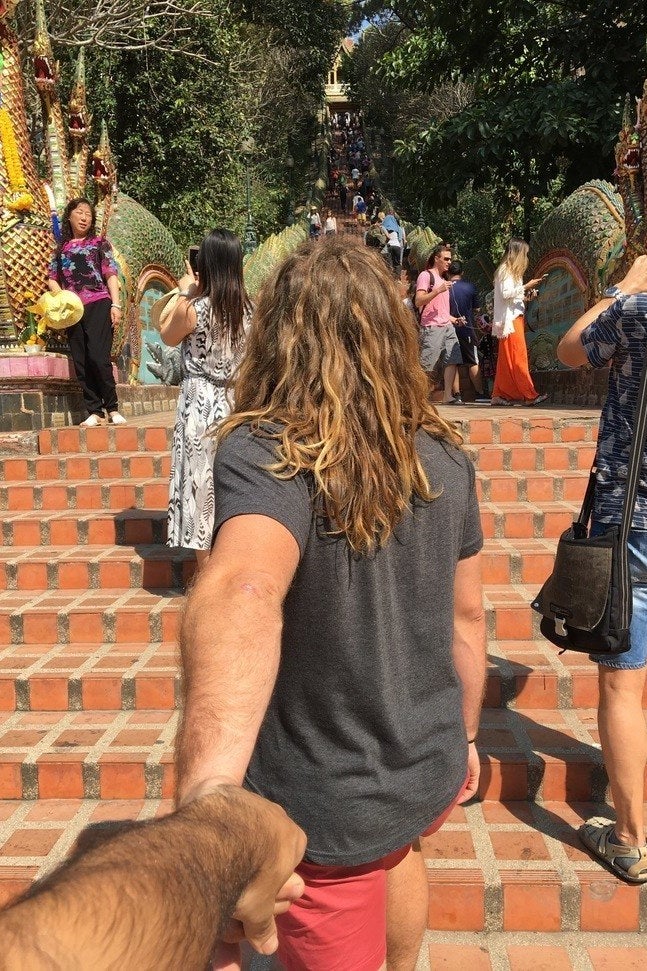 When they returned, Meneses posted the photos to Imgur with the caption, "While everyone else is getting married and having babies, my best friend and I had our own homiemoon in Thailand."
People totally loved them, and they soon got picked up around the internet. Meneses said the interest in his photos has been crazy.
"I honestly didn't think it would go viral. It's kind of excited and unnerving at the same time," he said.
Podrid jokingly added: "Matias has been wanting to get to the front page of imgur for a long time but always fails. I feel bad for him actually it's really sad. This was big and I'm so proud and stoked to be a part of it ."