A naked Hillary Clinton statue erected in NYC so enraged passersby that people eventually knocked it to the ground.
The statue that depicts Clinton being kissed on the naked breast by a man appeared in the Financial District on Tuesday morning. Some amused residents shared it on Instagram with the commentary "#morningcommute #lovenyc."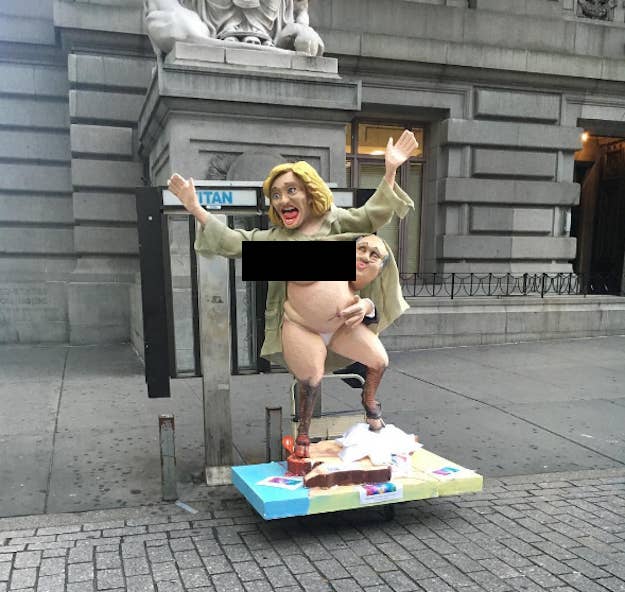 The man on the statue is meant to be a banker, the New York Daily News reported, and Clinton is seen with hooves for feet.
However, some New Yorkers were enraged by the statue. One woman even pushed it to the ground, and another kicked it on its head.
The woman who initially toppled the statue, who said her name was Nancy, tearfully told the New York Daily News the statue was offensive.
"To put something up like this in front of my workplace... I shouldn't have to see this," she said.
The man who said he put the statue up, Anthony Scioli, struggled with the woman to save it, the New York Daily News reported. He was eventually asked to remove it by police because he didn't have a permit.
Scioli isn't affiliated with the group that put up multiple statues of a naked Donald Trump earlier this year, the newspaper reported.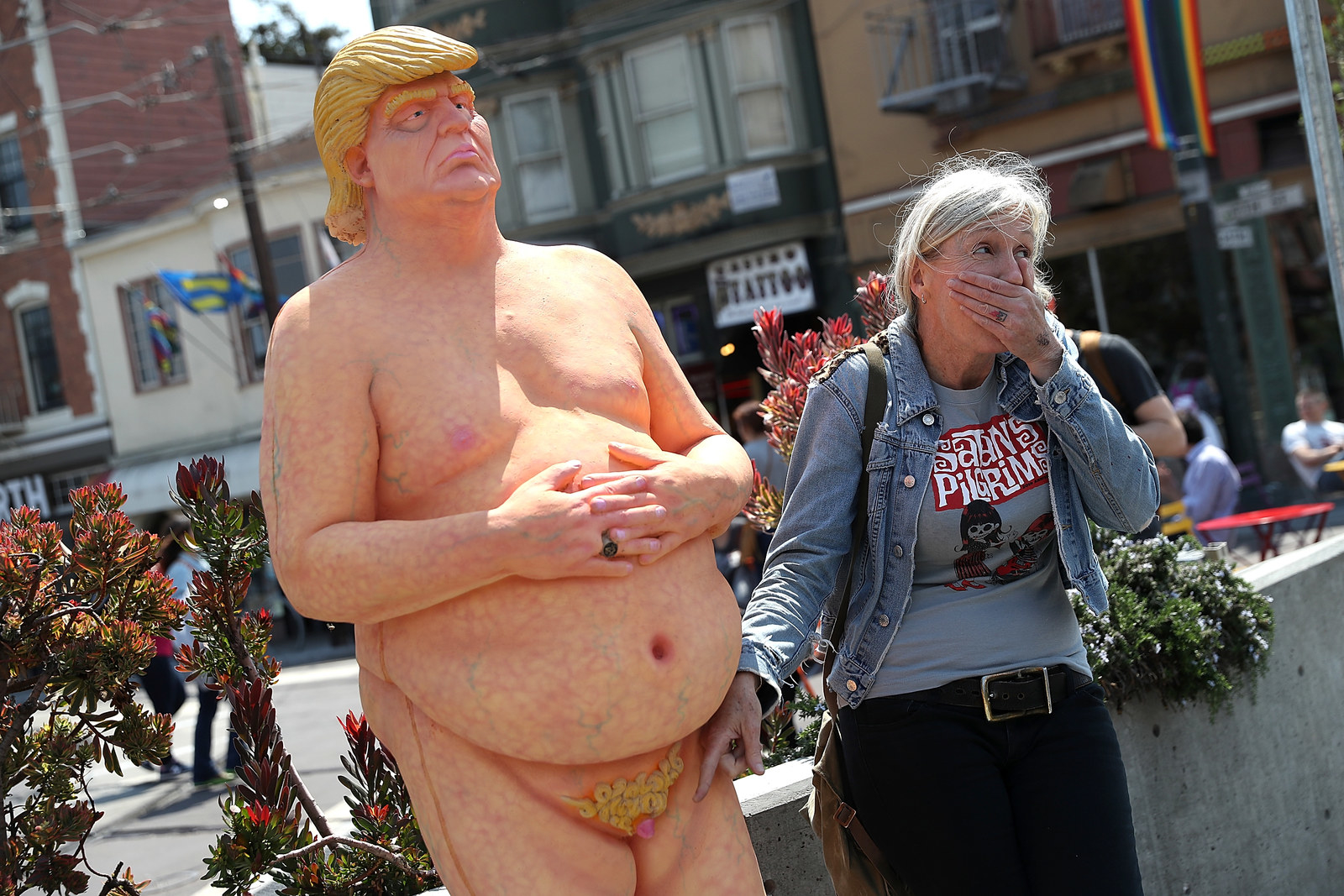 That group, anarchist collective Indecline, put the statues in San Francisco, New York, Los Angeles, Cleveland, and Seattle, the Associated Press reported.
The New York Trump statue was eventually removed by the city's parks department.