Cheslee Morgan is a 20-year-old junior at Texas A&M University studying environmental geoscience. She just wrapped up a class called "US environmental regulations."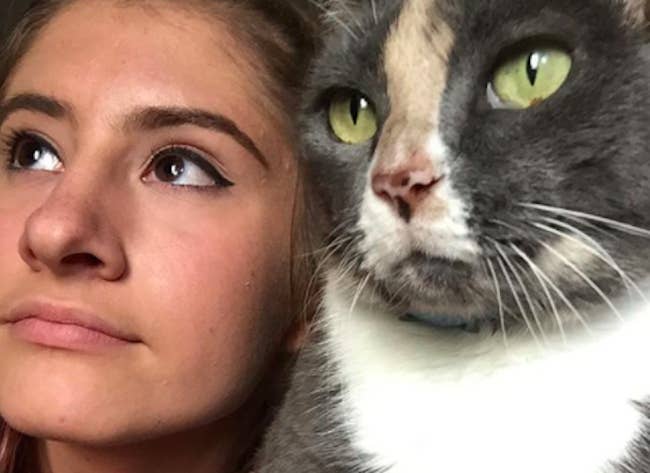 The GroupMe for US environmental regulations — BESC 367 to the registrar — went along for the semester, with students sharing typical class materials with each other.
There was one student who seemed to REALLY love the chat. Morgan said throughout the semester, a kid named Tim Van Gorder kept writing random things in the GroupMe. These ranged from enthusiastic commentary on the class...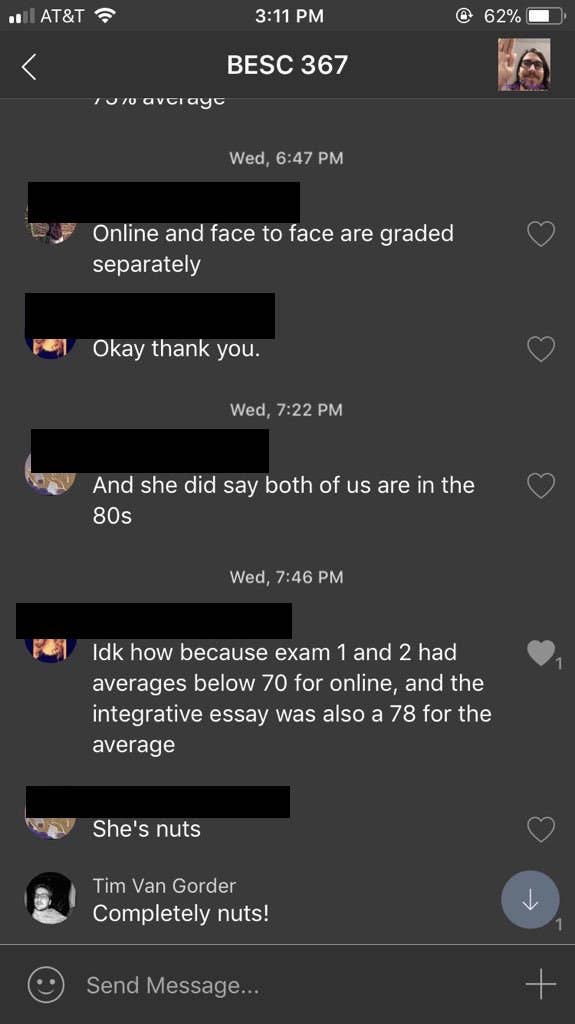 He also wrote some things that made Morgan and other students go, WTF? Like this "confession."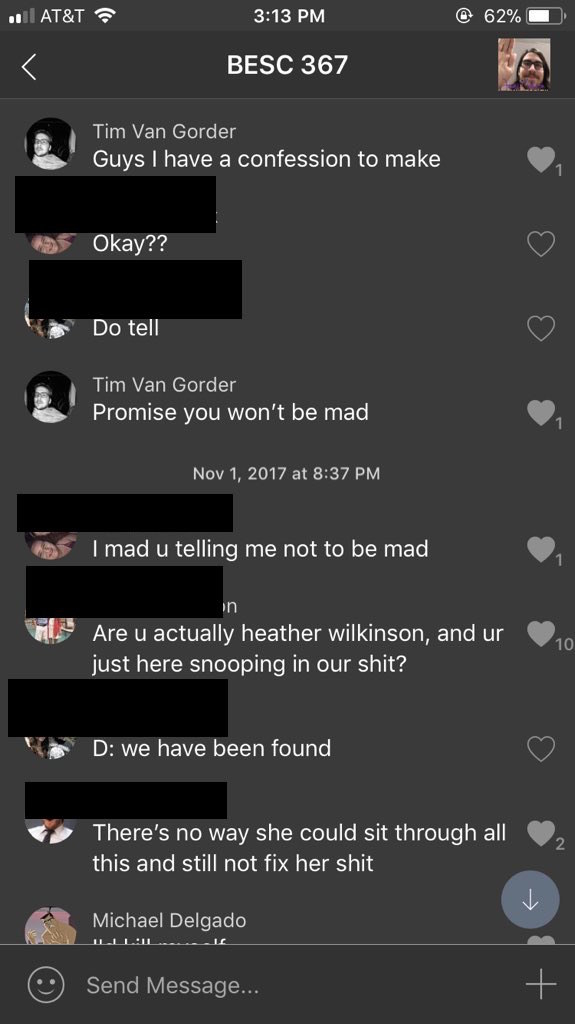 Um, OK?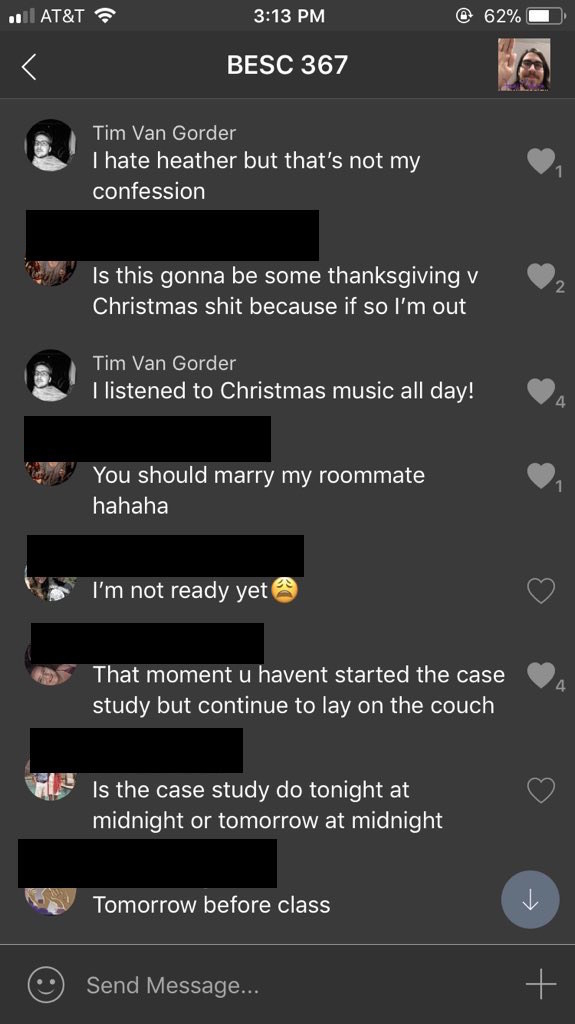 Or how about this one, where he seemed really into figuring out who he "sat next to" in the class.
He also just did some straight-up trolling.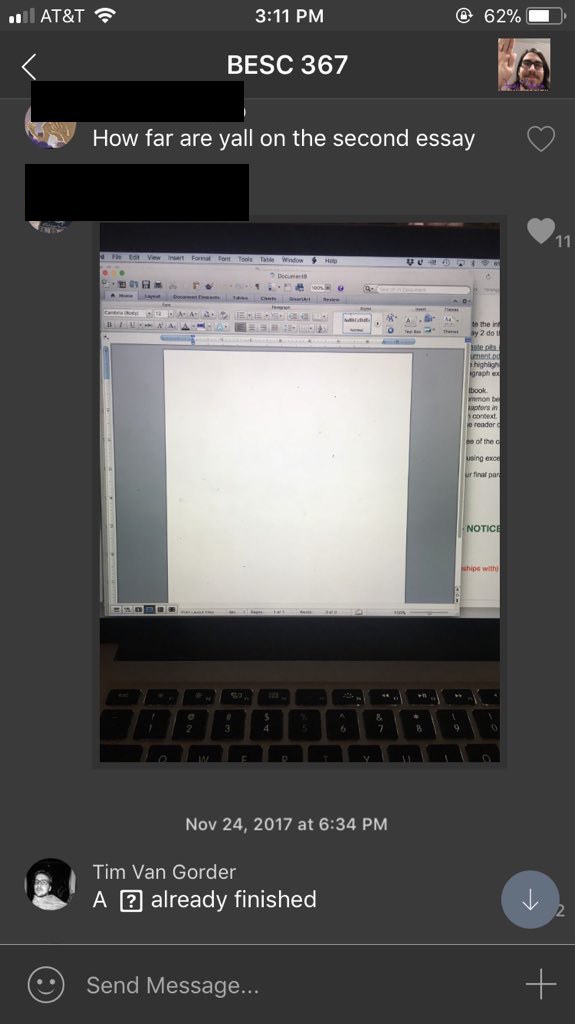 As the class wrapped up last week, Van Gorder wrote one final weird comment: "Has anyone ever joined a random GroupMe for a random class in a completely different college?"
Yep, Van Gorder had been trolling them all semester. He isn't in the class, and doesn't even go to their college.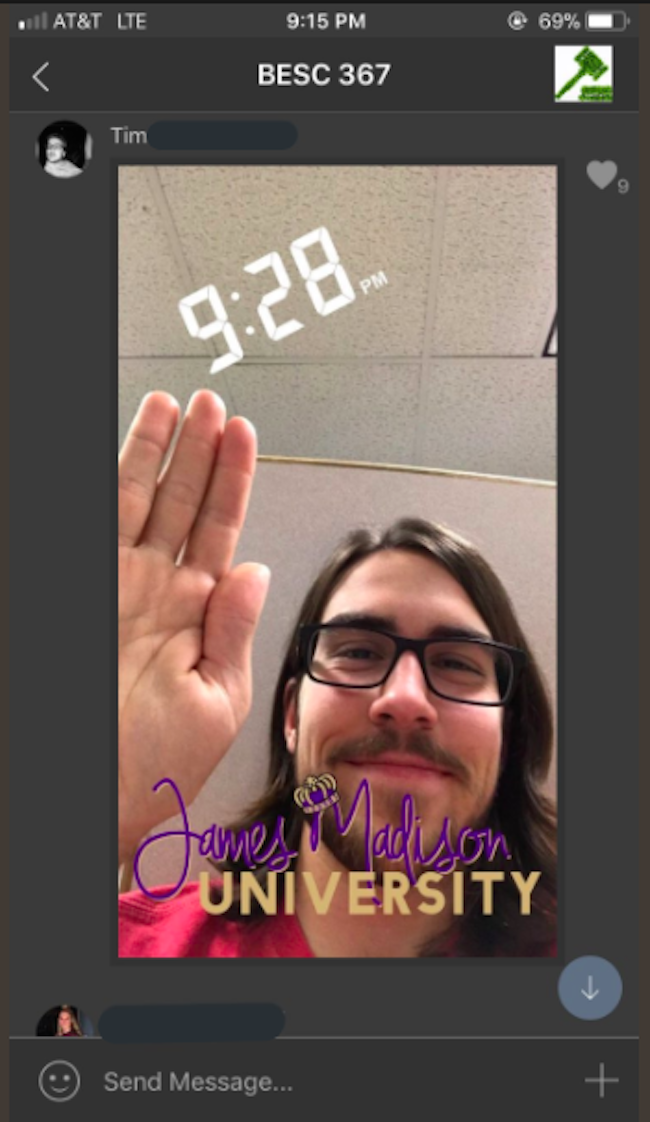 It made Morgan laugh, so she shared it on Twitter. People gave props to Tim for his long-haul troll.
People appreciated his commitment.
Her post got so big, it made its way back to someone who claims to be "Tim" himself.
And the school even chimed in.
Tim: the hero BESC 367 didn't know it needed.