Fans Went Nuts Because "The Bachelor" Kept Getting Ruined By The Caucuses
There's a way more important competition happening, people.
On Monday night, Iowans turned out in droves to vote in the state's first-in-the-nation caucuses.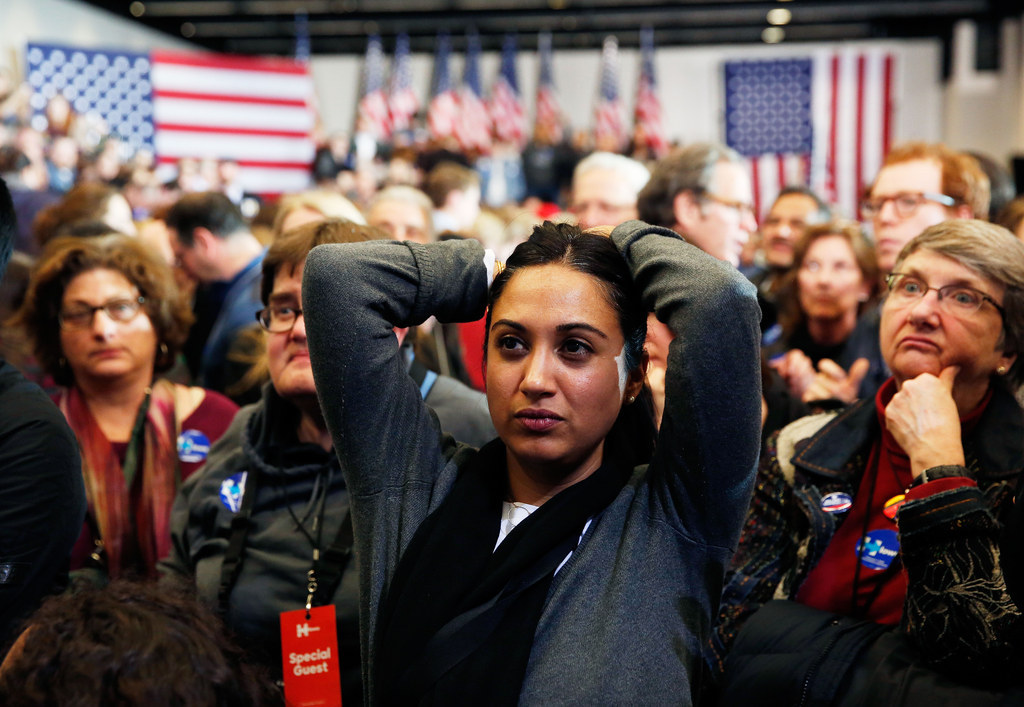 And just as Iowa residents lined up to caucus, thousands of Bachelor fans snuggled in for approximately 1.5 hours of romantic reality TV bliss.
But suddenly, something horrible happened.
Women who were trying to watch the show were instead forced to watch updates on the caucus.
Umm...we didn't ask for this!
Who cares about Iowa?
This poor girl will never know.
Needless to say, fans were pissed.
Nights across America were ruined.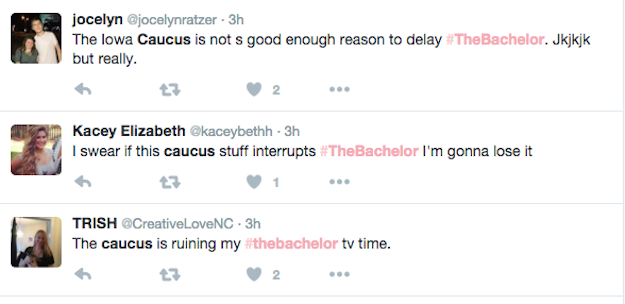 And women were just furious.
Contestant Olivia has a few choice words for you politicians.
This sucks.
Though, some people were a little more zen about the whole thing.
And some people who didn't have to deal with the Iowa nonsense took a second to brag.
For what it's worth, Iowa farmer Chris Soules, the most recent Bachelor, said on Instagram he wants everyone in his home state to participate.
Don't worry ladies, there's always Hulu.